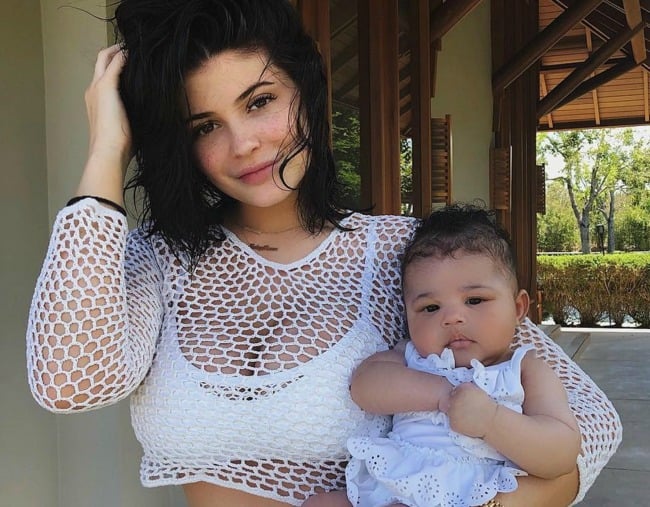 Kylie Jenner has shared a super sweet video of her daughter Stormi, revealing the five-month-old's newly pierced ears.
The 20-year-old beauty mogul shared the video to Snapchat earlier today, kissing her daughter's face as Stormi playfully pulled at her hair.
"The best kisses," the reality TV star captioned the post.
The footage, shared just hours ago, is destined to spark the should-babies-have-their-ears-pierced debate, with Twitter users already questioning Kylie's decision.