Young Mummies star Maria DiGeronimo has divided viewers over her decision to pierce her daughter Valentina's ears at three months of age.
In Tuesday night's episode, the 34-year-old took her daughter to get her ears pierced, reasoning she "won't remember the pain anyway".
"That little girl of mine is going to sparkle and shine," she said.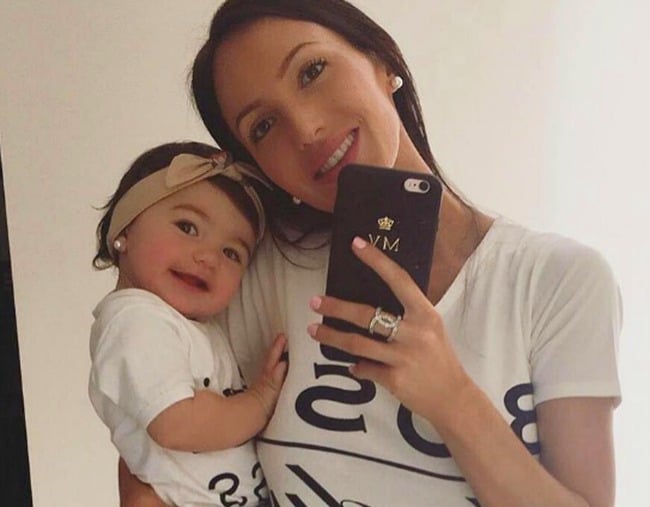 The decision sparked a debate that has been raging for almost as long as the procedure was possible, forcing us to ask the question: how young is too young to have your child's ears pierced?
Depending on your culture, it's not unusual to have your child's ears pierced at three months of age, with some babies as young as six weeks old receiving earrings.
On This Glorious Mess, blogger and mum of two Sophie Cachia insisted that the right age is never.
Or at least, not until they can ask for it themselves.
Listen: Sophie explains why she'll never pierce Bobby and Flossy's ears.
As for the experts, federal Australian Medical Association president Michael Gannon says there is no "right age".
The Perth-based obstetrician told Mamamia there is no legal or recognised minimum age in Australia, and medically, "the risks are probably the same at any age".
"There's no perfect age to do it."
Dr Gannon says piercings of the ear lobes carry the minor risks of scarring, low-grade inflammation, bleeding and a small chance of infection - but these don't increase or decrease based on a child's age.
While the obstetrician hadn't seen the results of complications such as a child ripping an earring out in his line of work, he didn't doubt it happened, but again reiterated the risks were low.