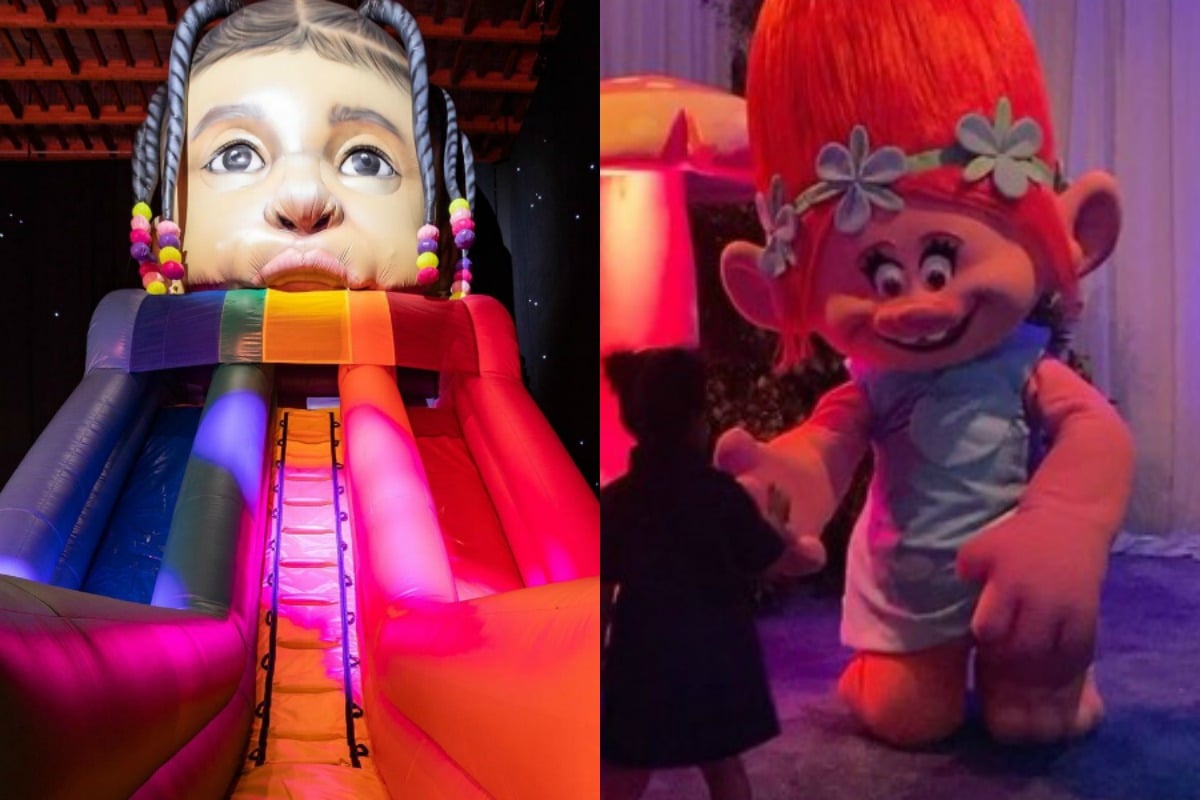 While we were busy deciding what to watch on Stan this weekend, and if it was acceptable to order UberEats for dinner… again, two-year-old Stormi Webster enjoyed a birthday party more extravagant than all of ours put together.
We thought Stormi's first birthday was wild enough, but 'Stormi World' was back for a second year and we simply must talk about it.
We're pretty sure two-year-olds would be happy with fairy bread and a bouncy castle, but we shouldn't be surprised the daughter of reality star and beauty mogul Kylie Jenner and rapper Travis Scott had an actual theme park made for her birthday (for the second year running).
Kylie, Travis and guests sing Happy Birthday to Stormi. Post continues below video.
It definitely would've cost more money than we've all earned, collectively, in our lives but for some reason we can't help but find the whole thing a bit… scary.
First of all, to enter the party, guests needed to enter through a ginormous Stormi head. It's a nod to Scott's Astroworld album cover, but that doesn't make it any less bonkers.
Behold: