Content Warning: Aboriginal and Torres Strait Islander readers are advised that the following article contains images and names of people who have died. This article also contains mention of graphic violence and might be distressing to some readers.
For 64 years, Aunty Lindy Lawler has been living with a trauma that is hard to put into words.
When Aunty Lindy was just six months old, she and her twin sister Mandy were taken from their family, their culture, and their home. They had become part of the Stolen Generation.
Growing up in the Nowra region on NSW's South Coast, Aunty Lindy and Mandy were with their parents until June 11, 1959. They were taken to a local hospital for a health check-up, and their parents were asked to leave the twins with hospital staff and come back later.
But when they came back, the girls were gone.
"We were taken to Ashfield's Infants home and were placed under the control of the Aboriginal Welfare Board. Our mother had refused to give us up, she didn't sign the adoption papers. But they declared her an unfit mother anyway," Aunty Lindy tells Mamamia.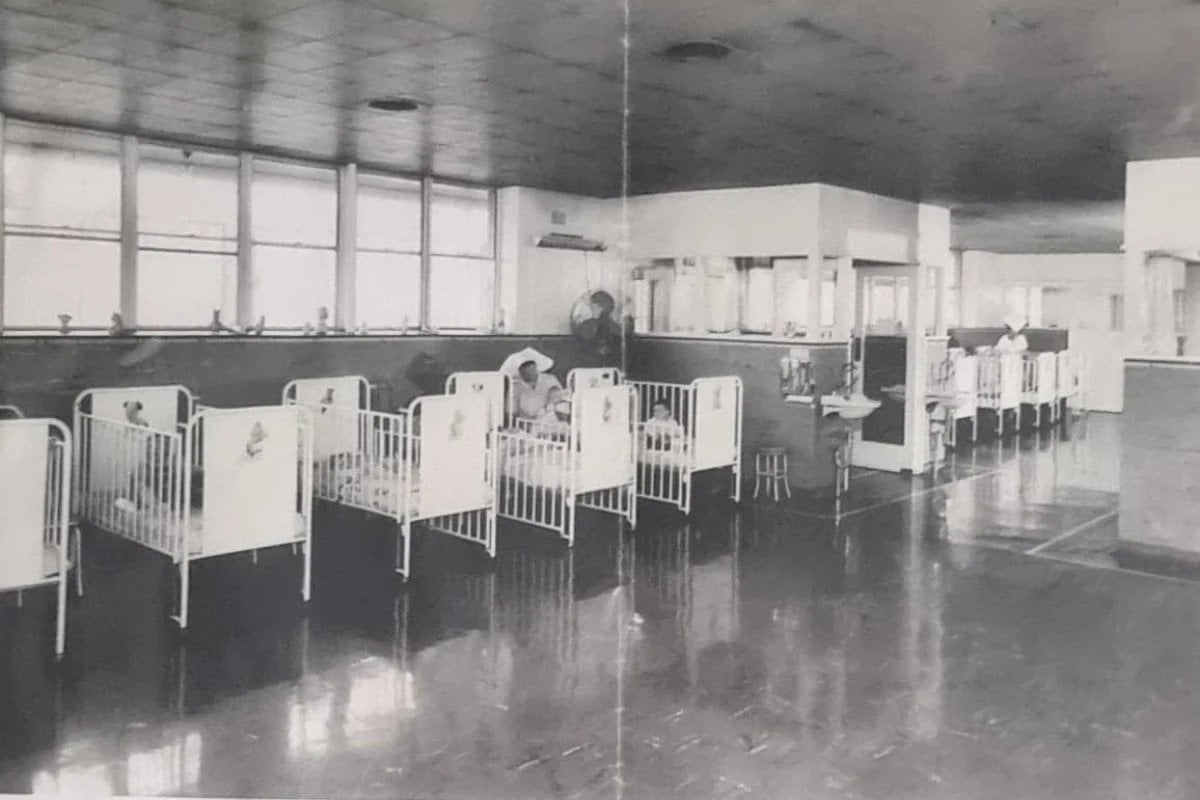 For the next 10 years, the twins were moved and placed in many homes and were looked after by many different 'carers'. Yet there was nothing caring about the adults in charge of looking after the two young girls.
In one instance, they spent a block of time at a house on Sydney's Northern Beaches, where both girls experienced physical and emotional abuse.
"She would call us into the kitchen and tell us to stand in front of the stove. She would hold my right hand over the stove," Aunty Lindy recalls about that foster mother.
Aunty Lindy still feels emotional talking about what she endured, saying there was "trauma from the beginning of time" for her and Mandy. Telling her story to A Good Mind To podcast, and now Mamamia, Aunty Lindy says she remains afraid of open flames and keeps away from gas stoves.
Then around 1968, Aunty Lindy and Mandy were placed with a foster mother called Betty - and she was a source of comfort and kindness they desperately deserved. She wasn't nasty or cruel. Instead, she treated her foster daughters as equals.
"Mum was one of the best mums we could of ever have. I was always with her and loved her all the way through until she did pass away around 2010," says Aunty Lindy. "Our foster mum was special. She treated us like all her kids. I miss her still."
When the two girls arrived at Betty's home in Sydney, they had very little with them - only a suitcase each from the Welfare Department. Mandy's suitcase was blue, Aunty Lindy's was brown. She still has this bag.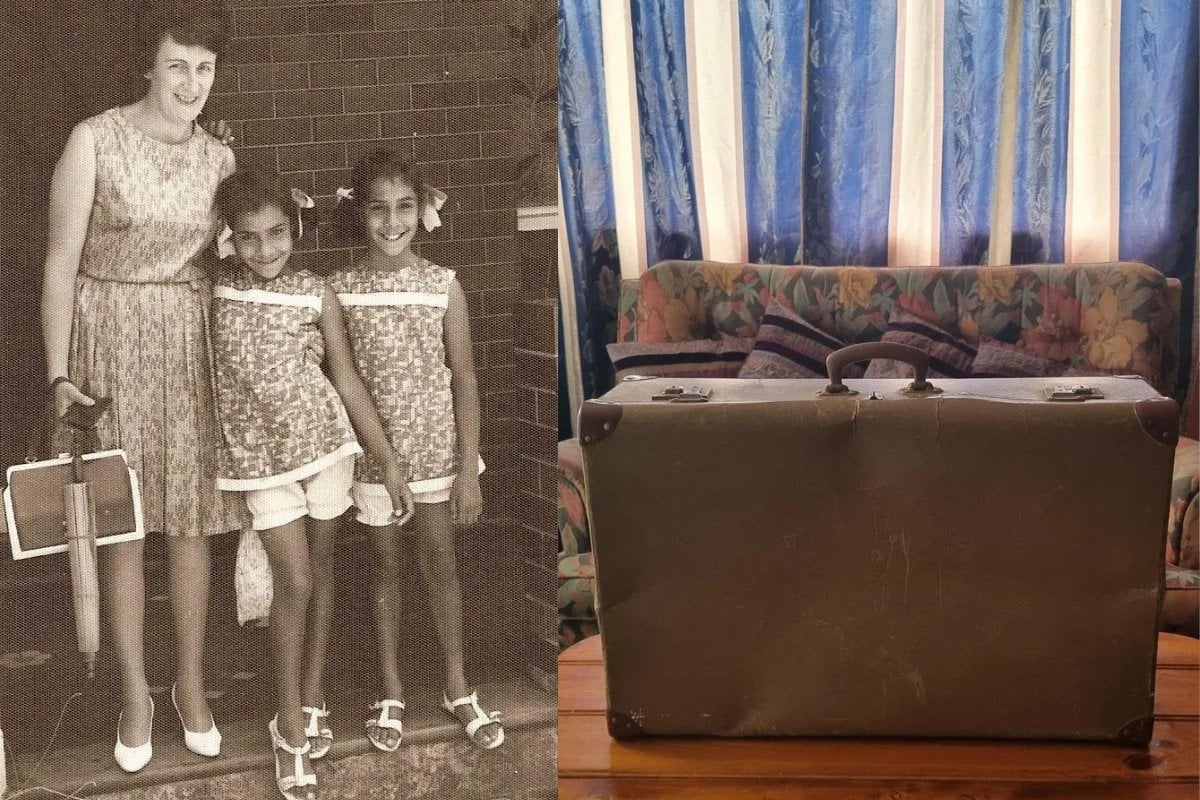 The next phase of their childhood was far safer, but still, there was something profound missing in Aunty Lindy's life. She had no connection to her Aboriginal identity or culture.
As Aunty Lindy recounts: "We were in Sydney with our foster mum and we walked past a group of people campaigning for the Referendum to recognise Aboriginal people in their own country. When we walked past, the Aboriginal people looked at us closely, and I remember looking at them and realising I was like them. I was one of them."
The girls had completely missed out on family connections - not getting to know many of their loved ones who passed away before the opportunity of reuniting.
Aunty Lindy and Mandy knew they looked different from their foster mother, and many of the people in their neighbourhood. But it was a subject never discussed, nor was it ever brought up at school among her peers.
"When you're under the welfare system, you are not allowed to speak or say nothing to nobody. We didn't cry out for help or anything. Only now having a voice am I able to teach my young people to use their voice and speak up. I just want the system to be run properly, to not ignore children," she says.
Although Aunty Lindy's experience was undeniably traumatic, it was her sister Mandy who was particularly impacted.
She became mentally unwell, showed signs of schizophrenia, and was institutionalised in a psychiatric hospital throughout periods of her life.
Aunty Lindy believes her sister's mental decline is directly related to the traumas she endured, and being taken away from their family.
"She was the strongest out of all of us. And she got it the worst," says Aunty Lindy.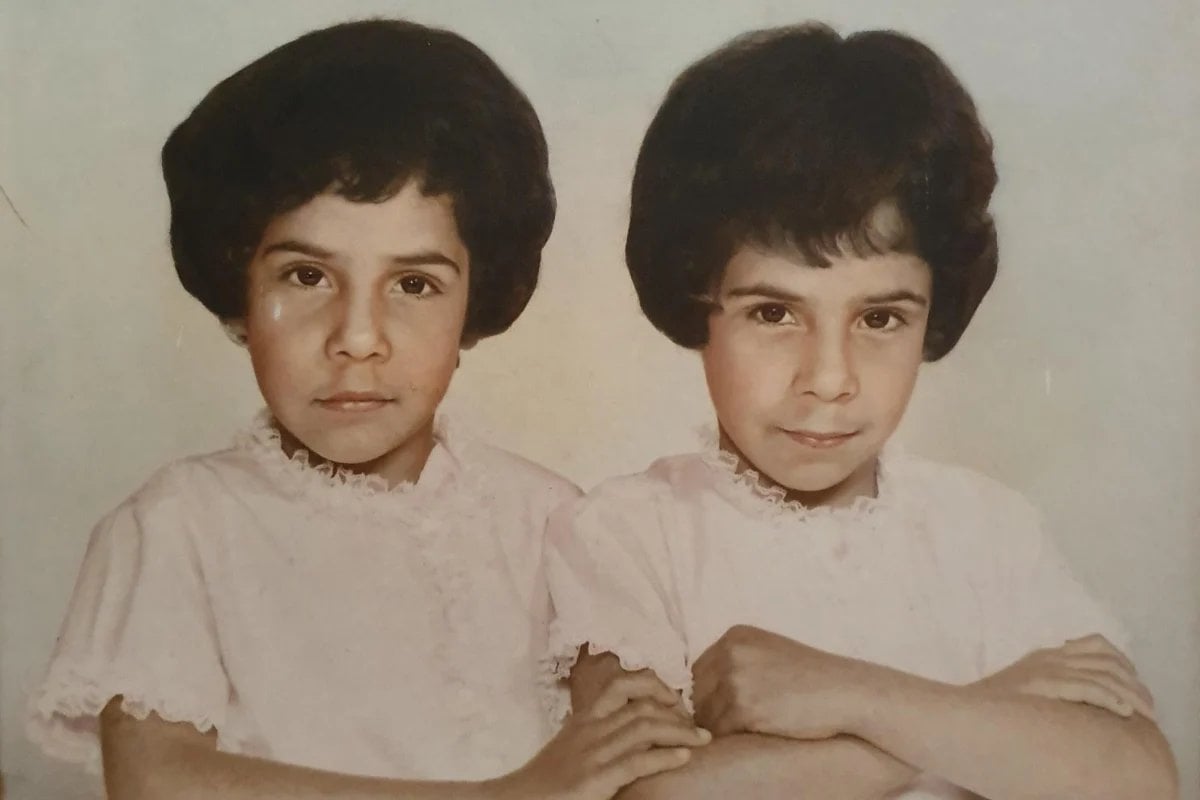 As they reached adulthood, Aunty Lindy and Mandy went on with their lives.
Aunty Lindy found a partner, had kids of her own, and started to build a family unit.
Mandy had moved down to the NSW South Coast from Sydney, and Aunty Lindy and her partner had done the same - Aunty Lindy feeling a connection to the area that she couldn't quite explain.
But soon she came to discover more about her heritage and her culture, learning she was a Yuin Nation person from the Wallaga Lake people.
As Aunty Lindy started to meet other Aboriginal people in the area, she says they recognised her and Mandy and thought they looked related to the Cooper family.
"They were right. I met my birth family, they were just a couple of hours down the coast. I was Elsie Rose Cooper, and Mandy had been named Jean Patricia Cooper by our birth parents."
Aunty Lindy and Mandy then met their birth mother. Although it wasn't the 'fairytale' reunion some might assume. Their birth mother was still clearly traumatised from losing her children. The damage had been done.
"We wanted to embrace her, but we didn't know how to. It was hard," Aunty Lindy tells Mamamia. "She ended up dying of a broken heart."
In 2009, Mandy passed away following a cancer diagnosis.
Up until her death, Mandy and Aunty Lindy had continued to do everything together and Aunty Lindy cared for her. She says her sister was most at peace in those final moments. She still misses Mandy terribly.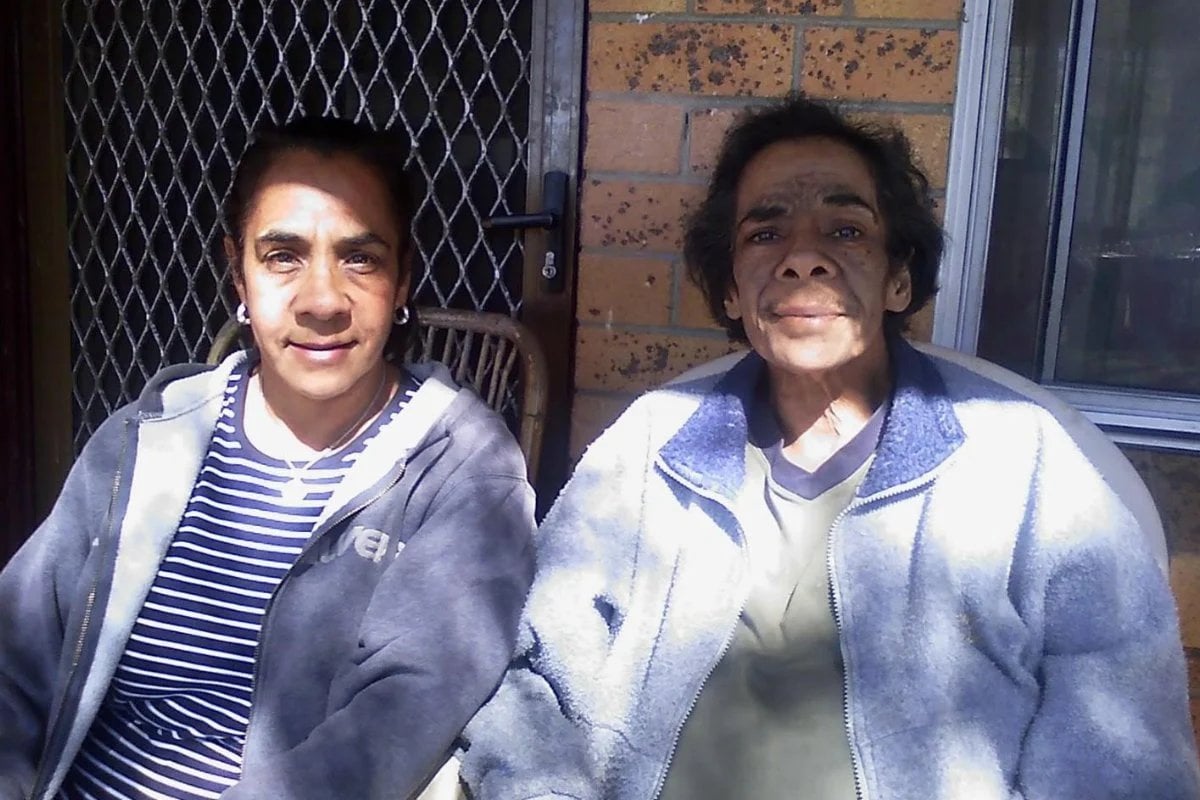 Now recognised as an Aboriginal elder in her community, Aunty Lindy says her passion is helping young people use their voice and speak about mental health.
And when advocating on behalf of those impacted by the Stolen Generation, she carries her sister's story with her.
Recently, Aunty Lindy was asked to if she would like to share her story on the podcast A Good Mind To - bringing together people from their 20s and 70s who have lived experience of mental health challenges. The result has been a compilation of very profound stories, Aunty Lindy's included. The podcast is from Coequal, which is the brainchild of filmmaker and community worker Phil Crawford.
"I never knew what a podcast was. I think other Elders would like podcasts to listen to that tell their stories. It's a new way to reach people - to speak about what happened," she says.
"The response has been great. It's important for us all to talk about what's really going on with ourselves, and to speak up and let people know our words."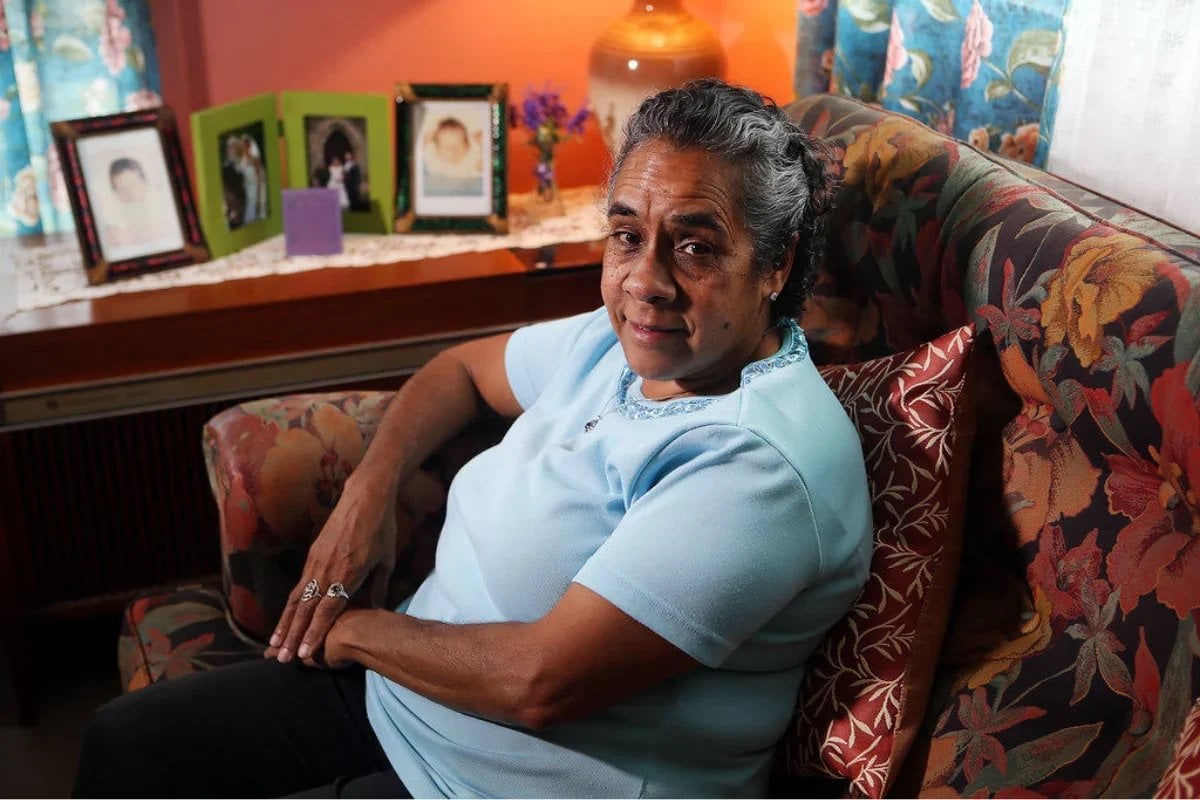 At the moment, Aunty Lindy is focusing on her health following her own cancer diagnosis - but she doesn't see it stopping her one bit. She wants to keep living life to the fullest.
"My community keeps me going. I'm here for a very special reason - to give as much as I can to our young people - my goal is to reach the age of 100."
For a long time, Aunty Lindy didn't have a voice. Now she has one - and using it and being heard is a big part of her healing process.
"A lot of people now understand when I explain to them that I didn't have a voice as a child. To speak now is very powerful, and it empowers me. I've still got a long way to heal, and it's never gonna stop feeling like that. So I have to do the best that I can."
As for what else brings Aunty Lindy joy?
Her grandkids are her world and taking them to their various sports is fun, as well as reading and listening to Australian true crime stories. She regularly attends the Sister Girls group on Wednesdays at the Illawarra Aboriginal Medical Service, as well as working on various art projects.
"I want people to hear about what happened in my life and to my twin sister, the fact we were removed from our family and how we were treated by the government," she says. "To see my grandchildren in front of me now, and any child for that matter, I never want to see what happened to us happen to any other child."
You can listen to Aunty Lindy's story on A Good Mind To podcast here.
If you find yourself needing to talk to someone after reading this story, please call Lifeline on 13 11 14.

For a list of helpful resources and helplines for First Nations people, you can visit Beyond Blue's guide here.
Feature Image: Supplied/Photography by Sylvia Liber.