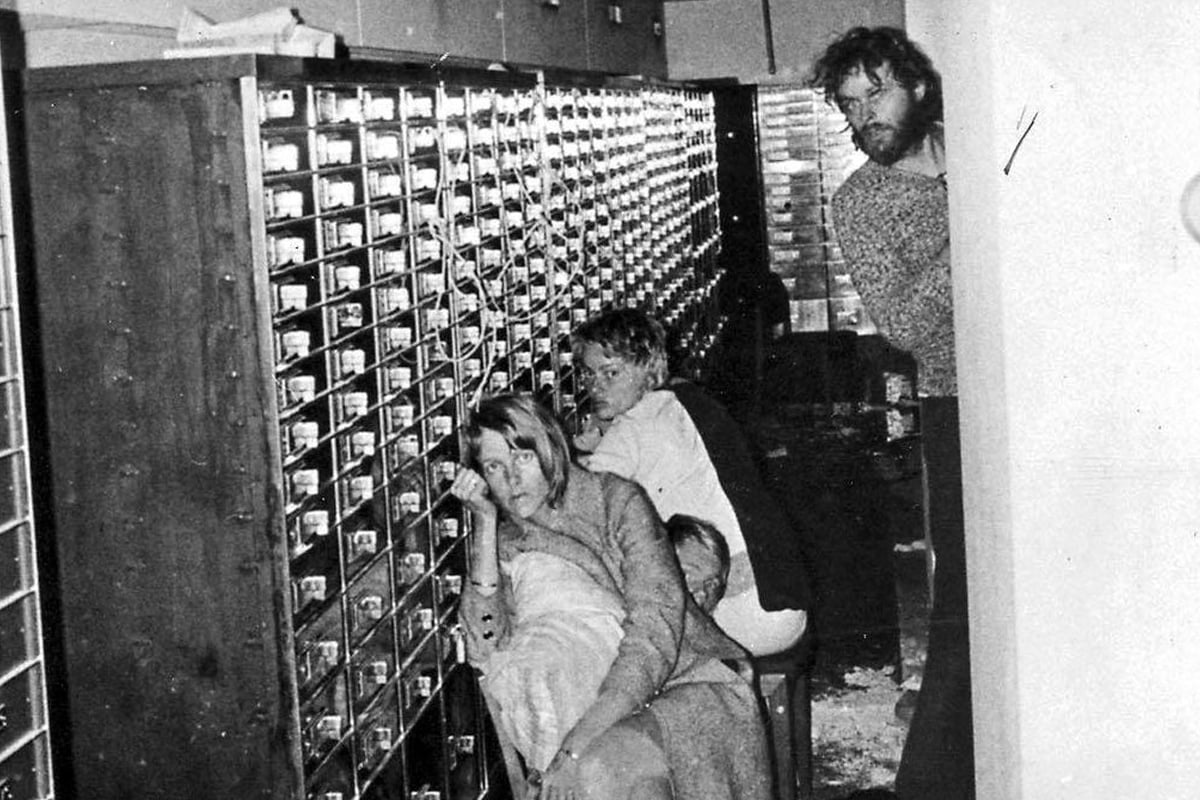 For six days inside a Stockholm bank, three women and one man were held captive by two armed robbers.
They were holed up inside a cramped bank vault, while the ordeal was broadcast live to Sweden and the world.
It started on the morning of August 23, 1973. The staff of Sveriges Kreditbanken, one of the country's biggest banks, went about their days as normal: Piling papers, serving customers and chatting.
Check out the trailer for Stockholm, based on the real-life bank heist that led to the term Stockholm syndrome. Post continues below video.
Then 32-year-old Jan-Erik 'Janne' Olsson, carrying a folded jacket and a suitcase, entered the bank. The jacket concealed a loaded sub-machine gun and his case was full of ammunition, explosives and rope.
He pulled out his gun and fired it at the ceiling: "The party has just begun!" he shouted in English, disguising his voice with an American accent.
After wounding a policeman who had responded to a silent alarm, Olsson took four bank employees hostage. He – a safe-cracker who did not return to prison after a furlough from his three-year sentence for grand larceny – made his demands: He wanted more than $700,000 in Swedish and foreign currency, a getaway car and the release of his friend Clark Olofsson, who was serving time for armed robbery and acting as an accessory in the 1966 murder of a police officer.
Police obliged. Before long, Olofsson was released and delivered to Olsson to assist. Police also provided the ransom and a blue Ford Mustang for the getaway. The only thing police denied was Olsson's demand to leave with his hostages.