It sometimes gets a bad rap, but in some cases TV can be immensely helpful when it comes to aiding children to overcome body image issues and build confidence.
In a world first, beauty brand Dove and Cartoon Network's beloved kid's show Steven Universe have banded together to build self-esteem and body confidence in children through a brand-new series of six short animated films directed by Steven Universe creator, Rebecca Sugar.
The first of the short films launched on Wednesday April 4.
This animated coming-of-age TV show centers around a young boy named Steven Universe (voiced by Zach Callison), who lives with creatures known as Crystal Gems—three magical, humanoid aliens named Pearl (voiced by Deedee Magno), Garnet (voiced by Estelle), and Amethyst (voiced by Michaela Dietz)—in the fictional town of Beach City. Steven, who is half-Gem, has adventures with his friends and helps the Gems protect the world from their own kind.
This new joint series of bite-sized episodes is based on research that shows more than half of girls do not have high body confidence, leading them to avoid spending time with friends and family, put their health at risk and opt-out of important life events.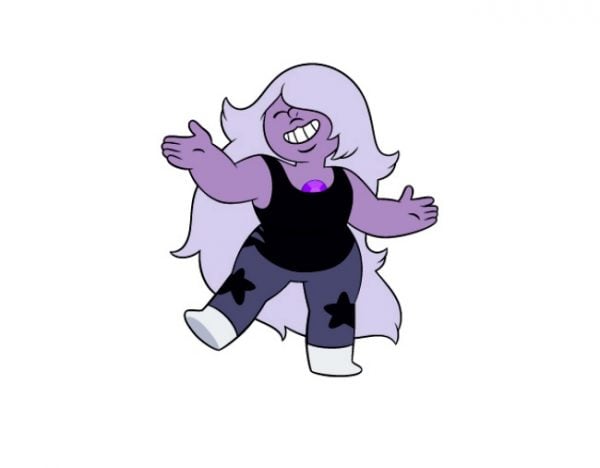 Working with the Dove Self-Esteem Project, all the new series content was carefully co-created and grounded in scientific evidence by body image expert, Dr Phillippa Diedrichs at the Centre for Appearance Research at the University of the West of England.
Steven Universe creator Rebecca Sugar is an Emmy and Annie Award-nominated writer and New York Times bestselling author and is the first woman to create an animated series for Cartoon Network.
"I created Steven Universe because I wanted the show that I never had growing up," said Rebecca. "I wanted to challenge conventional escapist fantasy stories by being as honest as possible, by having fantasy characters fascinated by small human moments and real life problems, and by reflecting my actual friends, family and self.
"Cartoons are an incredibly powerful medium when it comes to empathy and understanding.
We debrief on some budget-friendly ways to keep your kids entertained, on our podcast for imperfect parents.
"I have struggled, and continue to struggle with body confidence. I used to have difficulty eating. I took very poor care of myself, and cared only about drawing. I used to be very against beauty as a concept, and wanted to celebrate ugliness with my drawings, to find a way to show the beauty in an ugliness that I felt in myself. But I shifted my thinking around the start of Steven Universe.
"I simply had a different idea of beauty that I hadn't seen represented, one I hadn't figured out yet, that I wanted to search for and express. I could see it everywhere, in the people I loved, and even sometimes in myself. I'm still exploring this. I think that animation could help girls, and non-binary children, develop a positive image of themselves if they are able to take control of that image by defining it for themselves.
"I wanted to partner with Dove in order to have access to the experts and the wealth of information that Dove has amassed on the topic of body confidence. As someone who can speak directly to children through my show, I want to be as responsible as possible with the message that I'm sending to kids. I write often about my own struggles with self-esteem, but I want to make sure I'm telling those stories responsibly."
The first episode of the Dove and Steven Universe partnership series deals with teasing and bullying. You can watch it in full here. The remainder of the episodes will be shown on TV on Cartoon Network over the next two years, they will also be hosted on YouTube.