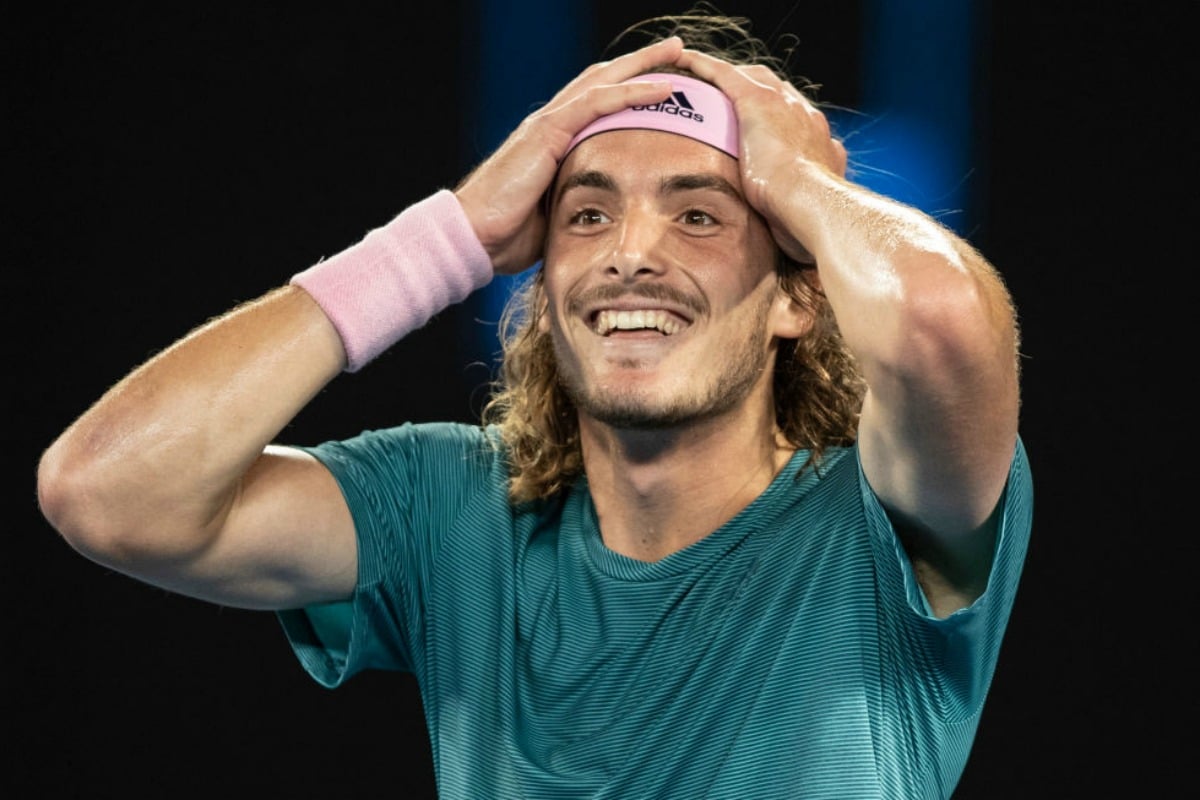 Up until Sunday night, many casual tennis fans hadn't heard of Stefanos Tsitsipas. But that all changed when the 20-year-old from Greece beat 20-time grand slam champion Roger Federer in the fourth round of the Australian Open.
So who is the Greek player who managed to ruin Federer's chances at a seventh Australian Open win?
Well, you could say Stefanos Tsitsipas was born to play tennis.  His mother, Julia Apostoli, originally from Russia, was a professional tennis player on the world's Women's Tennis Association tour, while his father, Apostolos Tsitsipas, was a tennis coach.
You don't choose your family. They are god's gift to you, as you are to them. @adidastennis | #creatorsunite pic.twitter.com/zwxSBghIp8

— Stefanos Tsitsipas (@StefTsitsipas) October 27, 2018
Unsurprisingly, they introduced their son to the sport young – giving him a racket at just three years old.
"My first memory is to be three and to hit balls with my father in the gap between lessons. I remember watching games on TV, as a baby, I can not tell you who was playing, but I remember watching," he told a Greek sports website in 2017.
By age nine, Tsitsipas knew that he wanted to make playing tennis his career. And by mid-2016 he was the highest ranked junior tennis player in the world.
Once I was 9 years old… pic.twitter.com/7AthYpngvh

— Stefanos Tsitsipas (@StefTsitsipas) October 4, 2017
So if anyone could beat Federer in a nail-biting 6-7 (11-13), 7-6 (7-3), 7-5, 7-6 (7-5) clash at Rod Laver Arena at just 20 years old, it was him.