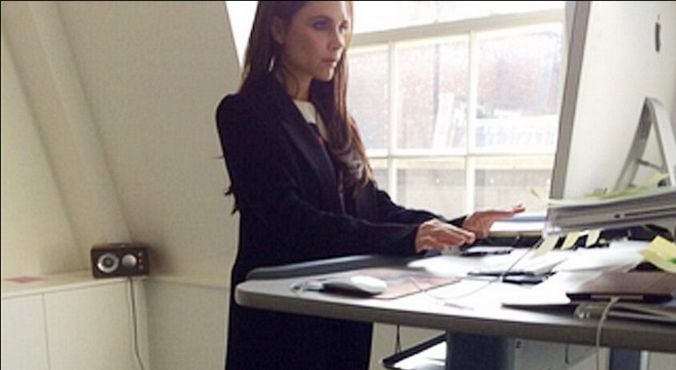 Image via Twitter.
Sitting, it's becoming fashionable to note, is the "new smoking". Sedentary behaviour dominates modern life, just as smoking did some decades ago. And the health risks posed by prolonged sitting are making it frowned upon, just as smoking is.
A growing body of research suggests too much sitting increases the risk of developing diseases including heart disease and type 2 diabetes. It may even cause premature death.
The good news is that being physically active offers some protection against the harms of sitting; research shows standing or replacing sitting time with the activities of daily living (such as housework, gardening, or walking) could reduce the health risks posed by too much sitting.
RELATED: How to combat the negative effects of sitting all day.
But that's no excuse to stop exercising: adults should limit their daily sitting time and break up prolonged periods of sitting, in addition to regular physical activity, for better health and well-being. In other words, reducing sitting time won't replace the well-established health benefits of regular moderate-to-vigorous physical activity, such as brisk walking, running, cycling or dancing.
The health risks linked to prolonged periods of sitting are particularly pertinent to people with largely sedentary jobs, such as office workers. And a growing number of people are getting standing desks in response to the increasing knowledge about the harms of their sedentary lifestyles.
RELATED: 15 signs that prove you're definitley a workaholic.
Standing desks, or sit-stand contraptions, are an effective way for office workers to incorporate more standing into their workday. But can you transition to standing at work without causing yourself harm and injury? Of course you can, although there are some precautions that will ensure you not only avoid injury but also stick to standing in the long term.