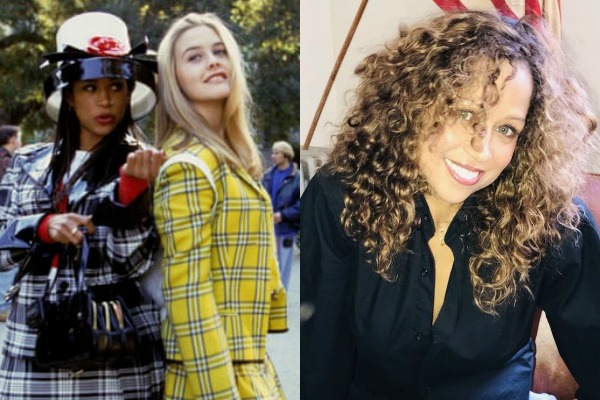 Warning: This post deals with domestic violence, sexual abuse, and drug addiction and could be triggering for some readers. 
As she was being walked to a Florida police car, actress Stacey Dash told the officer escorting her about her role in Clueless.
Dash, 53, best known for her role as Dionne Davenport in the iconic 1995 film, was arrested for domestic battery over an alleged incident with her husband, Jeffrey Marty, in September 2019.
A police report obtained by TMZ shows Dash was booked after Pasco County Sheriff's Department officers responded to a call to her home in New Port Richey, Florida. According to the report, Dash allegedly pushed, slapped and scratched Marty during an argument.
See Stacey Dash in the Clueless trailer. Post continues below video.
She was taken into custody where she was held on $500 bail. No charges were filed.
"Today, the State Attorney made the right call by declining to file charges against my wife," Marty wrote in a statement at the time.
"She was arrested over my objection at the time, but due to the pending investigation, I waited to comment until now. We both look forward to getting this behind us."
Dash and Marty, a lawyer, married in April 2018 in a secret wedding, after reportedly only knowing each other for 10 days.
But this week, Dash has filed for divorce after just two years of marriage.