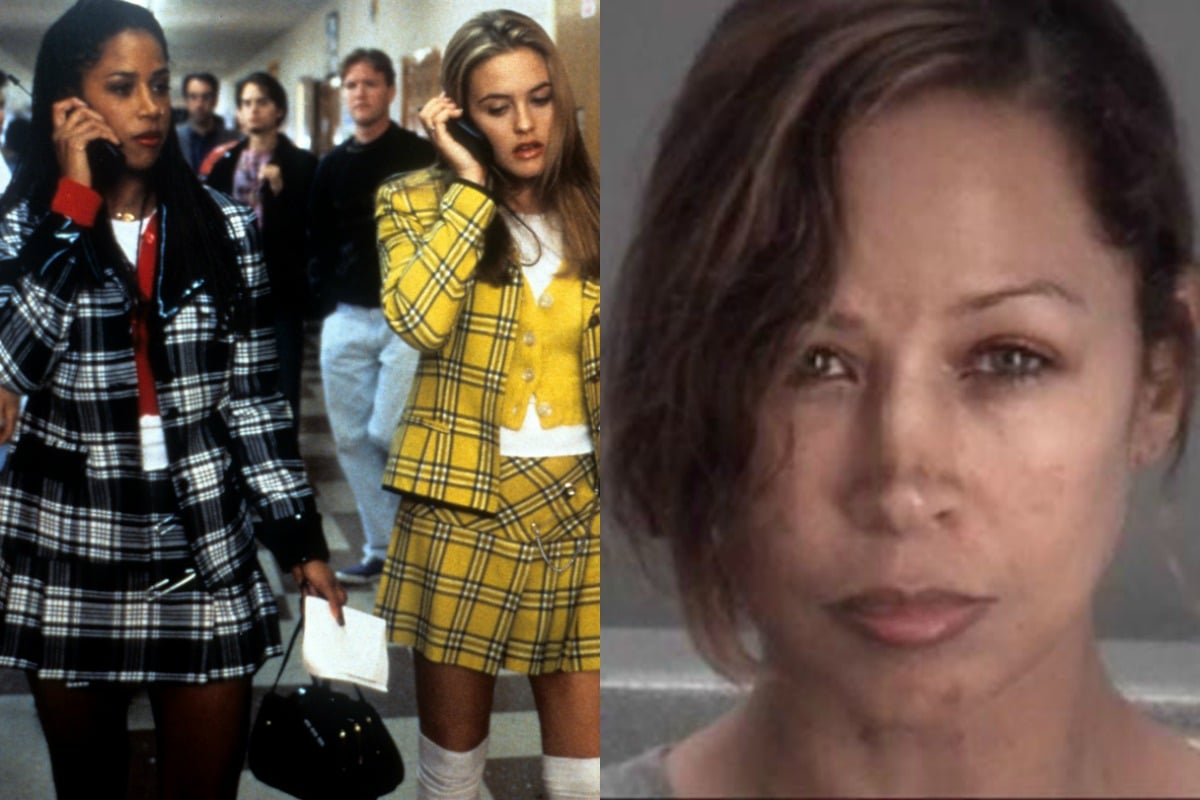 Warning: This post deals with domestic violence, sexual abuse and drug addiction and could be triggering for some readers. 
As she was being walked to a Florida police car, actress Stacey Dash told the officer escorting her about her role in Clueless.
Dash, 52, best known for her role as Dionne Davenport in the iconic 1995 film, was arrested for domestic battery over an alleged incident with her husband, Jeffrey Marty, on Sunday night local time.
A police report obtained by TMZ shows Dash was booked after Pasco County Sheriff's Department officers responded to a call to her home in New Port Richey, Florida. According to the report, Dash allegedly pushed, slapped and scratched Marty during an argument.
See Stacey Dash in the Clueless trailer. Post continues below video.
She was taken into custody where she has been held on $500 bail.
Dash and Marty, a lawyer, married last April in a secret wedding, after reportedly only knowing each other for 10 days. It's Dash's fourth marriage.
In 1999, she married producer Brian Lovell and the pair had a daughter Lola in 2003, before divorcing in the mid-2000s. She also has a son Austin, born in 1991, with singer Christopher Williams.
From 2005-2006 she was married to British executive James Maby, and in 2007 she married actor Emmanuel Xuereb.
After divorcing him in 2010, Dash claimed Xuereb was abusive throughout their relationship but she was too afraid to report it to police, TMZ reported. A court granted her a restraining order against him, ordering him to stay 100 yards away from her, her children and their home.