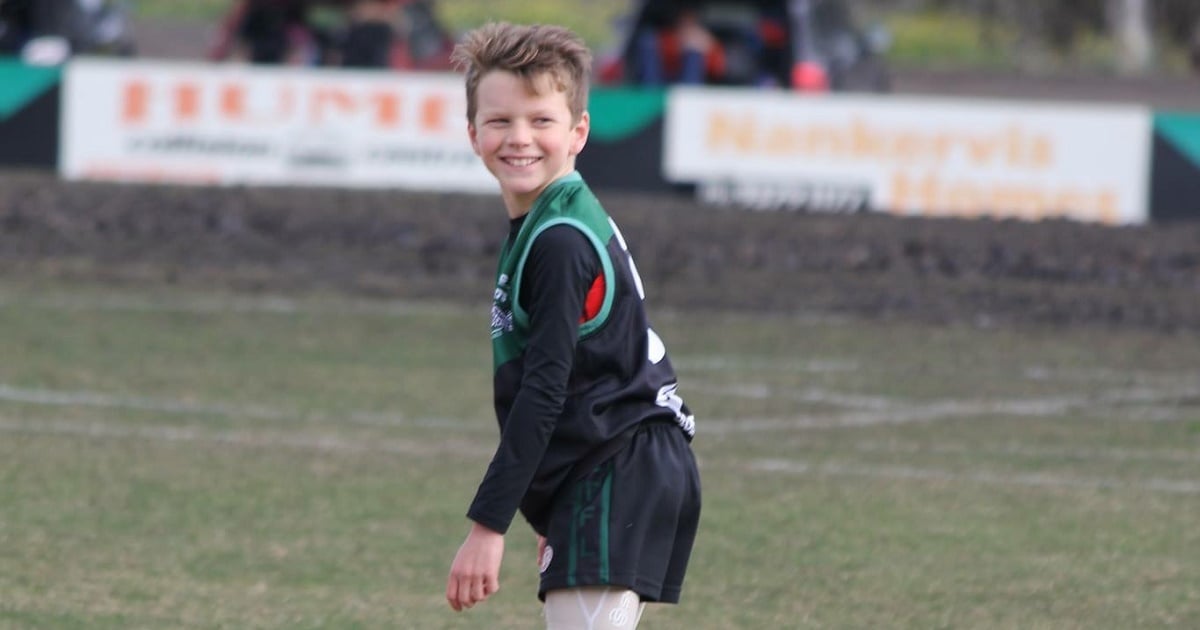 Callum is an 11-year-old Melbourne boy. He recently had a birthday. But in June, when he was 10, he saved his mum, Kendra's life.
What a legend.
Kendra tells Mamamia what happened.
"I was feeling unwell. I took a normal antibiotic that I'd had previously and I started to feel unwell. I started to get hot and tingly and I went a bit clammy and my lips started to feel really tight.
"I went to the bathroom to try and make myself sick to get it out of my system because it was probably only five minutes after I took it that I started to feel like that.
"And then I was standing at the basin and I was watching my face and thinking, 'you'll be okay. You'll be fine,' and Callum came in and he was like, 'Mum', and I just dropped to the floor.
"I think I hit my head on the door jam of the ensuite. So when I woke up I was laying there and Callum was on the phone to the ambulance. I sort of got myself up and went to the bed."
Callum not only called triple-0, he helped get his mum into the recovery position and looked after her while they waited for help.
"He took control and got me a bucket in case I was going to be sick and gave the ambulance our address.