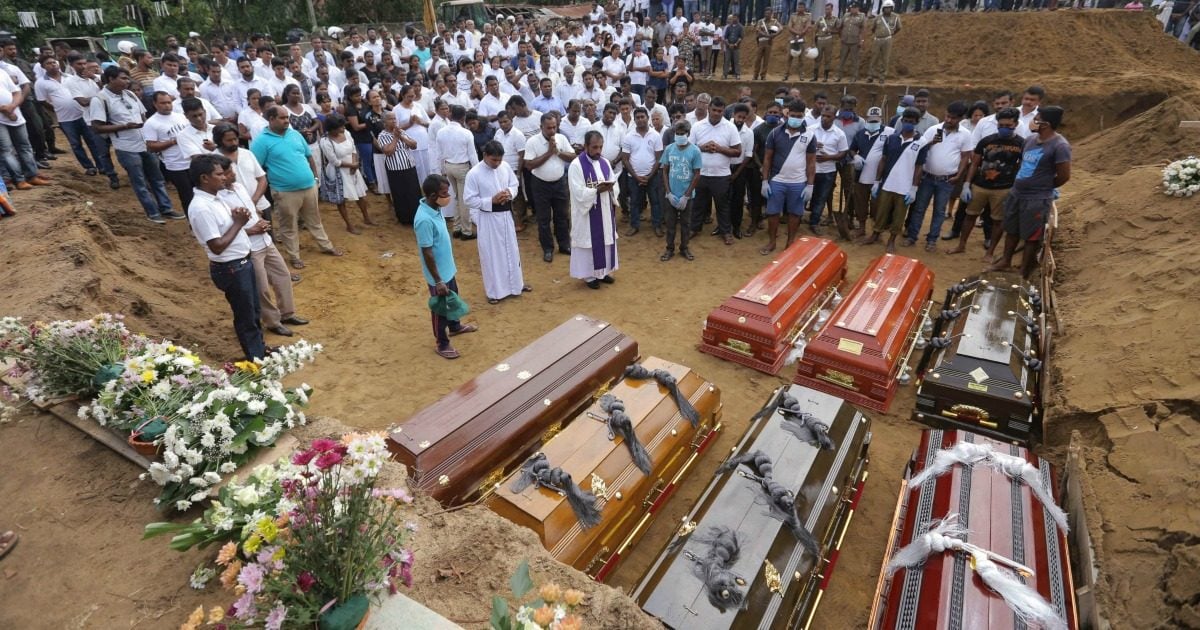 Five days ago, suicide bombers coordinated an attack in Sri Lanka that took the lives of more than 300 people.
The Easter attacks represent one of the most lethal and serious terrorist operations since the September 11 attacks in the US, outside of attacks within active conflict zones. Islamic State has claimed responsibility.
Often when we think 'terrorist' we picture men hiding in caves with guns and forget that there are incredibly wealthy operatives behind these massacres, that in many cases are run through legitimate companies.
The Quicky have explored the funding of terrorists. You can listen below. Post continues after podcast.
Many of these terrorist groups are billion dollar businesses, but despite the seemingly expensive attacks they carry out, it's a small investment on their part for a (in their eyes) big payoff.
In other words, it doesn't run them dry to carry out an attack like Sri Lanka.
"To launch a terrorist attack, you don't need billions of dollars. It costs a couple of thousands of dollars. If we take for example the most expensive terror attack – 911, it cost Al Qaeda half a million dollars," Forbes business journalist Itai Zehorai told The Quicky.
To put that in perspective, that attack cost the American government $3.3 trillion.
The entire Australian economy is $1.4 trillion dollars.
Apple, the most profitable company in the world, generated $50 billion in profit last year.
A small 'investment' offers a big payoff for Al Qaeda.