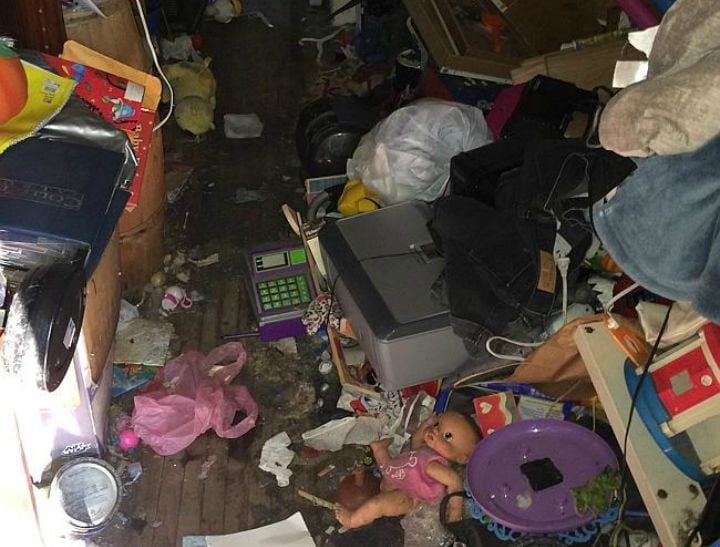 You wouldn't even keep a dog in a place like this.
Police described it as one of the worst living conditions they have ever seen.
Images show the American home falling apart at the seams: The sink filled with waste, trash and debris blocking almost every entrance, and faeces smeared across the floor.
Disturbingly, this was not an empty house. It was home to a seven-year-old child and her family.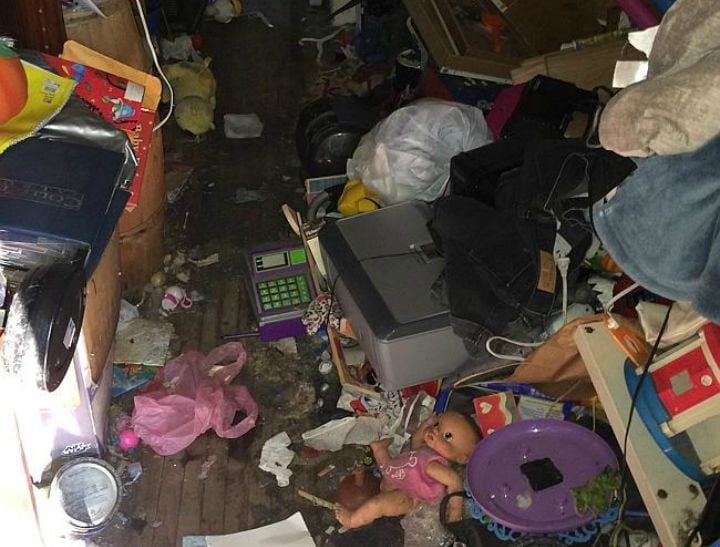 Police in Newburyport, Massachusetts received an anonymous tip-off last week concerning the welfare of the little girl, The Newburyport News reports.
When they attended the home, they were horrified to find the residents living in absolute squalour. Garbage, broken furniture, discarded clothes an children's toys covered the home, and only a 30-centimetre path allowed police to navigate through the mountains of mess.
Related content: Four-year-old boy just days from death because his mother was "too busy having sex" to take care of him.
Police said they could not move due the "sheer volume of stuff", and described it as "unsanitary."
"It was one of the worst living conditions I have ever witnessed," policeman Kevin Martin said.