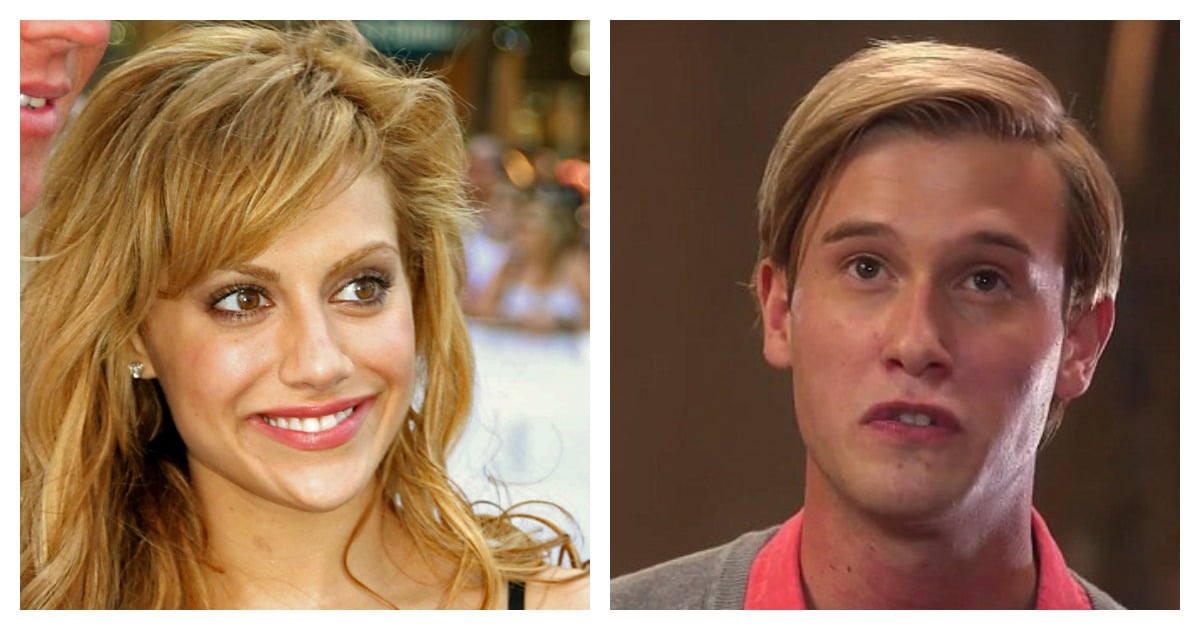 Do you believe clairvoyants can actually connect with the spirits of dead people?
If yes: this clip will cover you in goosebumps. If no: your eyes will start rolling back into your head in 3… 2… 1…
Actress and model Jaime Pressly was blown away when she sat down with self-described "clairvoyant to the stars", Tyler Henry, for the latest episode of E!'s Hollywood Medium. In the Sunday night show's teaser, it's revealed Henry was "contacted" by a spirit named "Britney".
At 20 years old, Henry claims he "sees information" and visualises spirits rather than hearing voices, and arrives at the conclusion it was late actress Brittany Murphy who came to him in the presence of Pressly.
It turns out the pair were close friends before Murphy's tragic passing in December of 2009.
"This is going to sound a little strange," Henry warns, before indeed launching into a weird diatribe about "bringing this person through" who was "making [his] lungs hurt quite a bit".
"Mentally this feels strange, physically this feels strange," he added.
Watch a snippet of Tyler Henry's session with Jaime Pressly below (post continues after video).
Now, to a cynic like myself, this seems to be a case of "Tyler Henry has access to the Internet" rather than "Tyler Henry has access to dead people's spirits"… but what do I know?
Meanwhile, Pressly's jaw practically hit the floor in disbelief at what she was hearing.
"She's blaming an outside influence and saying she was in a very manipulative situation, where I actually feel an outside person was detrimental in influencing a lot of her actions or inactions in certain areas", Henry told the 38-year-old.
"I just thought Britney Spears so it's a reference to Britney…" he continued.
That's the light-bulb moment when the actress jumps in, saying, "Brittany Murphy… Oh my God!"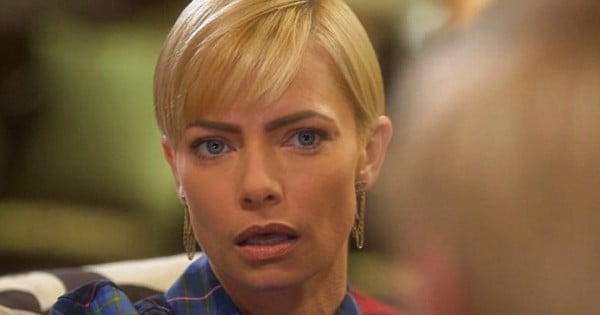 Brittany Murphy was discovered dead in her Hollywood home as a result of pneumonia and anemia. Her husband Simon Monjack, 40, was also found dead just months later, coroners ruling the cause of his death the same as that of his late wife.
Prior to Murphy's untimely death, Pressly was vocal about disliking Murphy's husband, insinuating he was a negative influence on her.
When questioned about her strained friendship with Murphy in 2009, Pressly told media that Monjack had come between the pair.
"I was [her friend] before she married him," she told photographers.
Which brings me back to that question: Does Tyler Henry actually have superhuman abilities? Or is he just a 20-year-old who's savvy with Google's search engine?
Do you believe in clairvoyants?