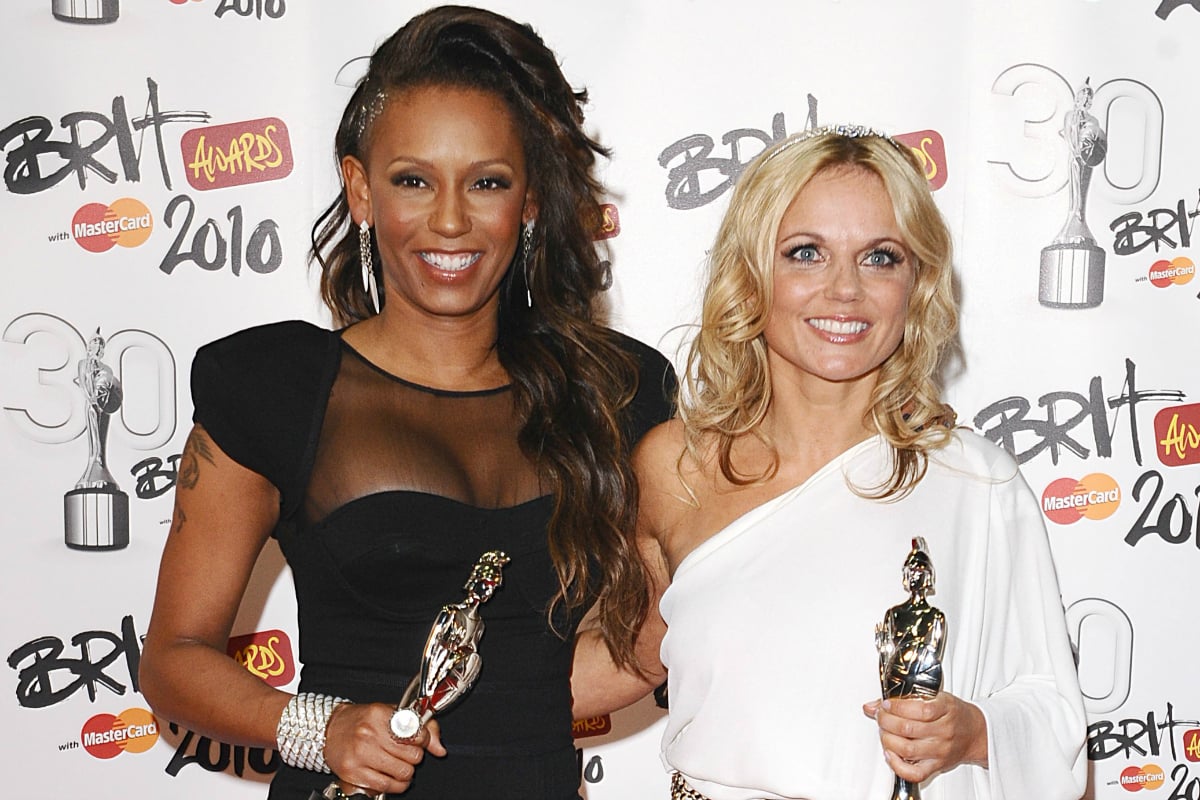 It turns out Spice World was… spicier than we thought.
Mel B has revealed in an interview with Piers Morgan over the weekend, for his forthcoming Life Stories series, that she and fellow Spice Girl, Geri Halliwell, had a one night stand during their time in the band.
"She is going to hate me for this because she is all posh with her country house and her husband, but [the rumour is] a fact. But it wasn't a thing, it just happened and we just giggled at it and that was it," she said in the interview.
She continued to joke about her bandmate's "great boobs", adding that the pair "giggled" after the one time sexual encounter.
In the interview, Piers Morgan also asked about the rumours that all the Spice Girls slept in the same bed.
While she admitted they often shared a bed, only her and Geri slept together "like that".
"We were best friends," Mel B added. "It just happened. Have you ever done that? Yeah and I've said it now. All done."
Commenting on what the public confession might mean for Geri Halliwell, she said that "[She] is going to kill me and so is her husband."
Geri Halliwell married Formula One team principal Christian Horner in 2015, and the pair share one son, three-year-old Montague Horner. Geri Halliwell also has a daughter, 12-year-old Bluebell, from a previous relationship with Sacha Gervasi.
Sources told The Sun that Mel B quickly made a  phone call to Geri Halliwell after the interview.
"The girls all know Mel struggles to keep her mouth shut but Mel C who was in the audience was visibly horrified when it all came out," the source added. "The tour is just two months' away they don't want anything jeopardising it, but there were real fears this would upset Geri's husband and cause serious issues."
There have also been reports that claim the statement was made up to promote Mel B's upcoming book, Brutally Honest. 
Regardless of the possibility of internal ~turmoil~ the internet is loving this romance.
at the beach and yelled about the fact that some of the spice girls had sex with each other and another lady way down the beach yelled "hell yeah" and that is how i know we are everywhere, gays for everything 2019

— Kristen Arnett (@Kristen_Arnett) March 24, 2019