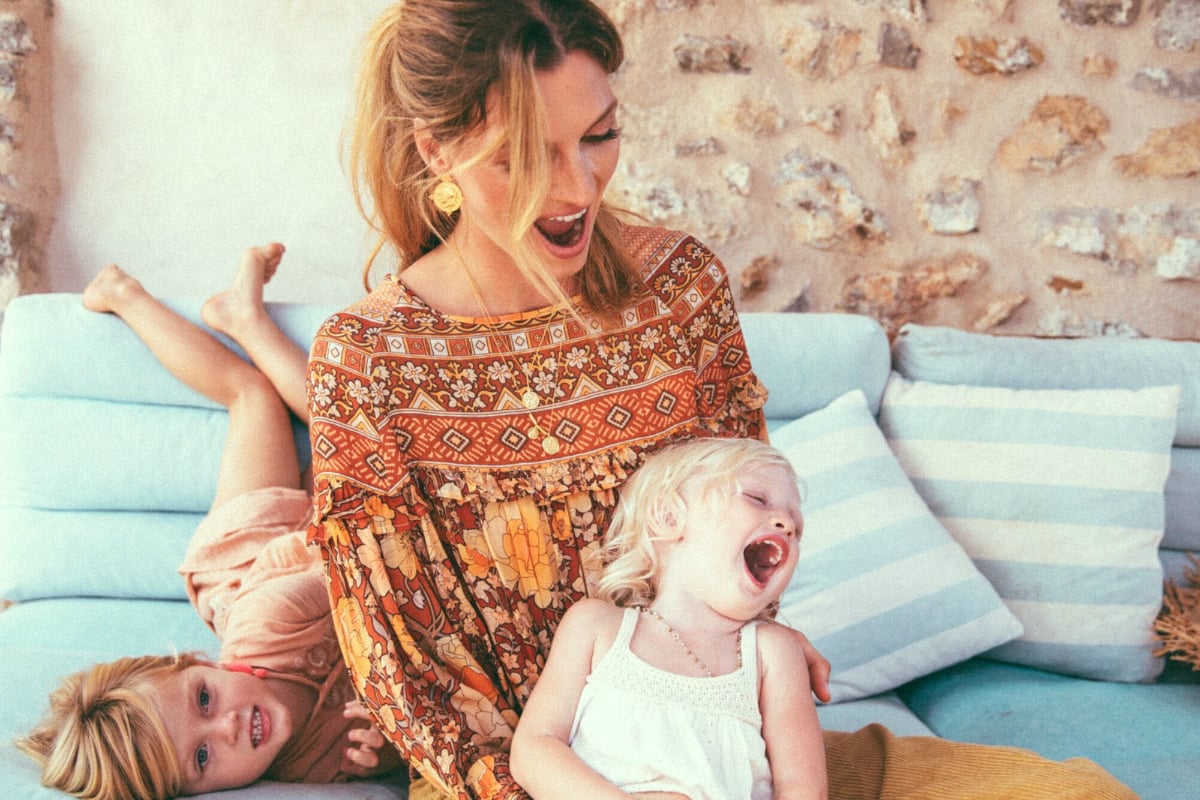 Few brands truly deserve the accolade 'cult favourite', but, in the case of Spell & the Gypsy Collective, it couldn't be more fitting.
The Byron Bay-based sisters behind Spell, Lizzy and Isabella, have amassed an enormous and extremely devoted following in Australia and beyond, thanks to their signature bohemian creations.
Whenever the brand drops a new collection, it routinely sells out faster than you can say 'Elsa Pataky.'
Speaking of famous fan Elsa, you'll also find Spell attire in the wardrobes of Miley Cyrus, Alessandra Ambrosio, Jessica Alba and Chrissy Teigen, to name but a few.
Listen to Lizzy tell Rachel Corbett how Spell & the Gypsy Collective began. Post continues.
The sisters' latest offering, a collection called 'Lady Amethyst', is one we're particularly excited about. Inspired by motherhood, the campaign was shot in Ibiza with model and mother, Vanessa Breuer.
According to Spell: "The collection embraces femininity and explores motherhood – the juxtaposition of strength and vulnerability that comes from this experience. Vanessa was the perfect muse for this, rather than one muse galavanting in some other-worldly location, it was a woman, with her family close."
Without further ado, here's our favourite pieces from Spell's new collection: