They planned it for days. They would prefer to do it with a gun but they couldn't work out how to access one so they decided to use a knife instead.
Together they sat in McDonalds and discussed how they would murder the woman who ran classes at the local church and worked as the school dinner lady, along with her 13-year-old daughter.
The girl, who was 14 at the time was the "driver" of the plot, the court heard she had a "grudge" against her intended victim.
She persuaded her 14-year-old boyfriend to take part, telling police: "I've felt like murdering for quite a while and [the boy] just hates me being upset…it just sort of happened."
On the night of the murders in April 2016, the pair entered the home of Elizabeth Edwards, 49, and Katie, 13, in Spalding in the UK, bringing with them a bag the boy had with four knives.
The boy then straddled Mrs Edwards as she slept, pinning her to her bed before repeatedly stabbing her in the throat and voice box to prevent her from crying out.
The girl told police she heard Mrs Edwards cry out "get off me".
"But I'm not entirely sure because she was gurgling.
"I saw her struggling with her arms. I could hear her legs kicking out and crashing onto the chair.
"He has claw marks on his back because she clawed him to get him off her."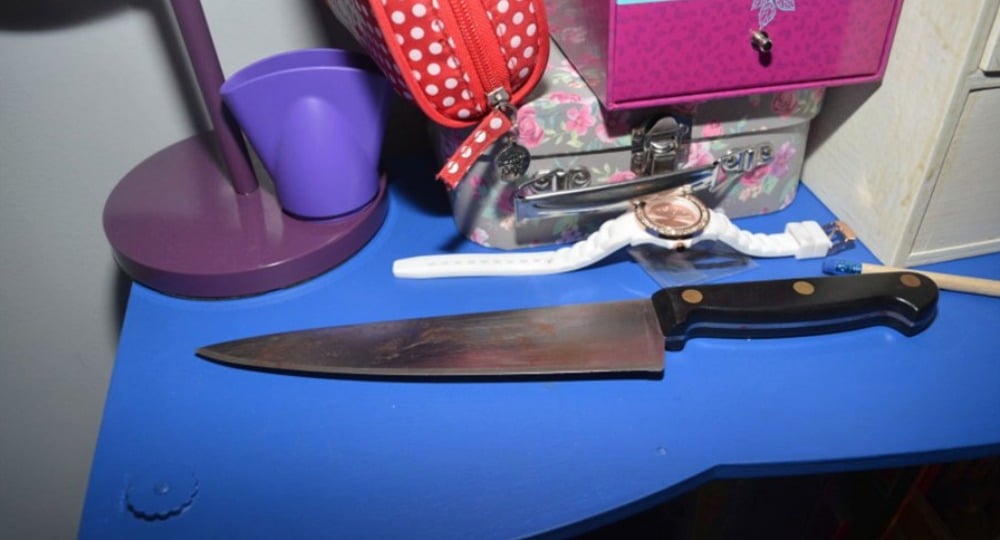 "I touched the hand and realised it wasn't his."
He then carried out a similar attack on her 13-year-old daughter. Smothering her and stabbing her.