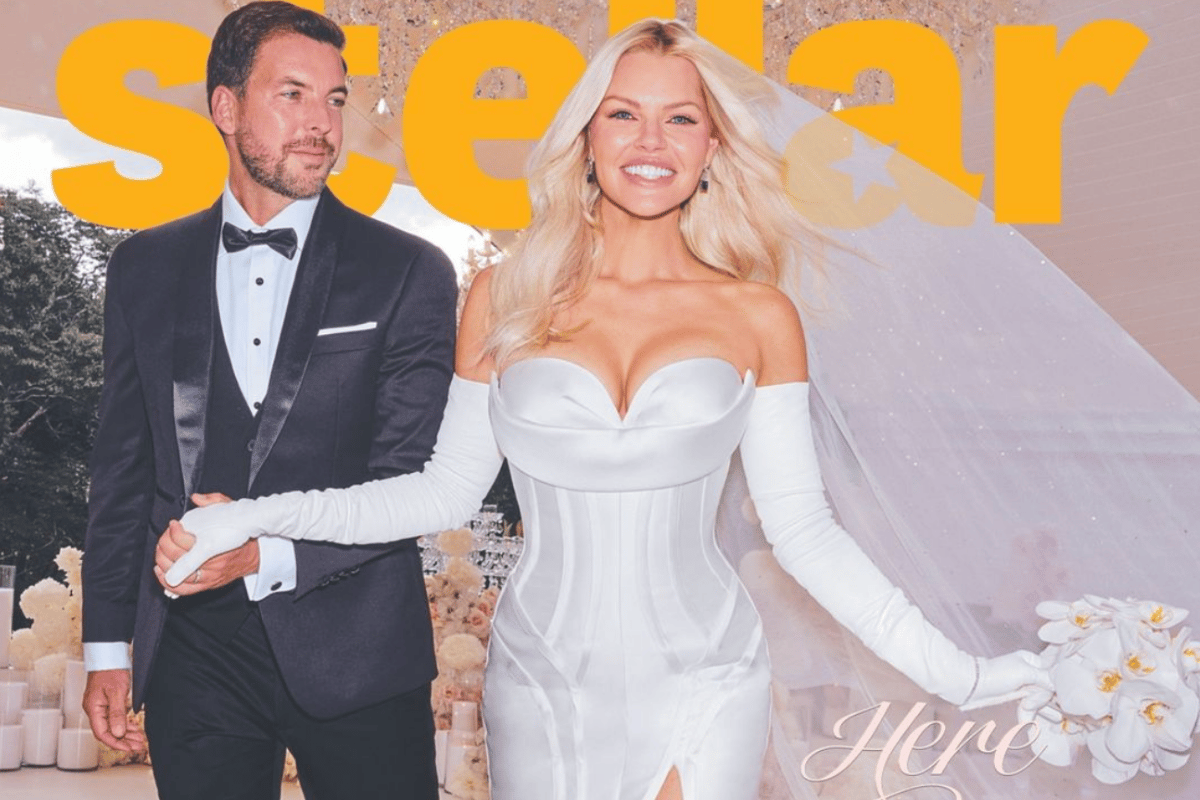 This week, Aussie icon Sophie Monk married her partner of almost four years, Joshua Gross, in an intimate ceremony.
And intimate it was, as the couple were the only ones in attendance. Deciding to privately elope, Monk and Gross married at their home on the Central Coast in NSW. 
Gross, a neurosurgical robotics consultant, said the wedding took about three weeks to organise, captioning an Instagram post: "Sophie, I love you. Now and forever."
Monk said: "I HAVE A HUBBY! We eloped-ish at home. I can't believe I met him on a plane! It's crazy. Best flight of my life! I really do believe everything happens for a reason. I love you Joshua Gross. Thanks for putting up with how messy, disorganised and lazy I am.
"You're my best friend in the world and you are welcome for how hilarious my jokes are and how I absolutely smash you in Xbox F1! We're both lucky."
Watch: Sophie Monk talks love to Mamamia. Post continues below.
The couple were able to plan their wedding with DK Weddings and Events, which took a lot of the admin stress away.
As for the rest of the stunning decor, it was an impressive lead-up. The flowers were by Montana Flora, with the couple opting for a white and pale pink colour scheme including roses and orchids. The decor pieces and custom builds were courtesy of White Label Hire. Plus the chandeliers and candles were by StarLight Chandeliers and LOVED BY LUCY.
And photography was done by the talented Steven Chee.
Speaking to Stellar Magazine about the big day, Gross said: "We've had a really lovely day together. It's been a dream. When I'm with her, it's just smooth. I couldn't be happier."
Monk noted: "It has been so beautiful and relaxed. We didn't know what the day was going to look like because we rushed it, and it has superseded our expectations. I got so nervous when he was about to walk in and see me in my wedding dress. It was really unexpected."