It was the year 2000 and Sophie Monk – along with Belinda Chapple, Sally Polihronas, Katie Underwood, Chantelle Barry and, later, Tiffani Wood – was a member of one of the most popular girl bands in the country.
Fans lined up for hours in Westfield shopping centres around the country to catch a glimpse of the band, created thanks to reality TV show Popstars.
The band's debut single, Poison, debuted on the ARIA charts at number one and soon gained double platinum status. Bardot's first album also appeared at number one on the charts.
They released a clothing line with the Just Jeans group and were even given brand new Volkswagen Beetle's to drive around Sydney.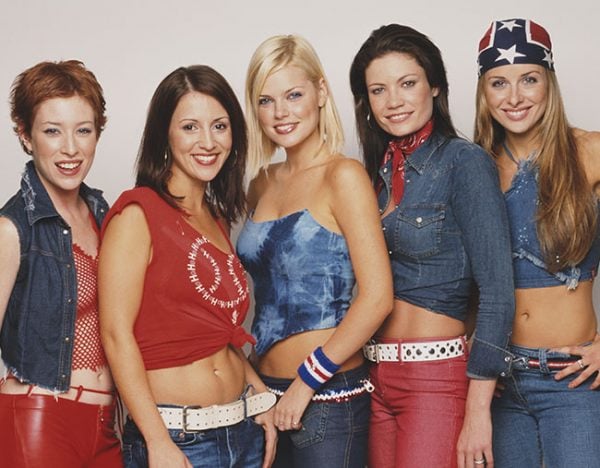 It all sounds pretty glamorous, right?
According to Sophie Monk, while fame flooded in, the actual pay was... not so great.
Speaking to news.com.au, the 38-year-old former Bachelorette revealed the girls were paid just $25 a day during their time in the group.