Blaise McCann has been a plus size model for ten years in Australia, but during that time, she noticed something unsettling.
The calibre of plus size clothes weren't at all catering to the women who wanted to buy them.
So, she started Hear Us Roar.
What is Hear Us Roar?
Hear Us Roar is the online destination for curvy women curating the best threads from around the globe into one easy marketplace.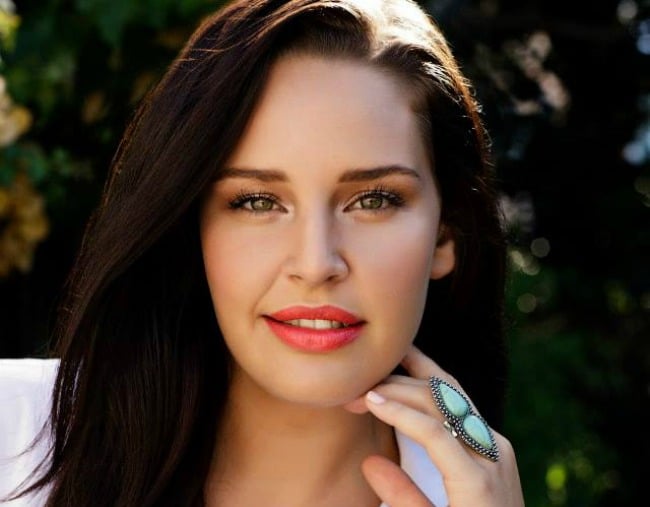 Blaise McCann. Image via Facebook.
What were you doing before you went into business for yourself?
I still work full-time in an office management position but I switched from a job in outdoor media sales to have the brain energy to focus on the business.
What made you want to start your own business?
I was feeling really angry after modelling for a major department store and the curvy ladies were dressed significantly different. We were wearing three-quarter capri pants and muumuu's and our slimmer counterparts were wearing beautiful clothing.
So, I wanted to give women who had curves (which is the majority of the population) a place to go and shop and know they would find something and feel amazing.
How did you come up with the name?
It stemmed from feeling silenced as a curvy lady. Feeling like curves and plus were shoved to the back of the racks, or relegated to the corner of department stores. I wanted my business to give curvy ladies the chance to feel heard and be able to express themselves through their clothing.
Describe the staff/ownership structure of your business.
It's just me! It is difficult doing all of this on my own so I would really love to find another lady boss who might be interested in coming on board.
Did you require investment to start your business? 
I needed money to kick it off the ground especially as I bought clothes from overseas. I am really lucky that I have supportive family and friends.
What kind of advice did you get before you started and from who?
I asked everyone I knew something about starting a business. It felt like people really supported me and gave me advice and helped to fill gaps in my knowledge.
I also participated in two accelerators. Tech Ready Women, a private incubator designed to help women who have no experience in tech learn the ropes and UTS Hatchery+, a startup run by UTS aimed at UTS alumni. Most universities now have one of these programs. They helped to fill gaps in my knowledge that my close networks couldn't fill.