Ever wonder what happens if you book a flight but the plane's overbooked, or your baggage gets lost? Yeah, us too, so we asked the experts at Skyscanner to help answer the most common questions around what happens when things go wrong at the airport (and in the sky).
What happens to items confiscated during airport security screening?
Ok, so you've done everything that's required of you. Your laptop is out of your carry-on bag so that it can be screened separately. You've decanted your shampoo and conditioner into containers holding less than 100 millimetres, and placed them into a transparent plastic bag. Your belt is off, and so are your shoes. What can possibly go wrong?
Now you see that your bag has been put aside, to be personally checked by a security officer. She finds a small pair of nail scissors, and a tube of sunscreen that she says is too big. And a jar of Vegemite, for when you miss home.
"Oops, I forgot", you say. You tend to hear that a lot at airport security.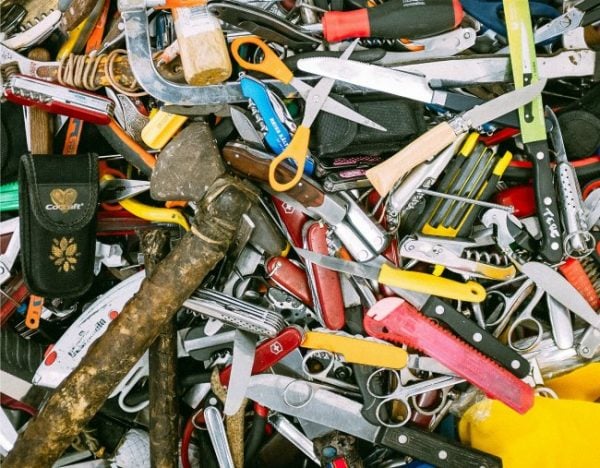 What can you do now? Well, you can go all the way back to the airline counter and check in your carry-on bag. Or, you can say goodbye to your belongings forever. Once you agree to them being confiscated you lose all rights to them.
Liquid containers and aerosols will be destroyed, dumped, or recycled. Some things might be auctioned off, or sold through charity shops.
Your firearm might be used as evidence against you.
What happens if my seat number gets changed after I reserved it online?
The short answer is, tough luck. An airline doesn't guarantee a seat. Sometimes planes are changed and they have different seat configurations. Sometimes you will be asked to move for safety or security reasons. If the flight has been overbooked and you are downgraded, from Business Class to Economy Class for example, you might be offered a refund to cover the difference in fares, or offered another flight.