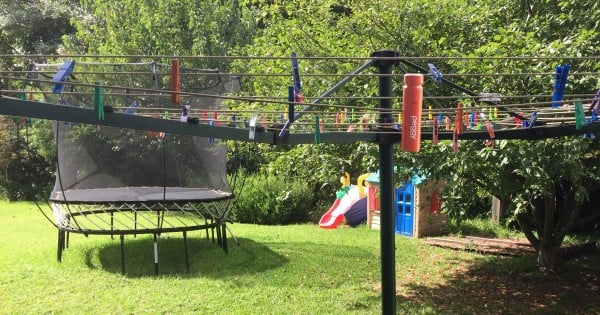 Life is a bit too easy these days, isn't it?
Sure, my life still revolves around doing the laundry – when to hang it up, when to take it down – but if that's a problem, then I don't have any problems.
I have more of an issue with the fact that the laundry is still seen to be "mum's job". That's why my kids have all learned how to put on a load of washing, usually begrudgingly, except for over the past few days when they have been fighting over having their turn, thanks to Peggy.
Meet Peggy.
Peggy is the world's smartest clothes peg created by OMO that is like a mini weather station synched to an app on your phone. That means it can show you, in real time the weather conditions near your washing, whether it's prime drying weather or whether rain is coming.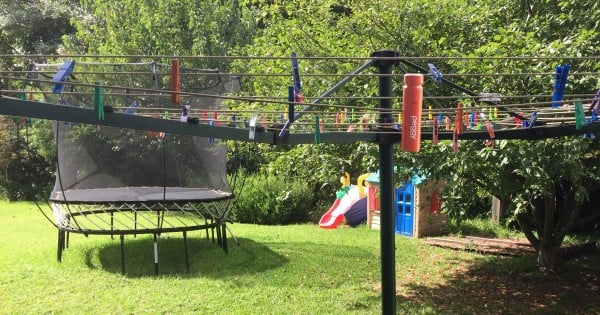 Meet Peggy. Image: Supplied. 
It's absolutely genius, unless you are at work and you get an alert that it's about to rain and you should bring your washing in, and you're stuck at work.
Does that qualify as an emergency?
"Sorry, boss, but I have to leave because it's about to rain and I have to bring the washing in."
"Sure Jo, no problem at all, say "hi" to Peggy for me."
Peggy has made doing laundry a lot easier, in all honesty.
See exactly how it works. Post continues after video. 
I have so little time to get things done around the house thanks to work and children and all the amazing TV shows I have to watch (Game of Thrones, House of Cards, My Kitchen Rules, the list goes on). With the Peggy phone app all I have to do is indicate the time I'm going to start my wash cycle and Peggy will calculate exactly how long it will be until I'm taking them off the line, so I can plan ahead.
I know that my washing will be dry just before bedtime. I know that it's going to rain the next day. So I know that I have to take the washing down just before I go to bed and I'll wake up to fresh, clean clothes instead of a sopping mess.
OMO created this bit of brilliance to free up us parents, to spend less time worrying about when to fit in those tedious but necessary, daily tasks and more time for playing with the kids outside.