After undergoing breast augmentation surgery in Thailand, former Big Brother contestant Skye Wheatley has been left devastated by the results.
Making her way overseas earlier in the year, Wheatley says she was hoping surgery would allow for her breast sizes to be matched (one breast was an A cup and one was a C cup) and have her breasts brought closer together. But returning to Australia shortly after surgery, she says she came home with breasts that are still uneven and now lopsided.
Now the 22-year-old has said that her family begged her to think twice before going under the knife.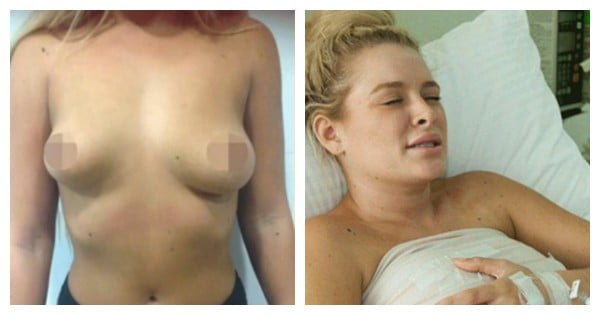 Before surgery (left) and after. Source: The Morning Show.