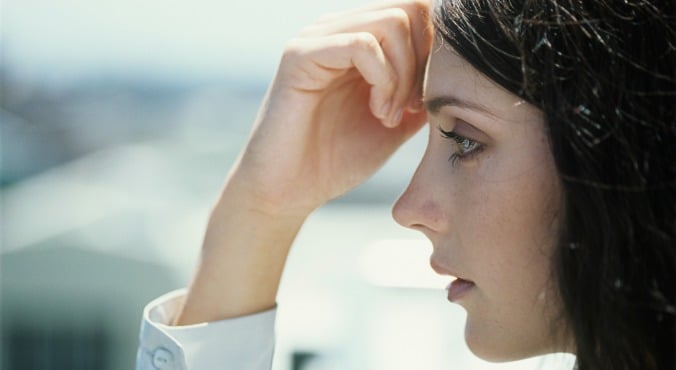 Image: Thinkstock
Stress. It's like an unwanted party guest that somehow always manages to find a way in, and usually by the time you realise, it's already made itself at home.
According to Dr Suzy Green, clinical psychologist and founder of The Positivity Institute, stress can be hard to identify for a number of reasons. "I think particularly in our culture, and primarily in the major cities, we're all so busy and we've got so many opportunities and options that it creates busy-ness. Sometimes you don't recognise it," she explains.
Stress can creep in even when you're doing something you love, or that you find exciting and engaging – it's not always a result of a job you're desperate to leave or a volatile relationship.
"They actually differentiate between good stress and bad stress. Good stress is healthy, but even exciting things like a promotion or opportunity can cause stress for us," Dr Green says.
What not to do when someone is having a panic attack.
Another obstacle to recognising stress is that it can present in so many ways. As a practitioner, Dr Green has witnessed stress symptoms ranging from 'funny tummies' to alopecia. "For some people, it comes out in their physical body – they might get sick or come crashing down physically. For others, they might be a bit more irritable or not their normal self," she says. Stress can also exacerbate those little habits like nail biting or teeth grinding.
Understanding your physical or emotional responses to the onset of stress comes down to self-awareness. Although no two people experience stress in the same way, Suzy says there are some common, often surprising, ways it can present. Here are 6 of them.
Common stress signals
1. You notice yourself being reactive
If you've find yourself suddenly reacting to situations that you wouldn't usually bat an eyelid at, there's a good chance you've been bottling up stressful feelings, or haven't realised how stressed you are. "The main thing I see as a practitioner is you find yourself reacting, rather than responding," Dr Green explains.
Could there be a drug-free solution to anxiety?
This is because stressful situations can trigger our instinctive 'fight or flight' mechanism. "When we stress, the fight or flight – our sympathetic nervous system – is sort of up higher. Usually, this mechanism is meant to be down low and it kicks in when we need it, but it's much more sensitive when you're stressed. It takes one thing to go wrong and you can go off the handle – you're not your usual calm, responsive self."
2. You're feeling tense
A common way stress manifests is in muscle tenseness. Some people experience that sore, tight feeling across their back and shoulders. For others, it might be in their neck or jaw.