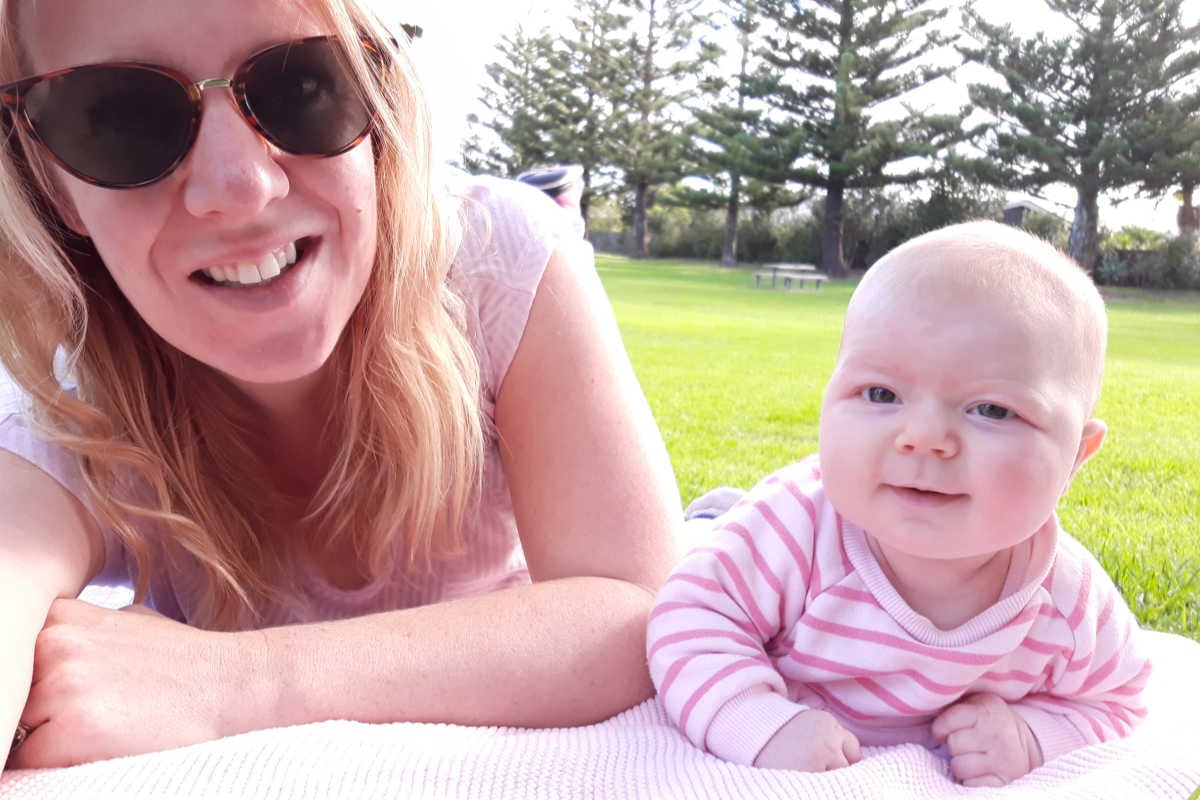 It's said there are four stages of a trend. The birth, its acceptance by the upper echelons of cool, followed by the spread to the wider, more pedestrian, world and then its crumbling demise into oblivion.
And if that's the case then it would appear that gender-neutral, once a trendy notion used by millennials who prefer to swap he/she for they/them, has now elbowed its way into the rather uncool mainstream, better known as stage three.
The evidence of this arrived at Tuesday's Wriggle and Rhyme class, in which I was dressed down for dressing my 14-week-old daughter Georgie up in a pink onesie by a grandma accompanying her baby (or should I say 'theyby'?) grandchild.
"Oh, could you put any more pink onto that baby?" snarked the duckie in question.
Rude people, they never arrive in your life when you're ready for a fight, do they? They bolster in when you're tired so you lamely bumble through some words and flash red in the face.
Side note – there are two types of mums when it comes to the school list. Post continued after video. 
Awkward reaction aside, I was fully aware that I was – and not for the first time – being pink shamed for dressing my daughter in the 'traditional' colour of girls.
If you haven't got the memo, the only acceptable modern-day clothing choice for your girl (if you really insist on calling her that, you dinosaur) is a unisex palate of sand, grey or white.
Or if you're really outlandish and want to stick it to the man (or, erm, them) then choose a blue outfit for your girl and pop your little dude in pink.
It's all part of the gender-neutral revolution that's happening at this very moment. But like all trendy revolutions, its real meaninghas shed layers as it's moved further into vogue.
Yes, gender politics might be the verbal soup de jour, it's just a shame that so many people are getting it wrong, like the chopsy grandma at Wriggle and Rhyme.