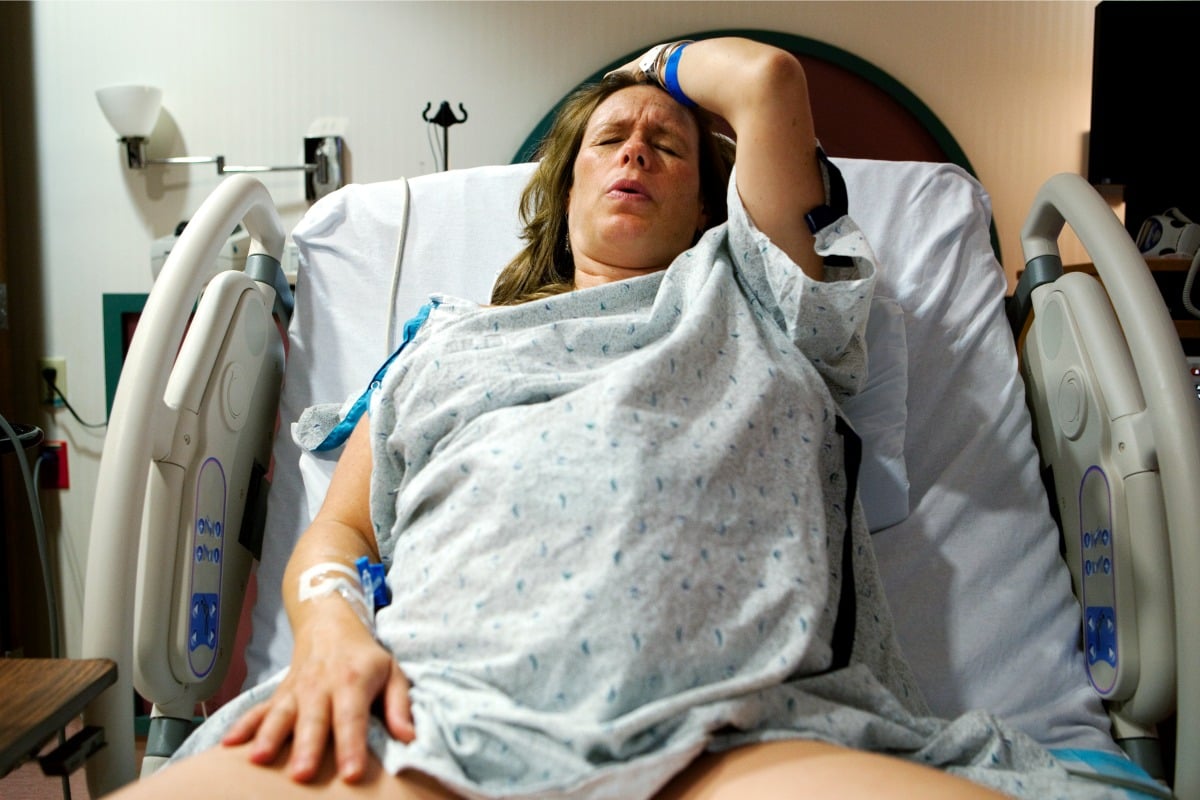 Of all the things most pregnant women worry about when preparing for childbirth, their pubic hair seems to be very low on the list.
Speaking to mums about the topic, Mamamia discovered that if they did think about their hair down there in the context of impending childbirth, it was because they were maintaining their normal beauty routines – not because they were worried about the outdated belief that shaving the area was a must.
As recently as a decade ago, it was standard practice in many hospitals to shave a woman's pubic area before she delivered, for concern about the hairs creating an environment for possible infection.
Things have now changed, because people can now see the wood for the (ahem) forest.
Watch: All your questions about childbirth – answered. Post continues after video.
One mum revealed that when she was recently asked by a nurse brandishing clippers whether she'd 'like a trim' whilst she was in labour, she replied, "Forget my f*cking pubes, get this baby out of me!"
Now that's getting your priorities right.
General practitioner obstetrician Gillian Riley says suggesting that a woman shave her pubic area for childbirth is now considered an outdated practice.
"There's no shaving done routinely for normal births," Dr Riley says.
"Generally, a patient may need a shave of where the incision will be if a Caesarean section is being done. Some patients prefer to do this themselves before coming in, but most don't."
Midwife Rachael Laurie explained that shaving is routine practice in those situations.
"For an emergency Caesar, we check they are shaved from the pubic bone up so the area remains as sterile as possible, but also to assist the dressing to stick adequately and remain intact."
Laurie adds, "We still get the occasional woman who has plenty of hair, but the majority come in with full Brazilians."
So, it seems that how you address your KBEs (koala bear ears), muff, bush, map of Tasmania, Miss VJ, or landing strip, before childbirth is as varied, and personal, as the names you can call it.
As it should be.
Listen: Leigh Campbell shares her birth story on This Glorious Mess, Mamamia's podcast for parents. Post continues after audio.