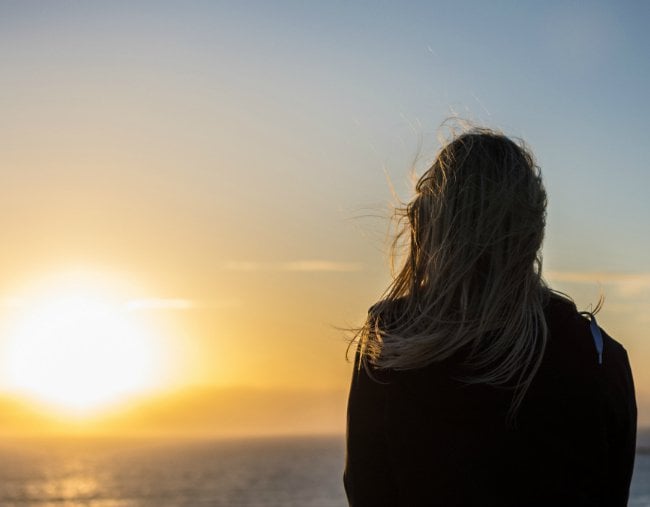 In many ways, I followed the stable, expected path. Had relationships through high school and university. Got a real job, then a real boyfriend, moved in together and got engaged. We were madly in love, and after a couple of years punctuated with many adventures together, marriage seemed the logical next milestone. We stood in front of our friends and family, and meant it when we promised each other forever. He in a sharp tux, me in a gorgeous dress. Much smiling and dancing, obviously it was meant to be. Right?
Fast forward over a decade to the beginning of last year. We have done all the usual, suburban things; bought a house, gone on holidays, navigated our two kids through daycare and into primary school. Then, suddenly a couple close to us announce their divorce.
Following our friends' split, we have some interesting discussions. We ponder the recklessness of young, idealistic us making huge life decisions based on romance. We agree that if we met today we definitely wouldn't get married, and probably wouldn't even date. My husband breezily dismisses any thought of separating, because of the kids you see. However, this lingers in the back of my mind.
A few months on, an upcoming anniversary prompts more thought and analysis on my part. I reflect that my spare time is spent socialising with friends, and not ever with my husband. And it doesn't bother me. I am aware that it should. Could there be a problem? He suggests a celebration for our anniversary, and I am filled with dread. It feels empty and forced. This can't be right.
I become acutely observant of relationships around me, and ask some happily loved-up friends and family for their thoughts on the meaning of life and the secret to happiness. The resounding message was to be grateful you'd found the person you can't live without. This sharpens my growing sense of dread.
A nagging thought kept raising its head. What if I have 50-plus years left to live? Can I do this for 50 more years? Am I really OK with a relationship that is just… fine?
I do some serious deliberating – would I be OK on my own? Could I even afford to be on my own? Was I really brave enough to pull the trigger? What would it mean for the kids? What about all our friends? What about the ongoing financial implications? What if I ended up alone forever? What if I regretted it? I tried to consider the harsh reality of the situation. I decided that it would be an unpleasant process, but what crystallised things for me was the harsh realisation I would rather be single forever than remain in my marriage.
***
It's Sunday morning, after a sleepless night. Having decided to leave my husband, it's time to face the problem head on. Once done, this cannot be undone. I feel anxious.
The husband, kids and I are all at home. After breakfast, I boil the kettle and carefully make my last cup of Earl Grey as a married woman. My husband sips his coffee and reads the paper on the lounge, oblivious. I approach him slowly, cradling my tea. I clear my throat and say 'Hey…'.