In case you missed the memo, political debate is no longer restricted to a stuffy classroom, meeting or boring dinner party.
It's at the Golden Globes. It's on the runways in Paris, New York and London. And to a certain extent, it was also at the Oscars yesterday.
In his opening monologue, host Jimmy Kimmel took aim at Donald Trump, calling for action to unify a country that feels divided, before trolling the president live on Twitter during the ceremony.
Listen: There's so much to talk about from the Oscars… so we recapped it. Post continues after audio.

"There are millions and millions of people watching right now, and if every one of you took a minute to reach out to one person you disagree with and have a positive, considerate conversation – not as liberals or conservatives but as Americans – if we all did that it would make America great again. It starts with us," he said.
Iranian director and screenwriter Asghar Farhadi took home the Oscar for Best Foreign Language Film for The Salesman, but did not attend as a statement against Trump's Muslim travel ban.
A proxy for the director read out a statement on his behalf which labelled the ban "inhumane" and "disrespectful".
"Dividing the world into the us and them categories creates fear – a justification for aggression and war," Farhadi's statement read.
Rewind back to the Golden Globes and Meryl Streep made a rousing speech directed at Trump which earned her a personal attack from the POTUS who dubbed her "overrated".
But not everyone is happy about celebrities getting political at these events.
Actors, please stick to what you know… Acting ????
????No one wants or needs Limousine Liberals to dictate Politics #Oscars#WinnerIsDJT #MAGA pic.twitter.com/SnKp8jcZrl

— Nancy ن (@LVNancy) February 27, 2017
????????BOOM: Oscars TV rating ????3rd lowest since 1974! Americans are sick of being lectured about politics by Liberal Hollywood snobs???? #oscarsfail

— Righteous⚡Crusader (@Craftmastah) February 27, 2017

Many argue that politics has no place in these spaces, that they are entertainment and completely unrelated. I wholeheartedly disagree.
Fashion and pop culture has always reflected the social and political climate, to offer escape or reflect anger, revolution or injustice.
And right now our political state is so dire – globally, not just in America – it would be shameful and irresponsible not to speak out and make a statement.
Whether an awards show or runway, it's no longer an opportunity – it's a responsibility. And it's reassuring to see many are stepping up to the plate.
At her Paris show last week, Angela Missoni gifted every attendee a knitted pussy hat which became the symbol of the Women's March earlier this year as well as sending them down the runway for the finale.
Across fashion month, everyone from designers to street style stars have been wearing white bandanas, to show solidarity for marginalised groups and remind them that they belong and are loved.
On the Oscars red carpet, the must-have accessory was a blue ribbon from the "I stand with ACLU" campaign or a tactfully placed Planned Parenthood pin.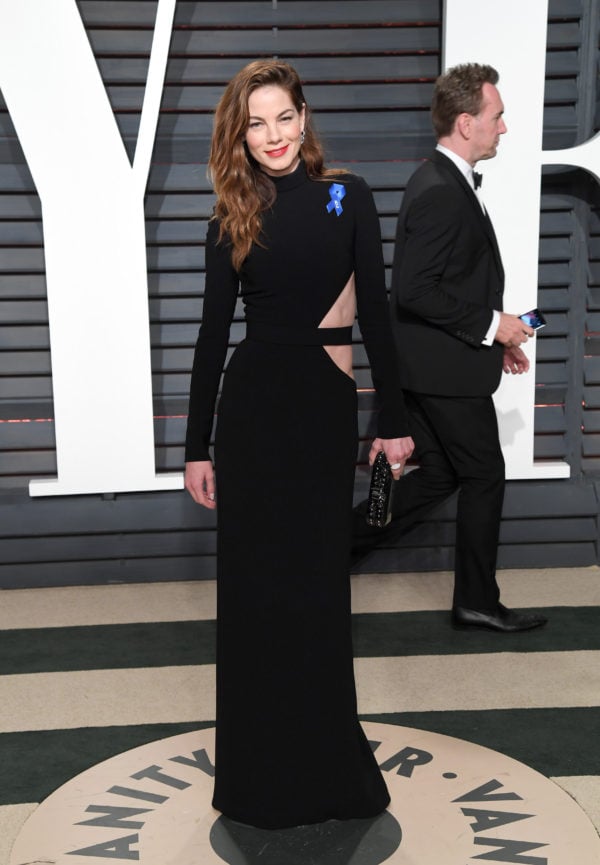 Politics has infiltrated everywhere and thank god it has.
It's nothing new. Political climates helped birth the mini skirt in the '60s, the slogan t-shirt of the '80s, the power suit and most recently the pant suit (again). Year after year, the colours and trends we see in fashion are a direct reflection of the state of the economy, in a relationship dubbed the "Hemline Theory".
It can go either way in hard times - we go back to basics or we launch ourselves into  the ridiculous to escape.
"Usually, in an economic downturn, heels go up and stay up — as consumers turn to more flamboyant fashions as a means of fantasy and escape," consumer products expert Trevor Davis told Jezebel. (Post continues after gallery.)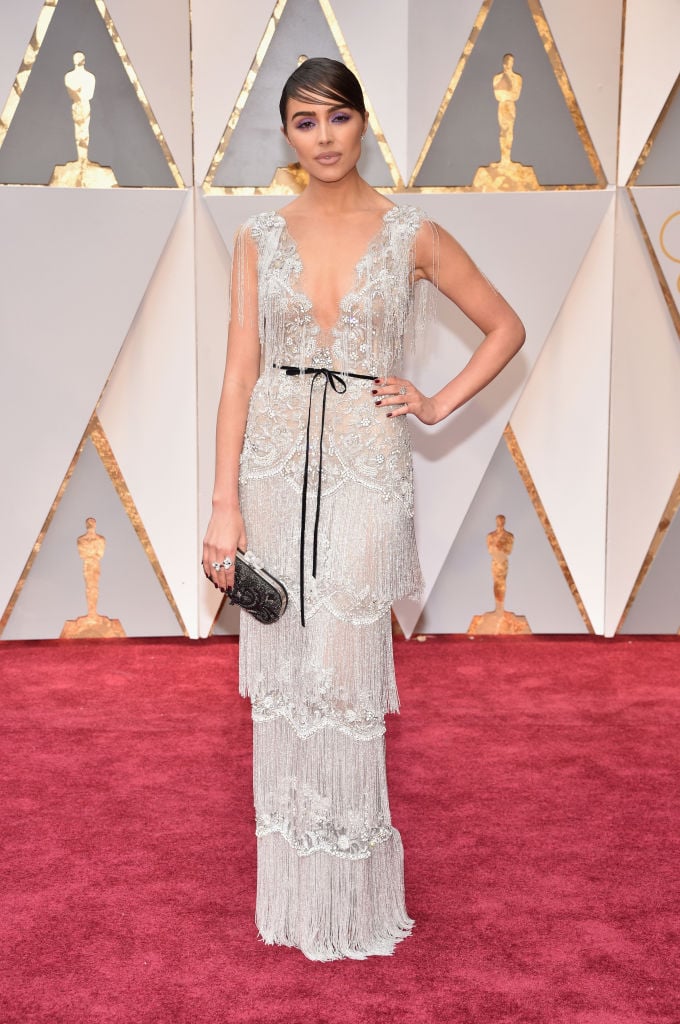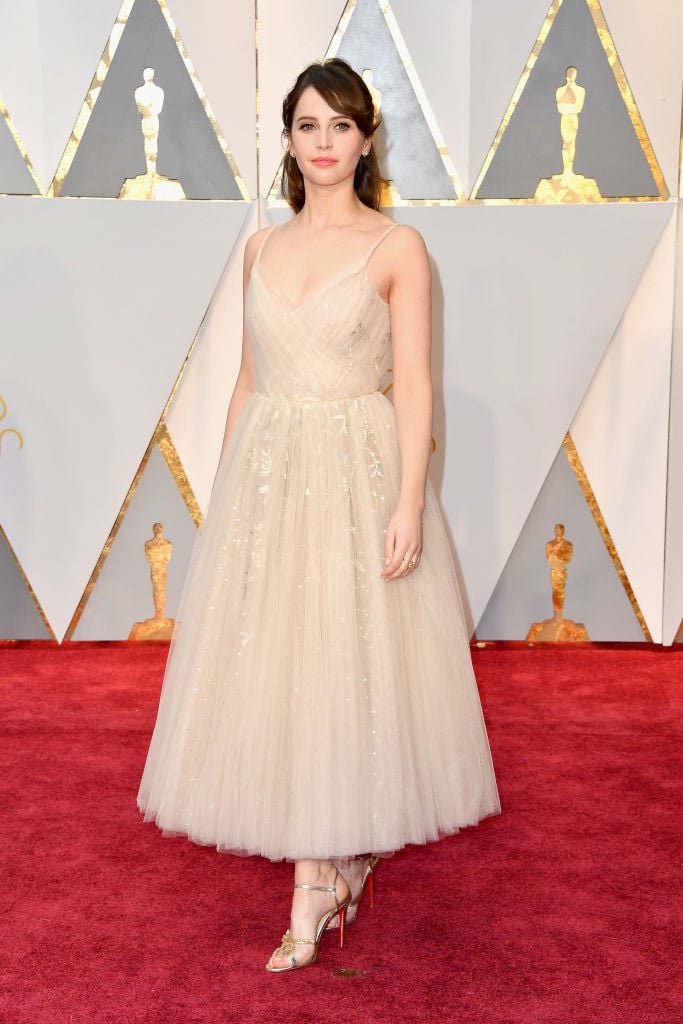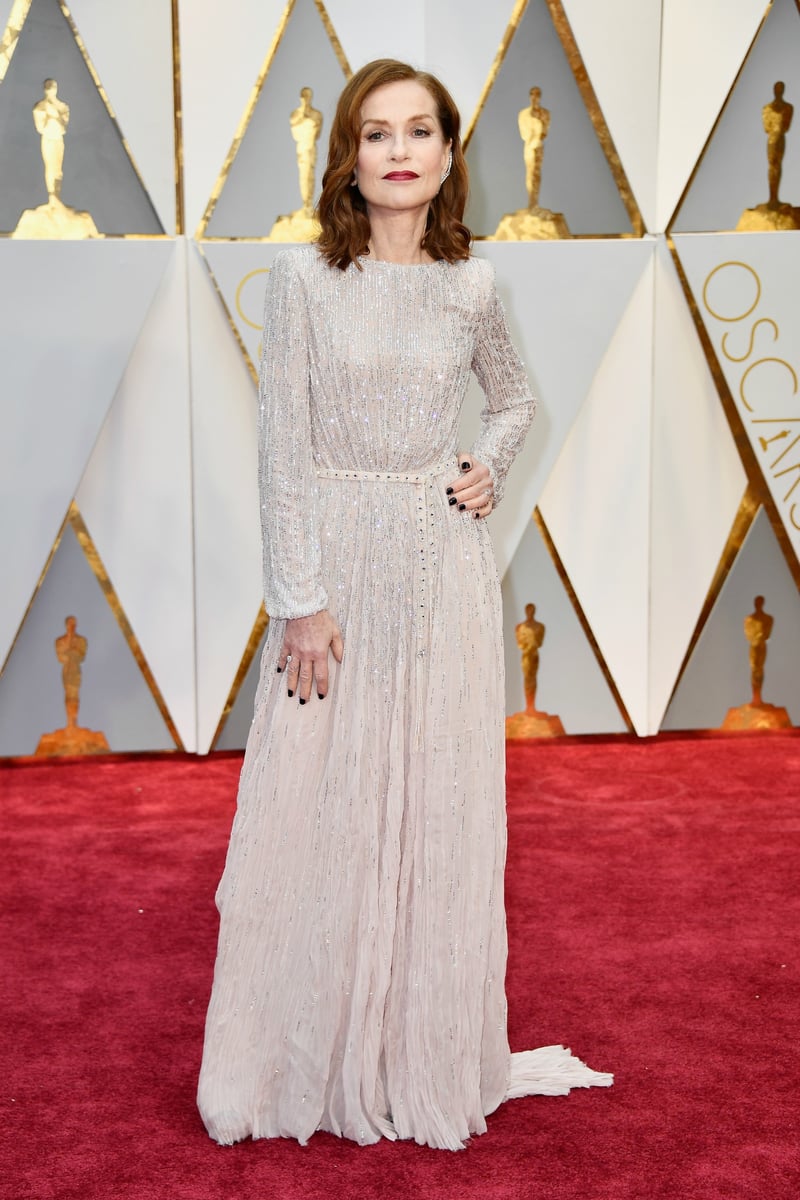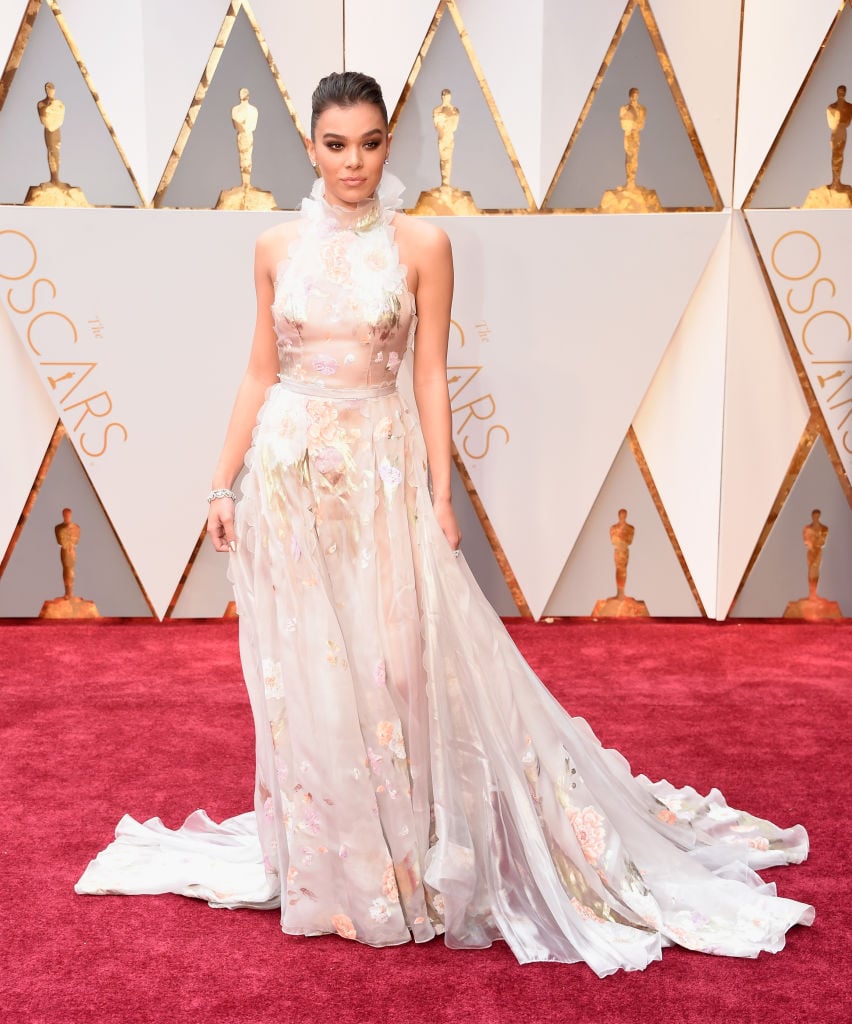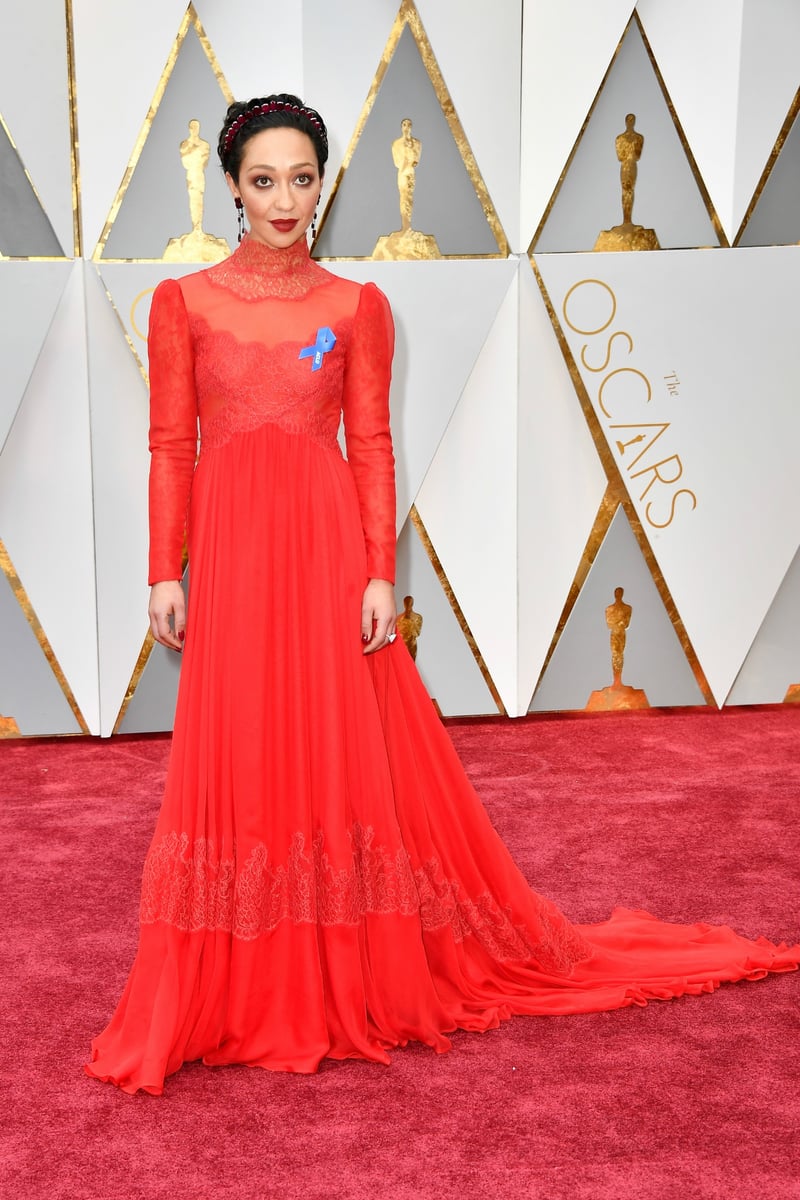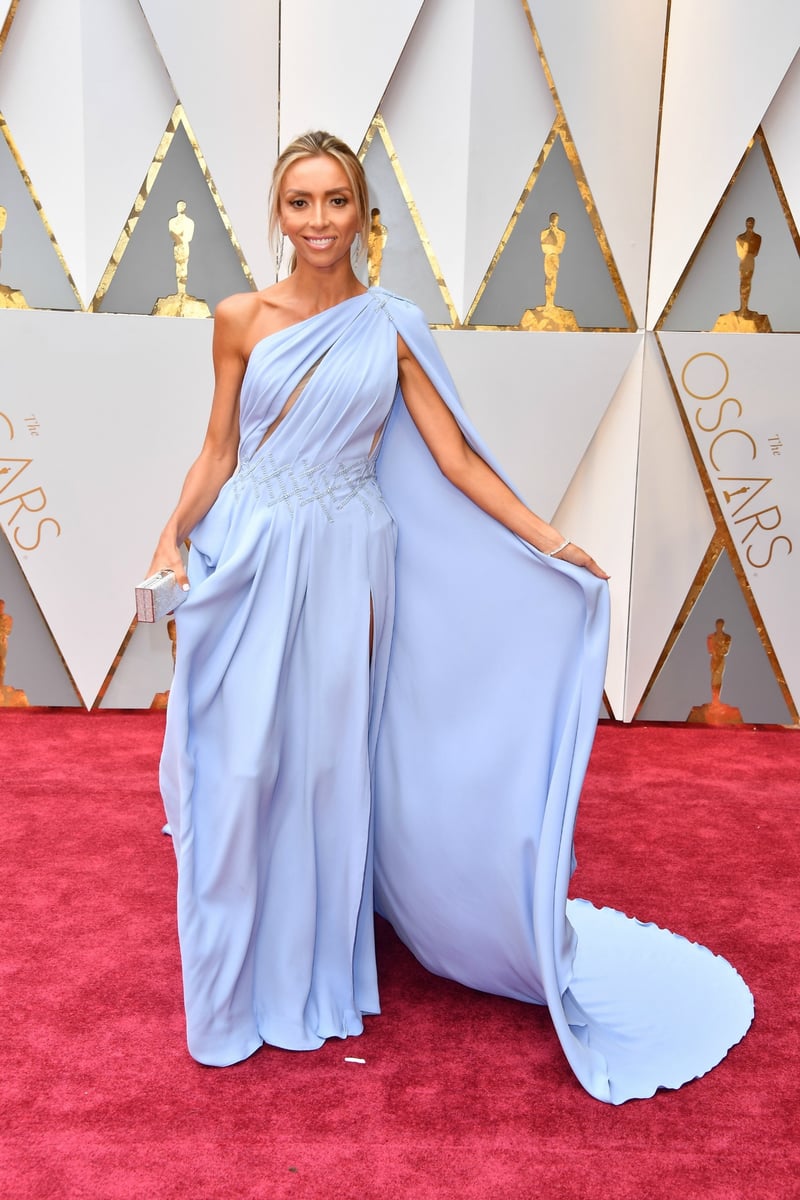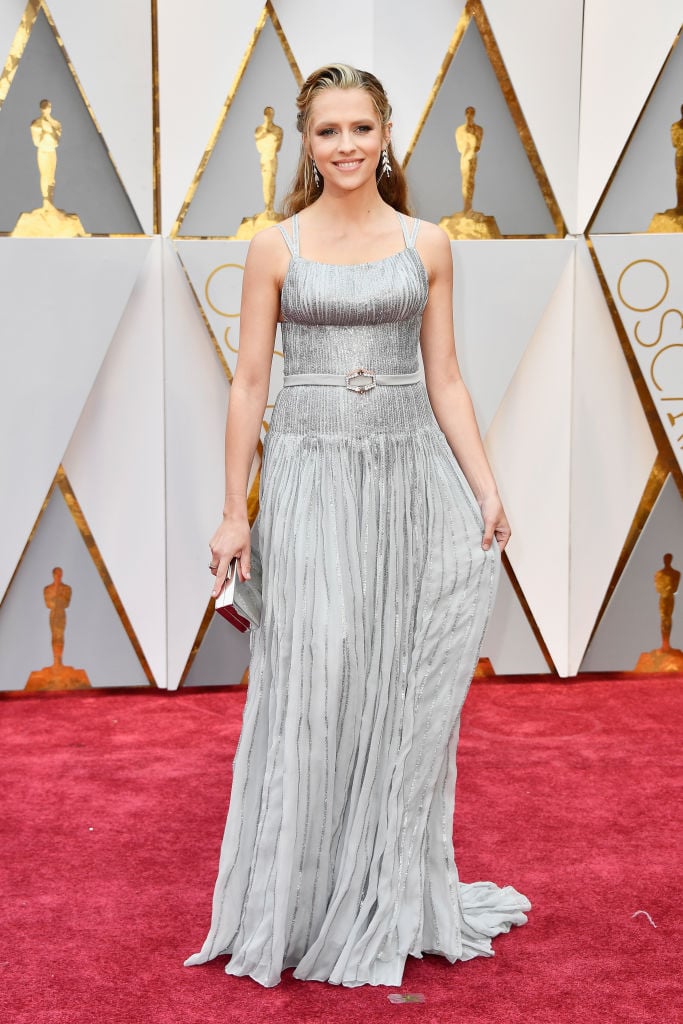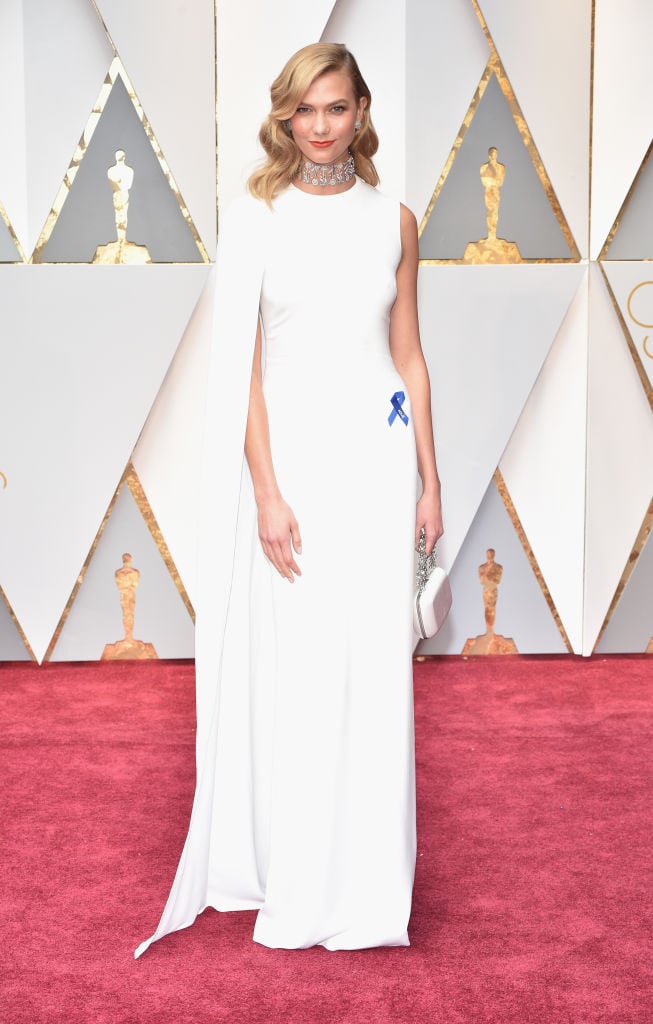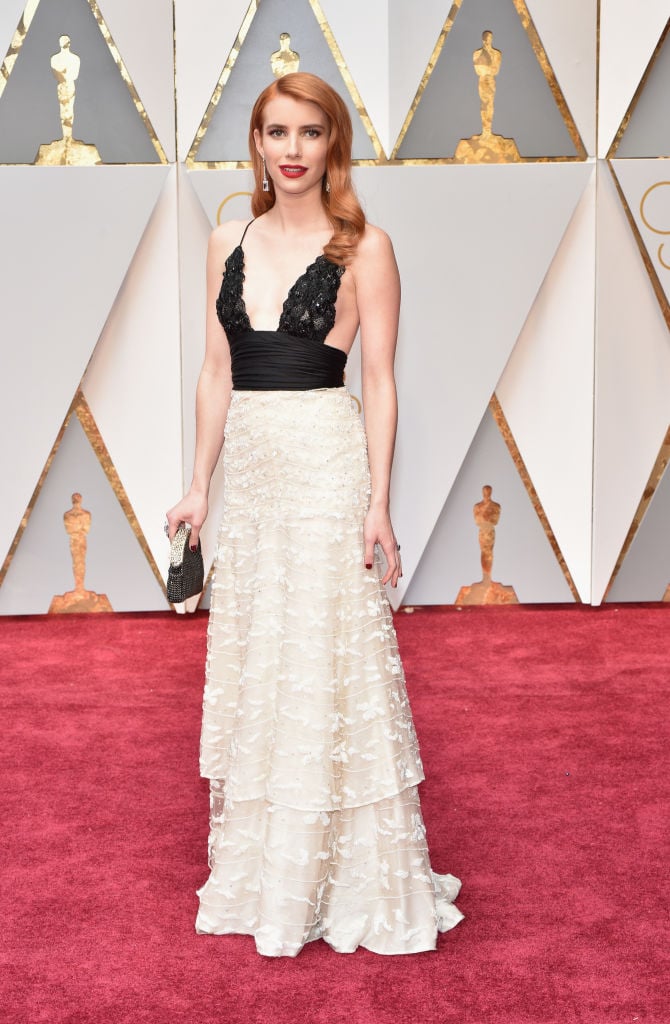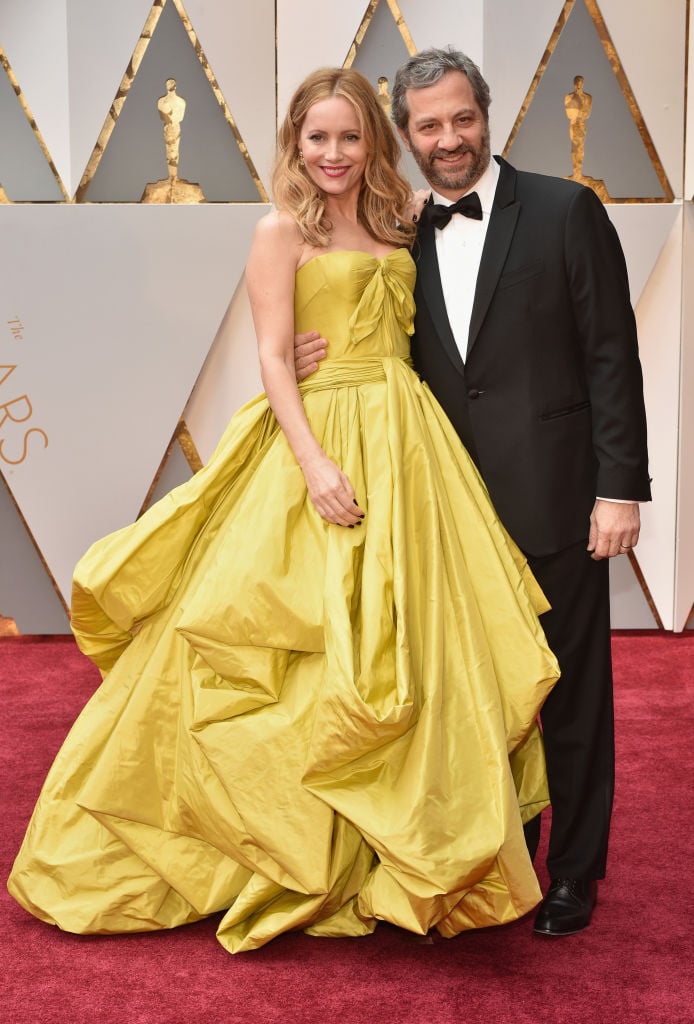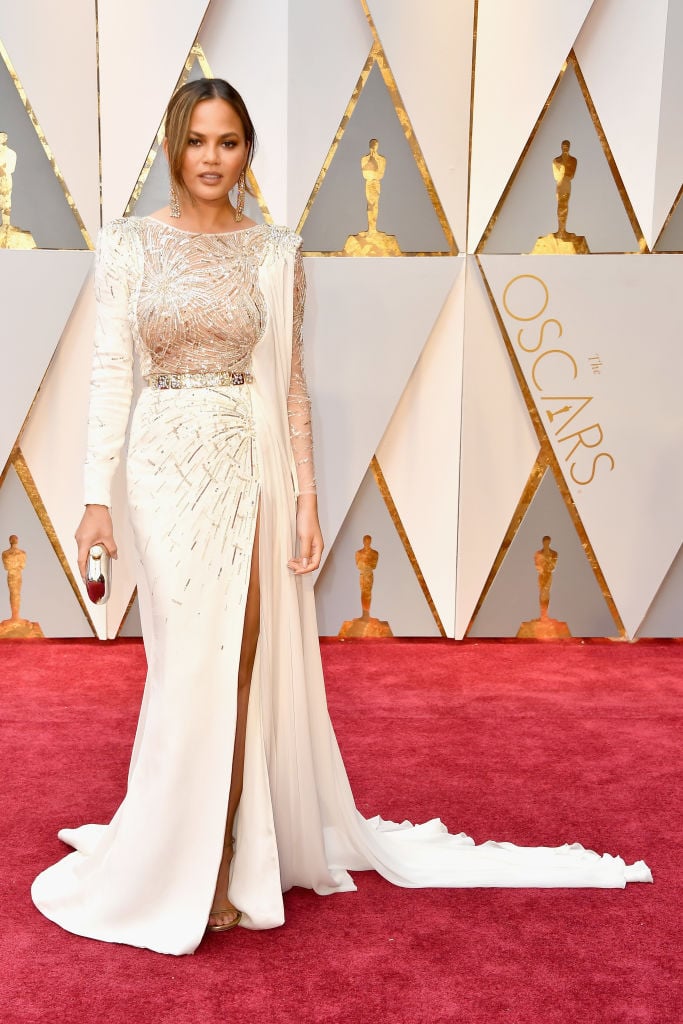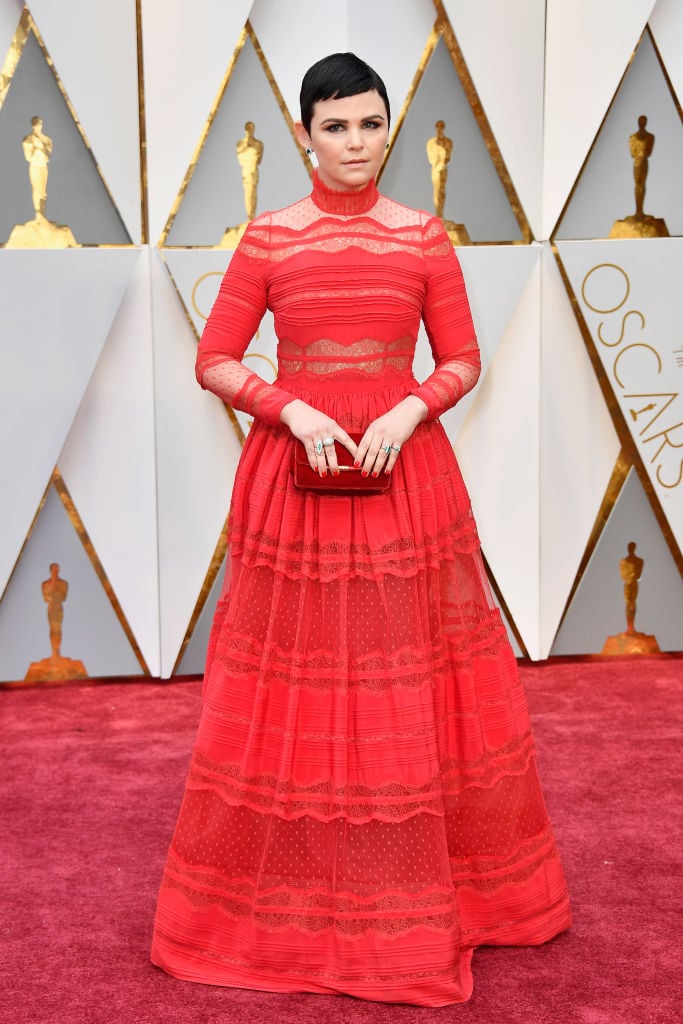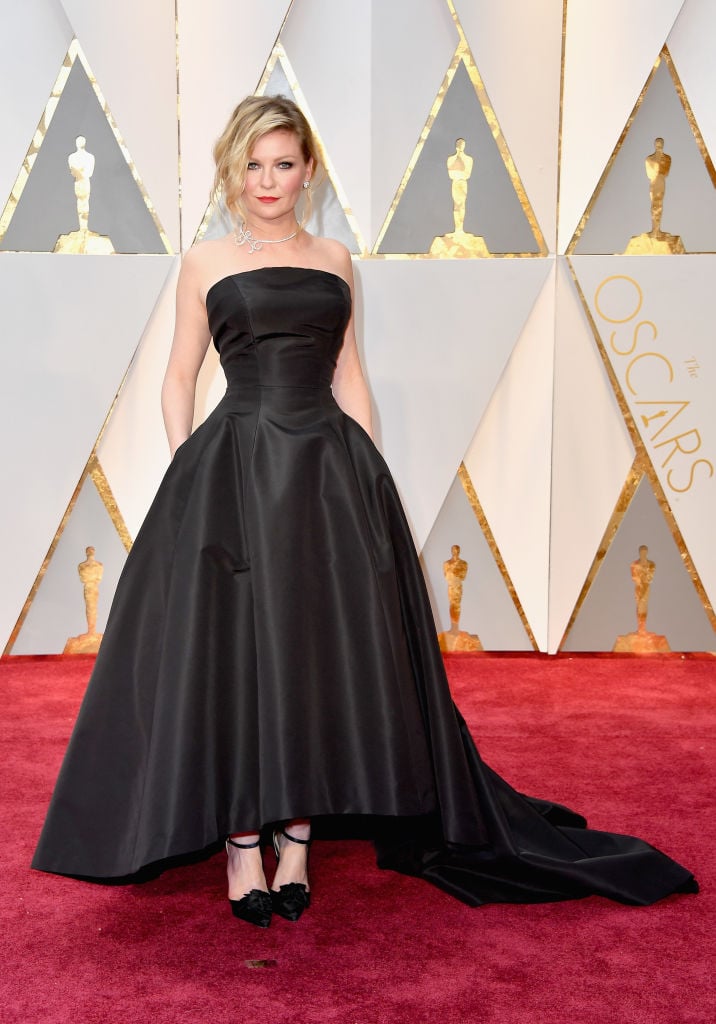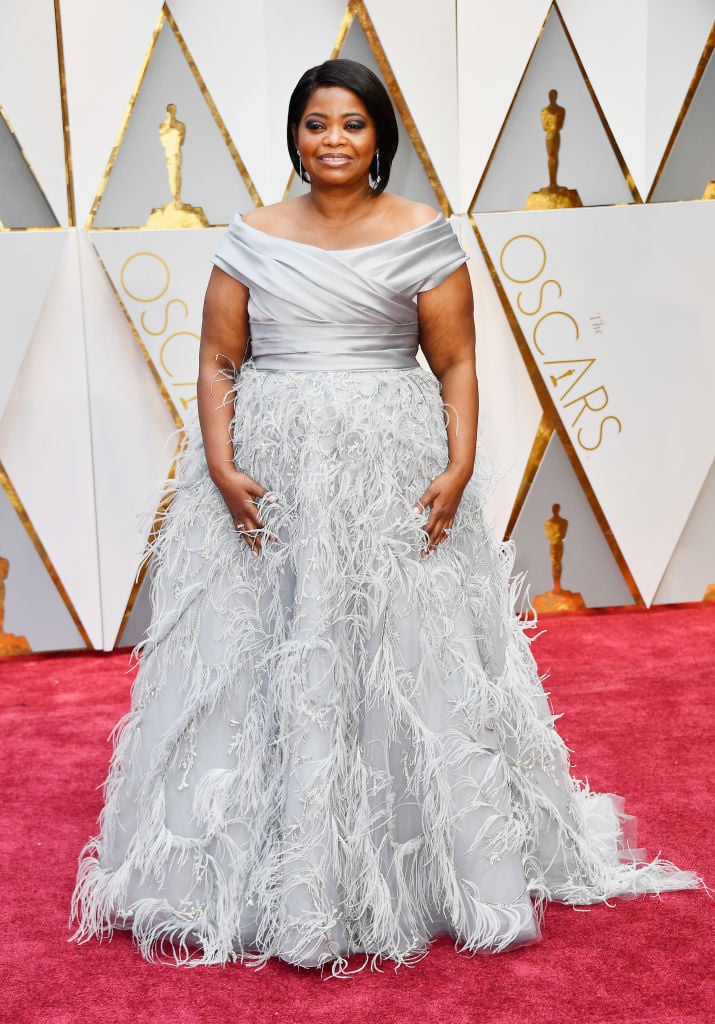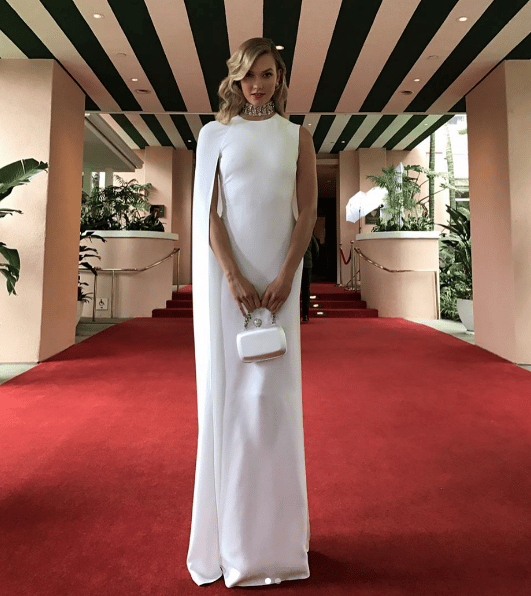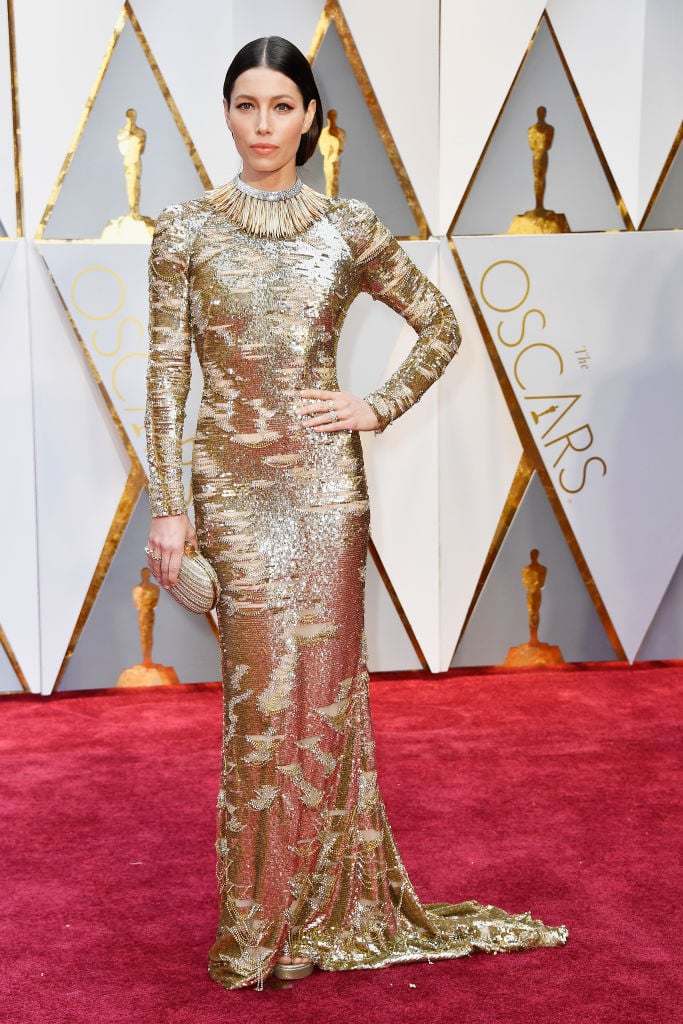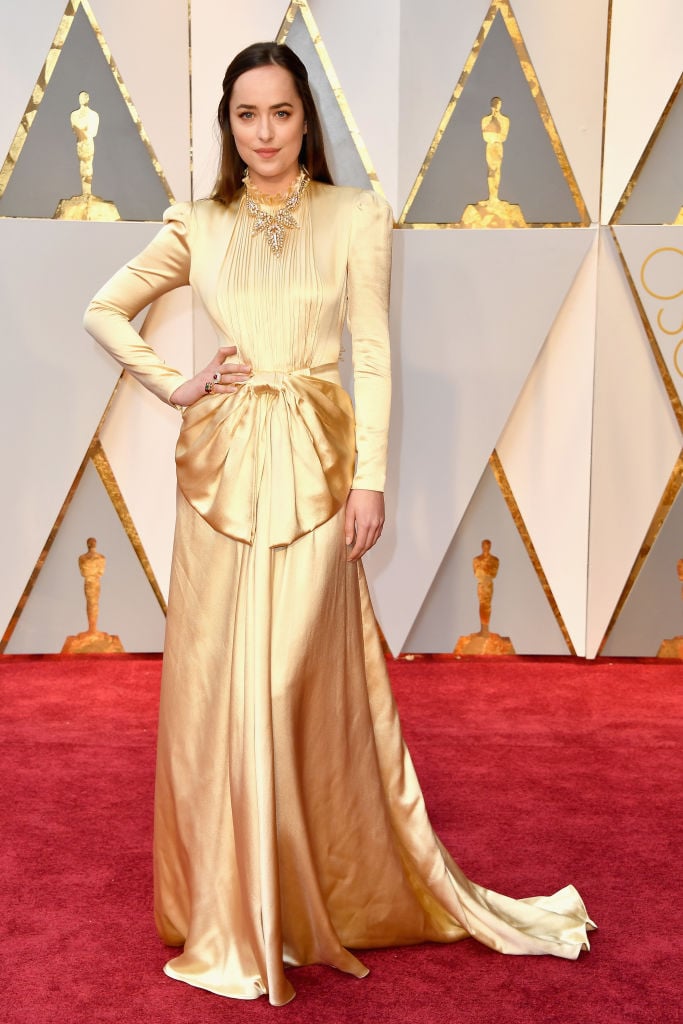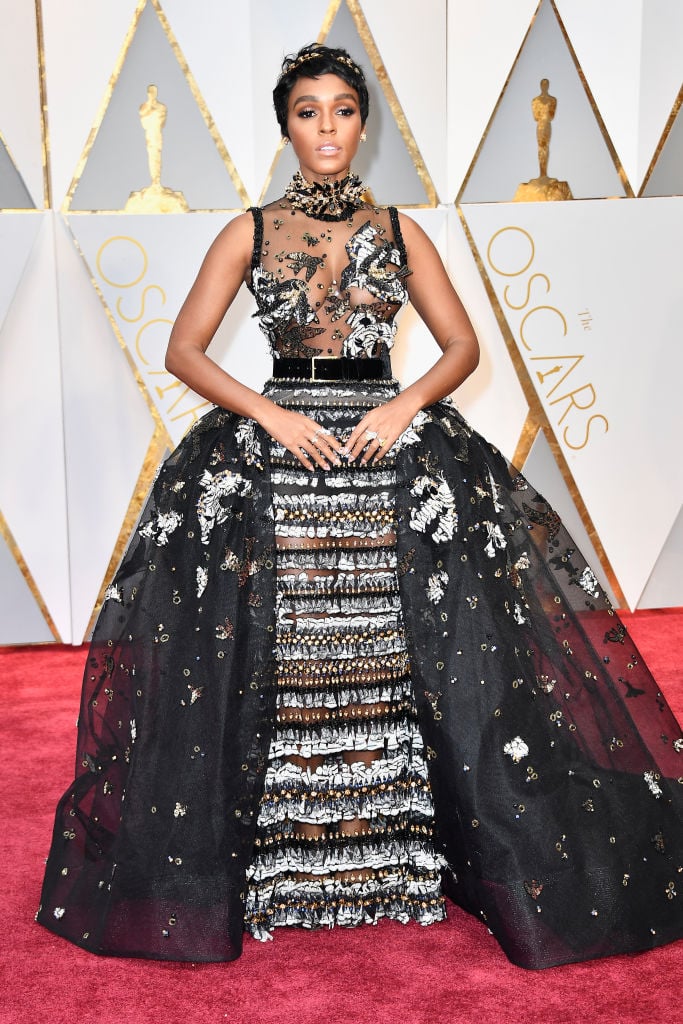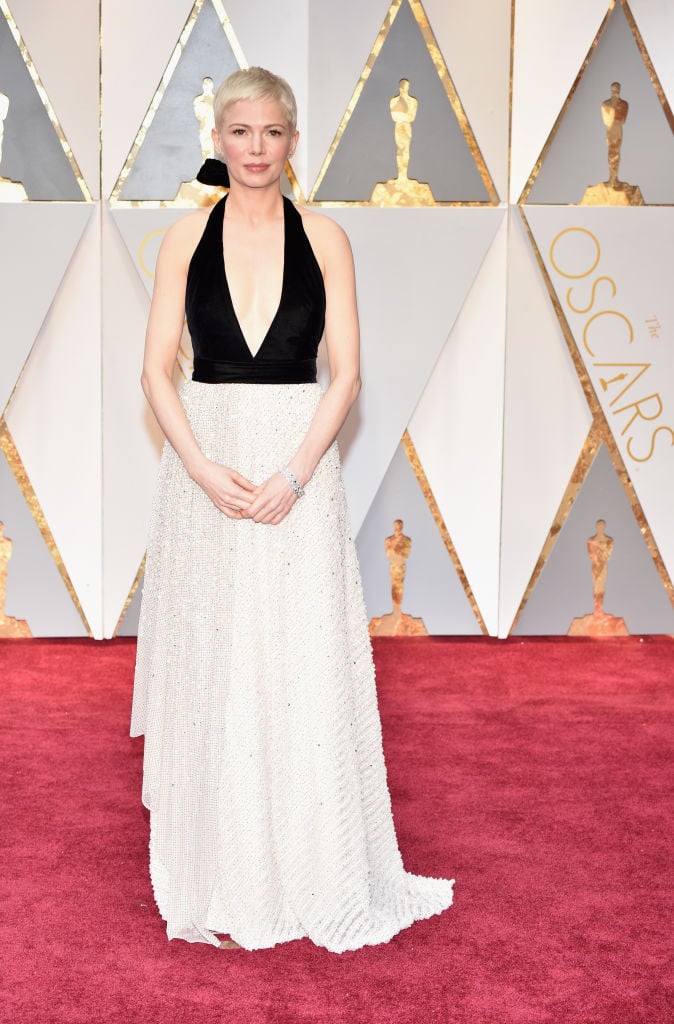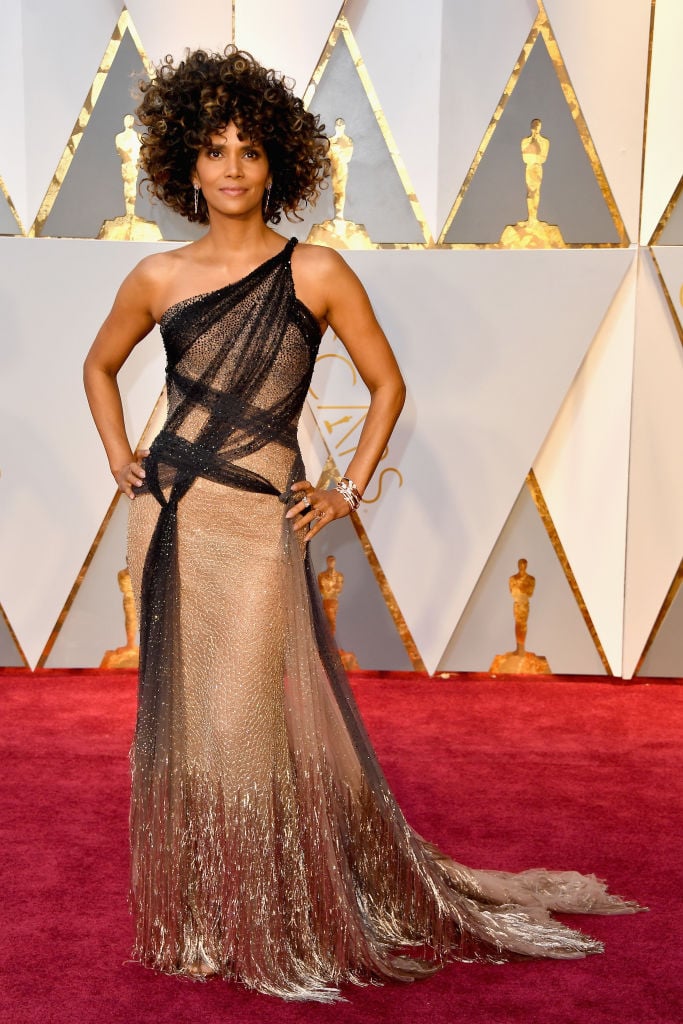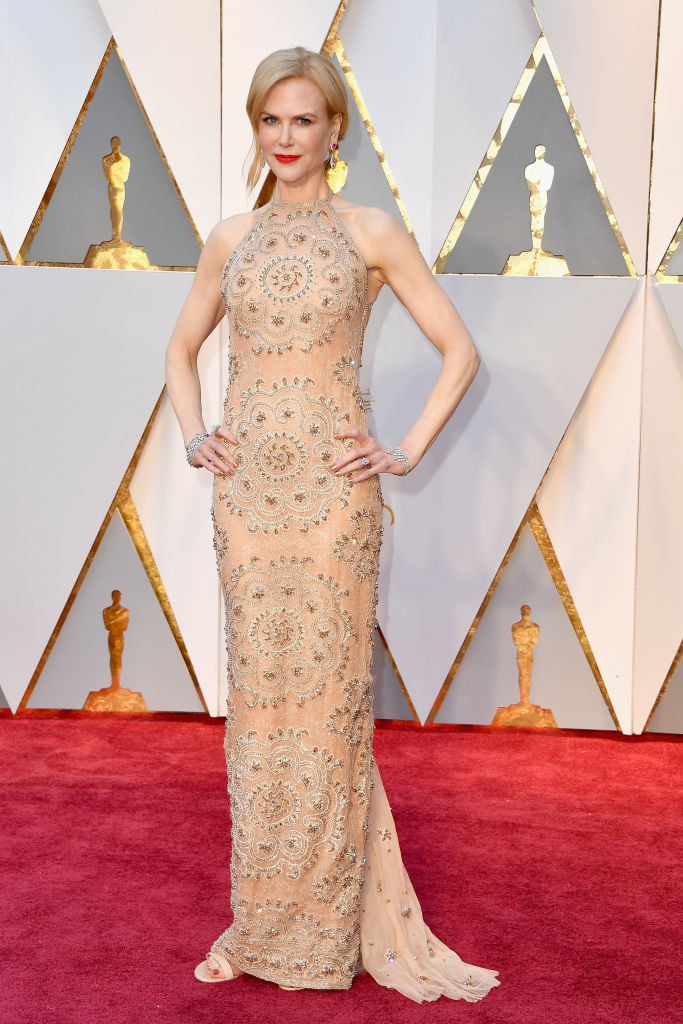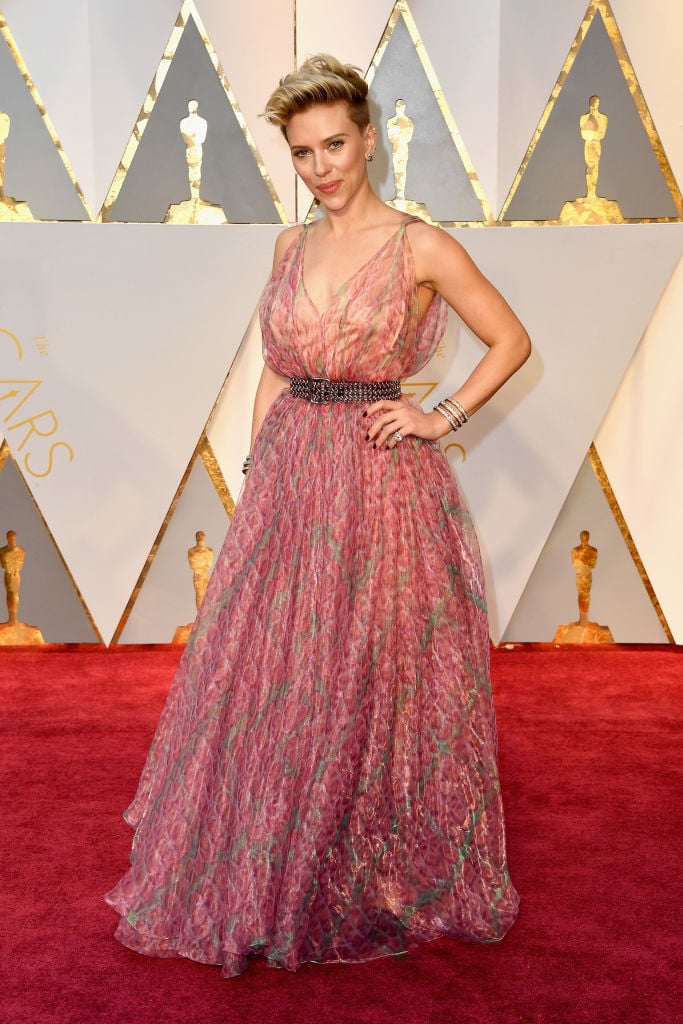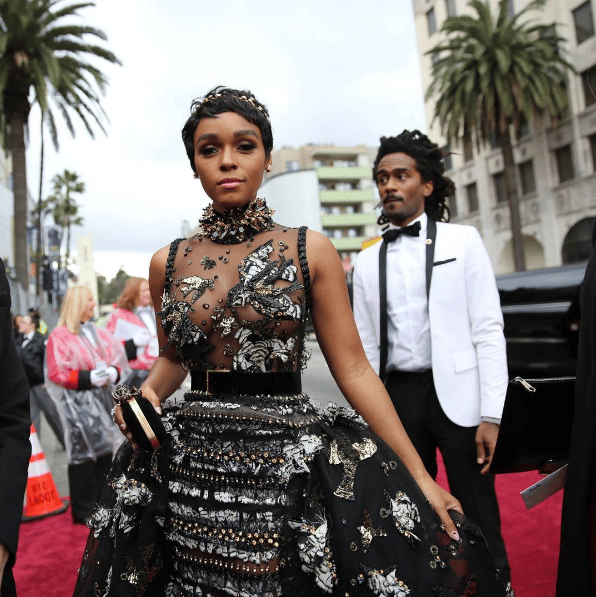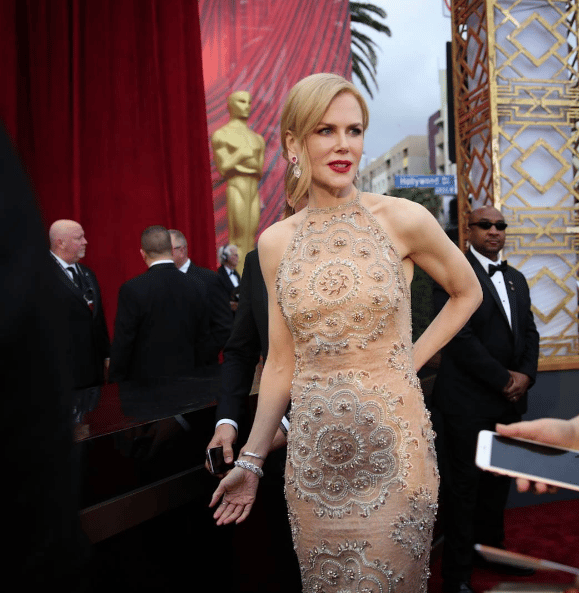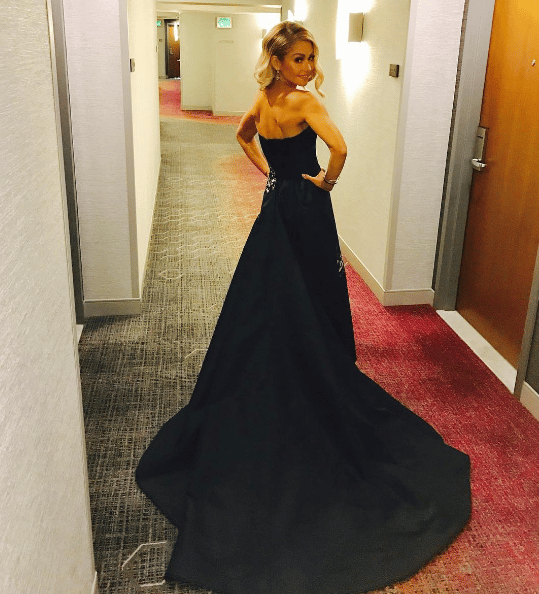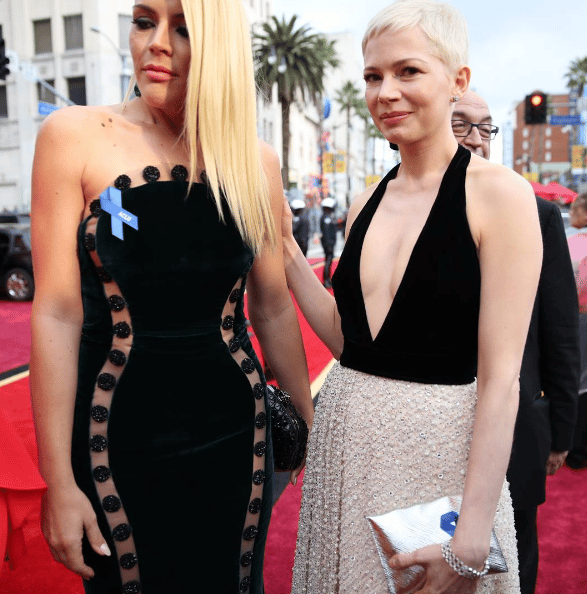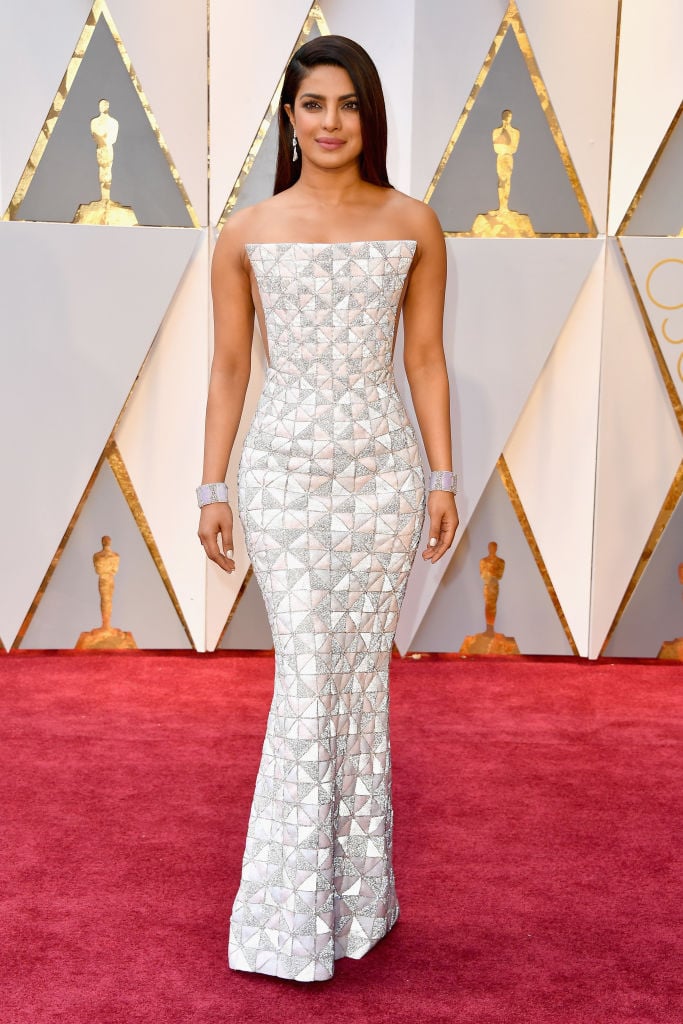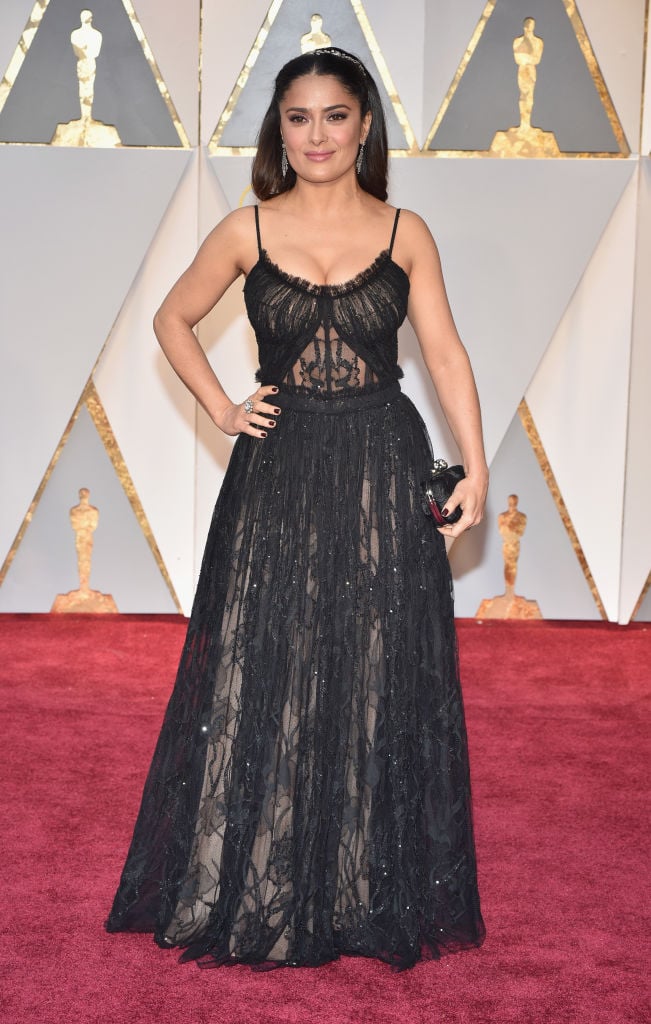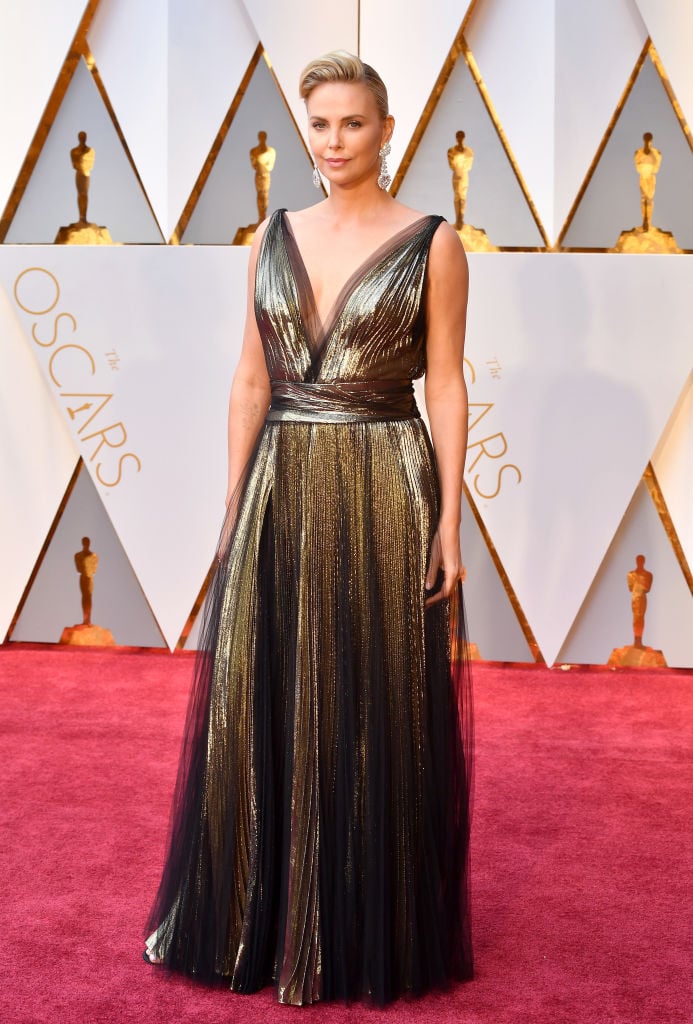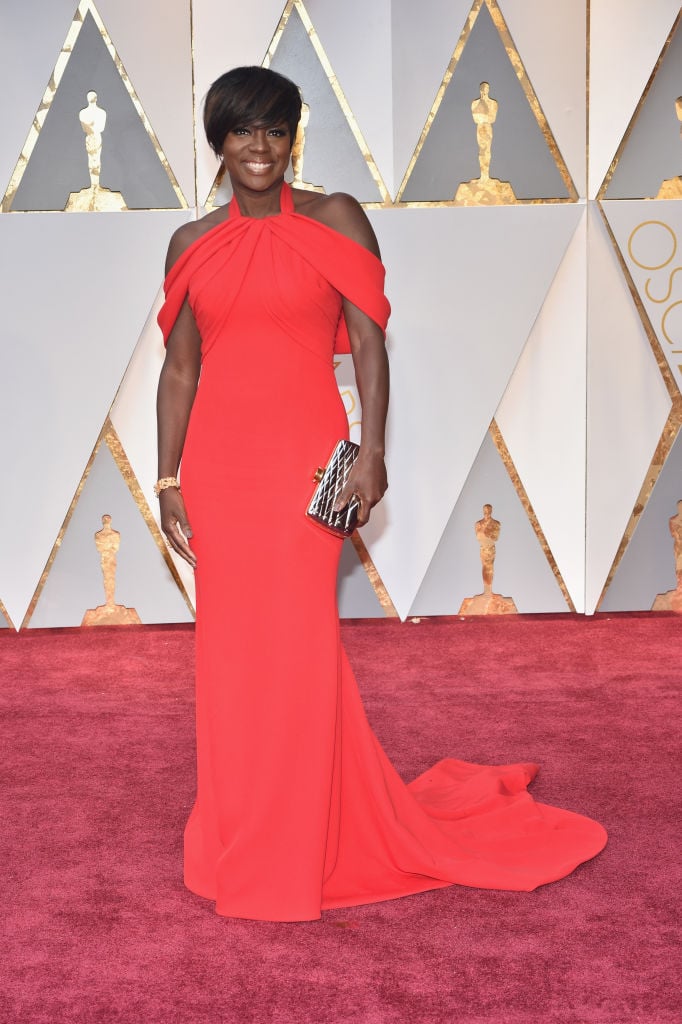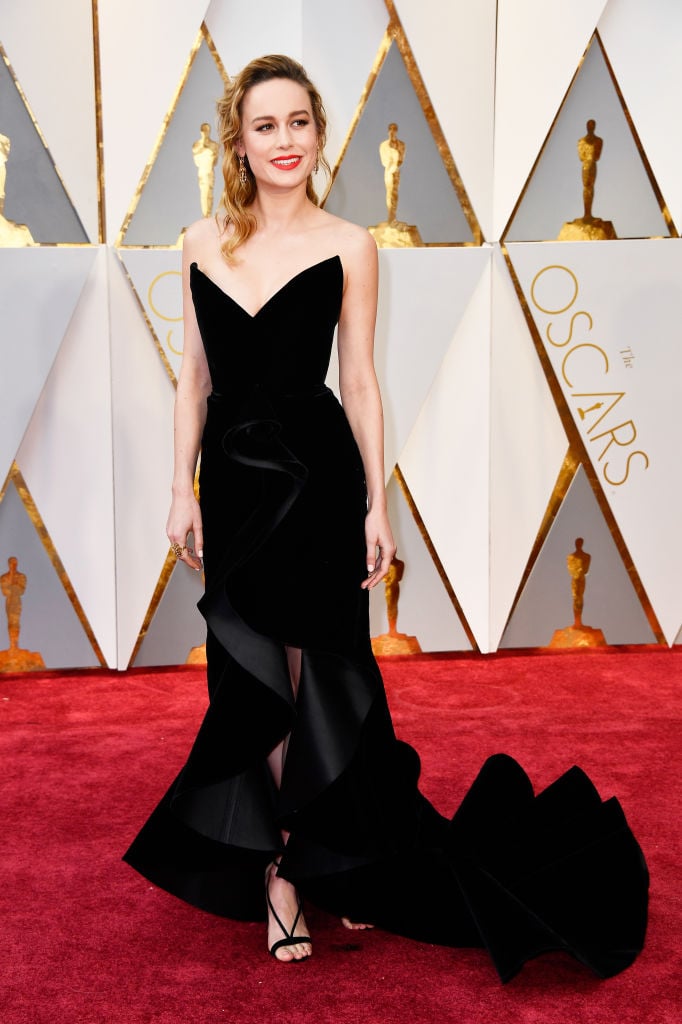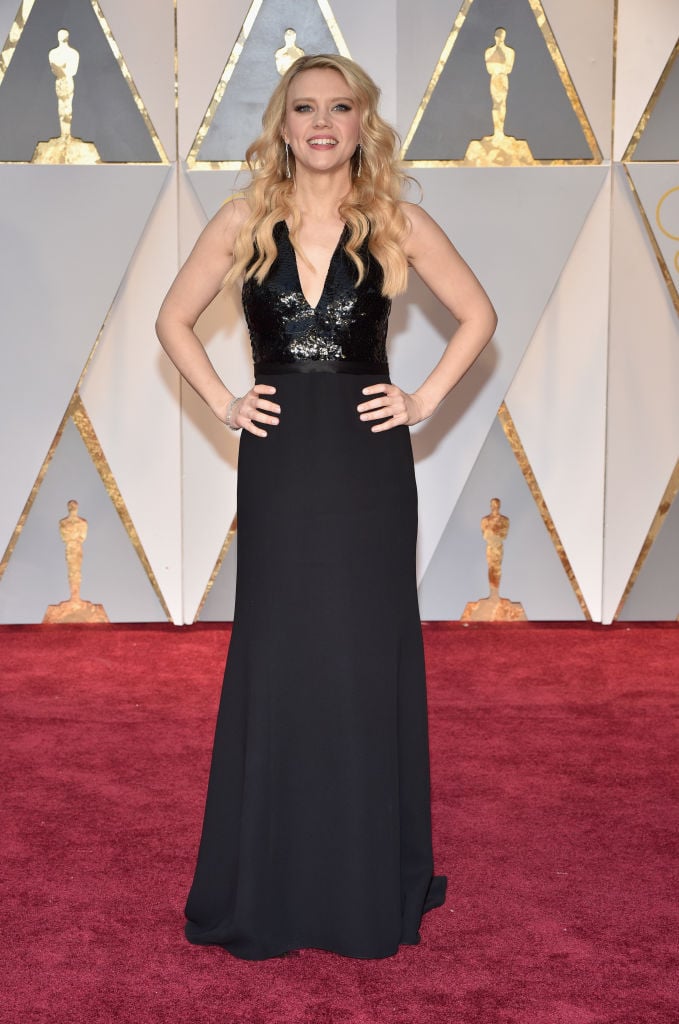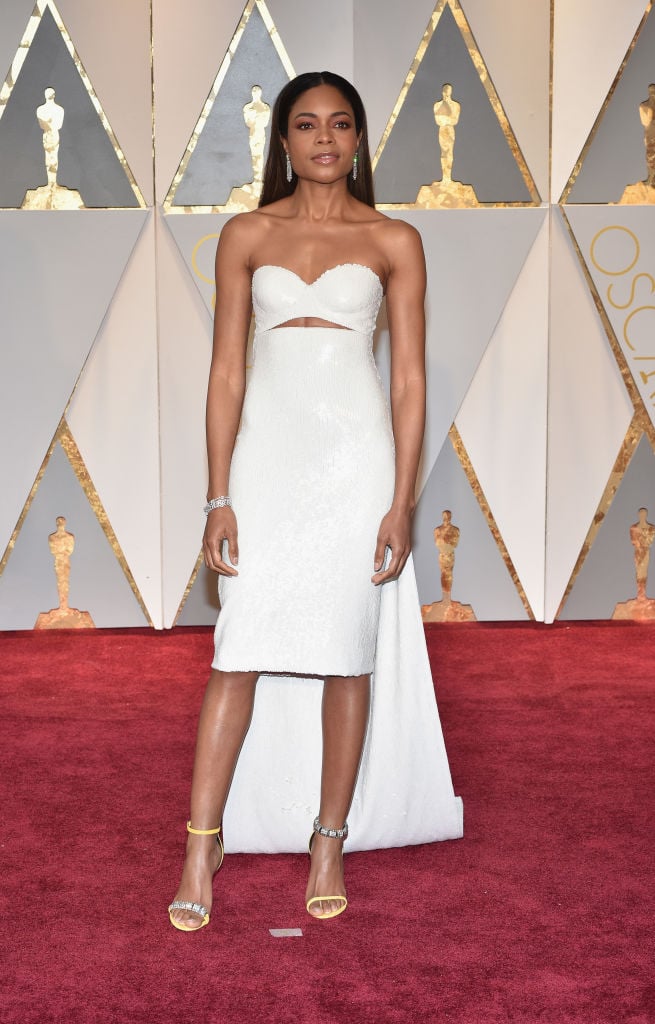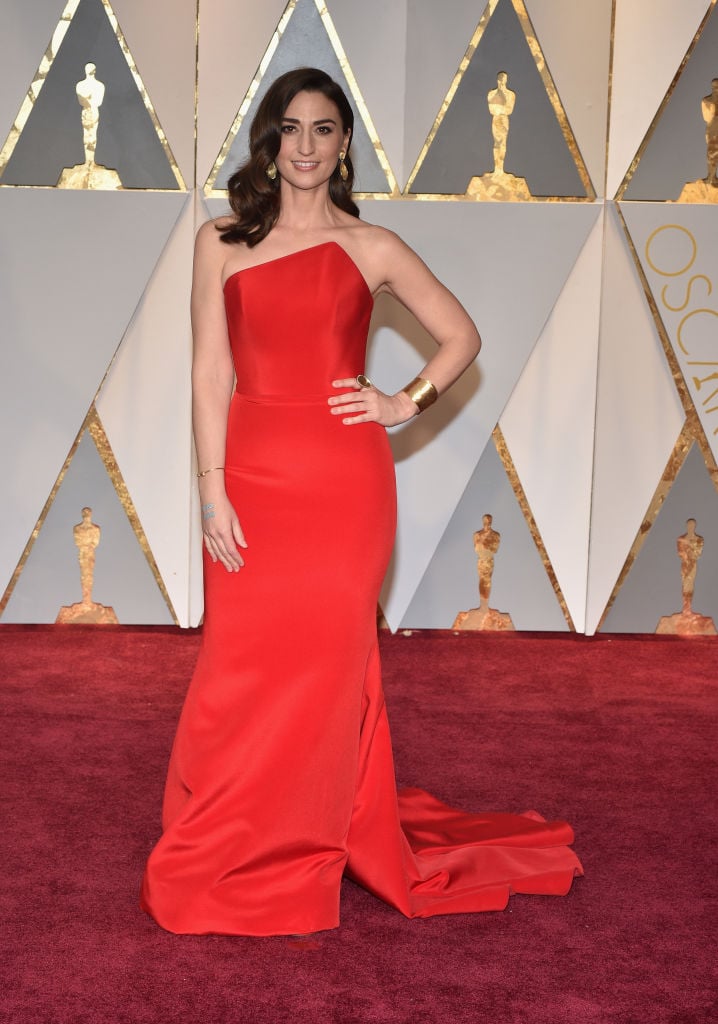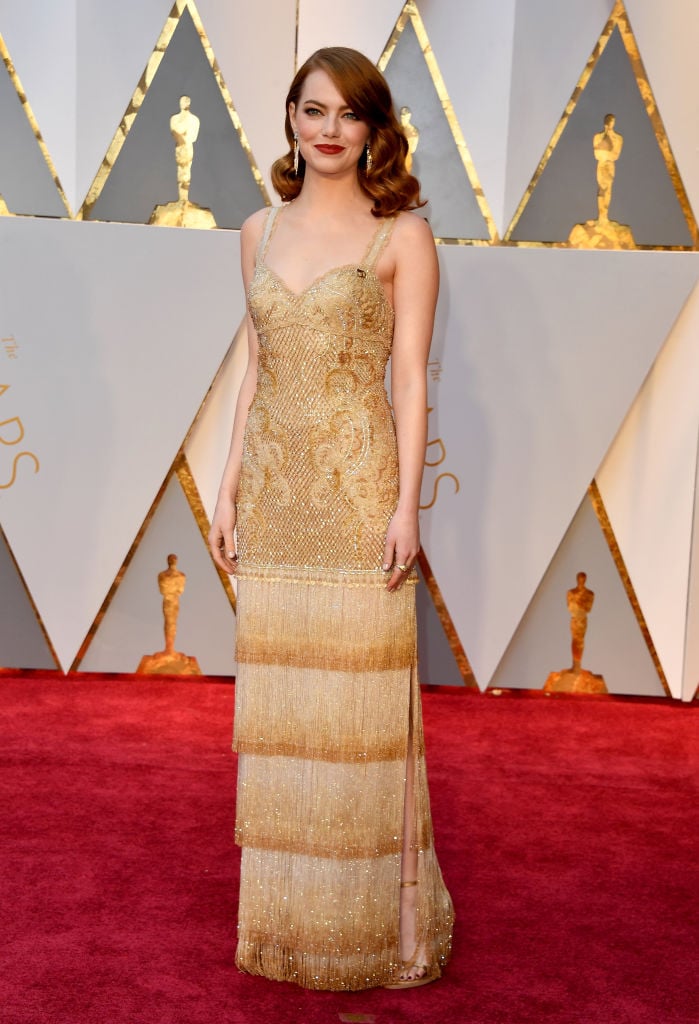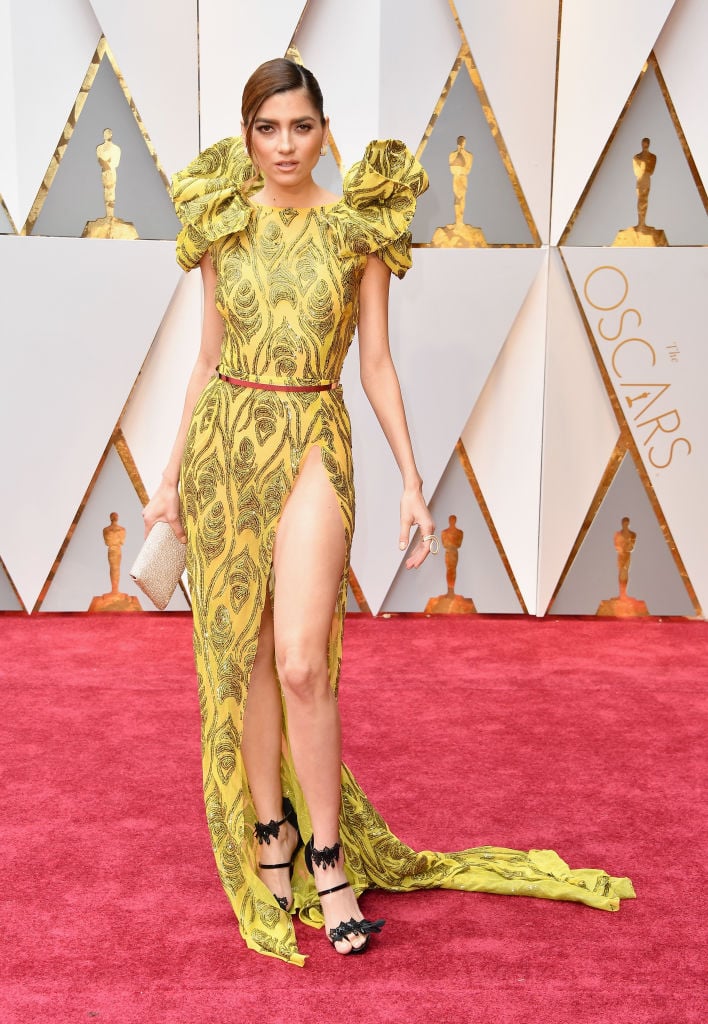 This year's film awards were overwhelmingly filled with stories of oppression and prejudice. They're the stories that need to be told because they ring so terrifyingly true to what we're seeing on the news.
And while it's a hot topic of debate at the moment, the acceptance speech has a long history of being a platform for actors to make a political calls to action since the 1970s, when Marlon Brando sent a Native American activist Sacheen Littlefeather to refuse his Oscar for Best Actor in The Godfather; a statement against the stereotypical portrayal of Native Americans in film and television.
Richard Gere followed in 1993 talking about Tibet; Michael Moore talking about the Iraq War in 2002 then same-sex marriage in 2008 following Milk's winl women's rights and civil rights in 2015 and racism and the environment last year.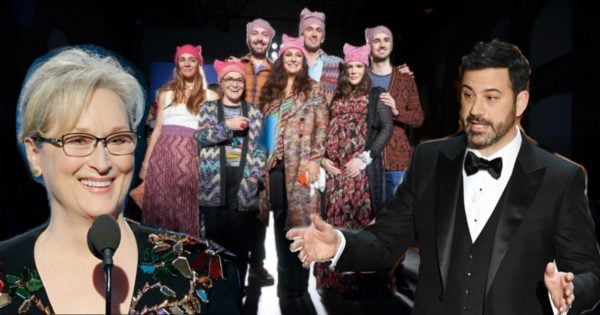 Image: Getty/Instagram @missoni
In 2017, so many of them are still frighteningly topical.
It's this fear that perhaps made La La Land so successful. Its colourful wardrobe, dreamy storyline and catchy songs made it the right film at the right time to offer a much needed escape.
But while we can indulge in that for an hour or so, we also need the Hidden Figures, the Moonlight and Loving. The in-your-face slogan t-shirts that are frank and outspoken, reassure and revolutionise, that leave no doubt that we're angry and we won't just take the injustice, alienation and mistreatment lying down.
We've gone too far to bury our heads in the sand and "escape". Right now, we need pop culture to open our eyes, not cover them.
For more from Brittany Stewart, follow her on Facebook.