Imagine that you're watching your child in class.
Imagine that your child is being denied the opportunity to be who he or she is; denied the chance to participate in a certain playground activity. Imagine if, growing aware of the kerfuffle, your child's teacher decides to intervene – not by enforcing a fair set of inclusive rules, but by holding a popular vote among your child's classmates.
Some children are nice and vocally supportive of your child. But others are bullies. As a parent, how does it feel to watch your child be subjected to such unproductive, unmoderated discussion? To have their sense of value dependent on the results of an old-fashioned schoolyard pick?
I'm guessing your maternal instincts are kicking into overdrive, that you'd give anything to intervene. But you can't.
All you can do is watch.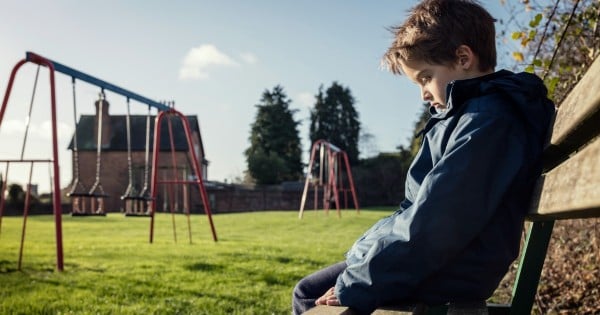 Attending the Marriage Equality march in Sydney last weekend, my mother and I came face-to-face with a small-but-vocal group of bullies. You know, the grown-up kind.
Truth be told, they were the closest to an Aussie version of the Westboro Baptist Church I've ever encountered, chanting slurs through their megaphones and carrying signs that labeled homosexuals as pedophiles and the Safe Schools program as abusive child grooming.
Now, such hateful displays would normally be ignored by my superhero mother ("you can't argue with stupid"), but, perhaps in a testament to the emotional stakes of this weekend's election, on this occasion she wasn't having a bloody bar of it.