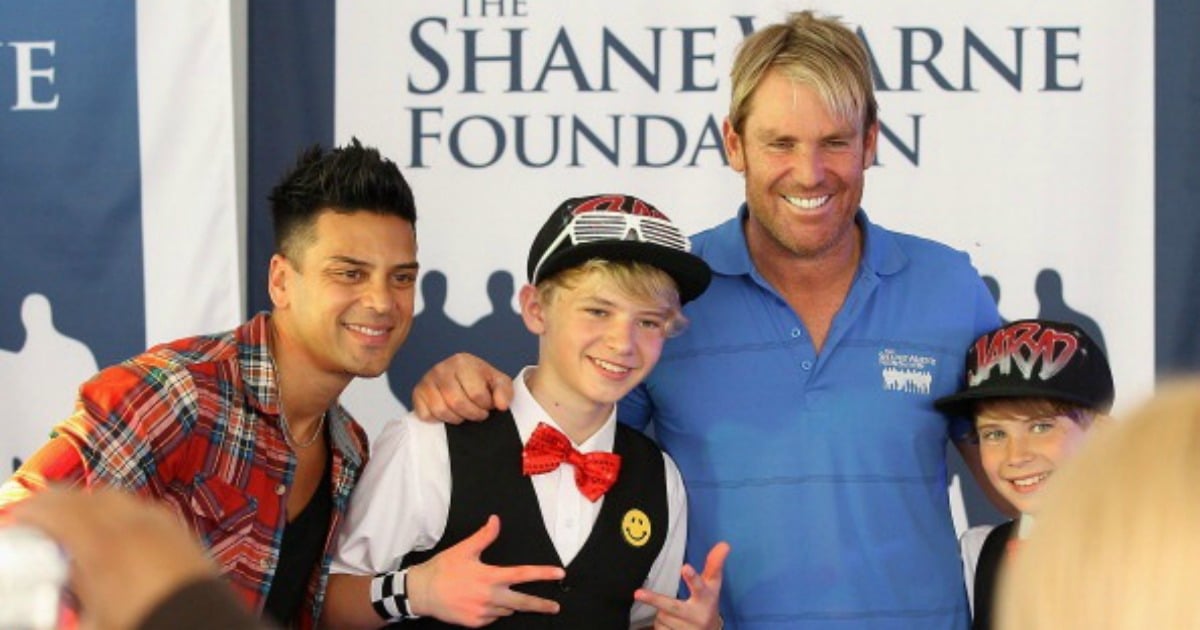 We've rounded up all the latest stories from Australia and around the world – so you don't have to go searching.
1. Audit of The Shane Warne Foundation finds financial inconsistencies.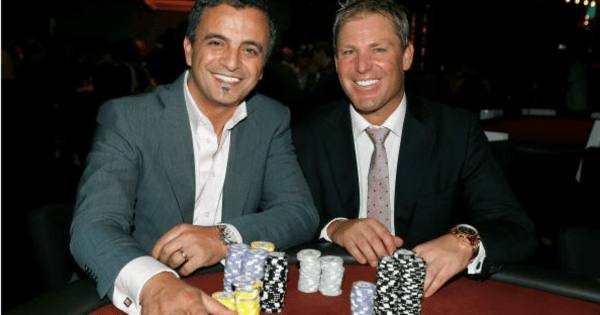 The results of the audit of The Shane Warne Foundation have been released.
It was determined that the charity has not met requirements relating to the lodgement of cash donations.
Late last year, Consumer Affairs Victoria ordered an audit of The Shane Warne Foundation. This came after financial impropriety was discovered in its books.
Due to the inconsistencies in book keeping, the audit found that "fraud, error and non-compliance" may have occurred but cannot be confirmed.
Accounting firm KPMG conducted the investigation, and in their two page report delivered on Friday, determined that "a significant source of fundraising revenue" had been cash donations.
Shane Warne Foundation unable to explain what happened to cash donations https://t.co/Za2h5PnUh6 via @theage

— Chris Vedelago (@chrisvedelago) March 11, 2016
The charity opened in 2004, and sought to "enrich the lives of seriously ill and under privileged children and teenagers in Australia." In January of this year, the foundation announced that it would be closing after accusations that funds had been mismanaged.
This comes after Warne was probed by Waleed Aly on The Project, and later tweeted "Disappoints me some journo's think in an interview being a dick is cool."
Disappoints me some journo's think in an interview being a dick is cool. Tip, if u want people back don't be inappropriate, arrogant or smug — Shane Warne (@ShaneWarne) March 10, 2016
Warne is yet to comment on the findings of the audit.
2. Jessica Alba's company 'Honest Company Inc' is not so honest after all. 
'Honest Company Inc', which markets itself on being more ecologically friendly than it's competitors, has been found to use sodium lauryl sulfate or SLS in it's laundry detergent. SLS is an ingredient the company has stringently pledged to avoid.
Established less than four years ago, the Honest Company inc now has a $1.7 billion valuation.
Not so honest? SLS allegedly found in Jessica Alba's Honest Company detergent https://t.co/jyszaMsqn7 pic.twitter.com/otdjGoO9fn

— TreeHugger.com (@TreeHugger) March 11, 2016
Co-founder Jessica Alba sought to offer products that are safer, and contain less harsh chemicals than other brands. Specifically, the company warns against the dangers of SLS, which they say irritates the skin. However, in tests commissioned by The Wall Street Journal, it was discovered that Honest Company products contain "a significant amount of sodium lauryl sulfate." The findings have been strongly disputed by the Honest Company themselves, as they claim their own testing proved that no SLS was used in products. 3. In Los Angeles, a dad has left his baby in the car during his visit at a strip club.  A 9-month-old baby girl was found in a car outside a strip club earlier this week. Passers-by heard the cries of a baby, and then spotted the infant in the back of an empty car. They immediately called 911, and while police were on their way, the father exited the strip joint and attempted to take the baby back. The pair that found the baby refused. According to NBC Southern California, a witness remarked "He basically was not thinking, is what he said." He continued "I thought it was unbelievable. I could not believe a father would put his child in that type of danger". The father was arrested on account of felony child endangerment. His baby was rushed to hospital and found to have experienced mild dehydration.
4. Six women out on a hen's night in Sydney have been attacked by a man. 
Police search for man who attacked six women, knocking two unconscious, on a hen's night in Sydney's CBD pic.twitter.com/mRHnqMwWcz — ABC News Sydney (@abcnewsSydney) March 11, 2016
Police are currently searching for the man responsible for an attack on six women in Sydney last night.
The group of women, who were out celebrating a hen's night, were confronted by the man outside Hungry Jack's on George Street.
A witness has said that the man punched two of the women, with "one knocked out completely" and the other victim regaining consciousness. He explained "the friend was in a bad condition. She was shaking and was hit about five or six times, and they were both knocked out."
Staff at the Hungry Jack's, outside Wynyard Station, attempted to perform a citizen's arrest but were unsuccessful.
A 69-year-old man who intervened and attempted to protect the women was additionally assaulted. He sustained facial swelling.
Police are still searching for the man responsible for the assault.
5. Missing Gold Coast boy has been found eating pizza with neighbours. 
A seven-year-old boy was reported missing on Thursday at 4pm, after he left his Southport home.
He (Koby) walked approximately 1km from his home before seeing a school friend. Detective Superintendent Dave Hutchinson told The Daily Mail "…he recognised one of the children as someone he goes to school with and subsequently started playing with them."
"Come dark, the parents of the house suggested he should go home. He has indicated that he lived nearby with his grandmother and it would be OK to stay."
The family, however, insisted that he ask his parents permission to stay over.
Hutchinson explains that "He left and returned a short time later and said 'yep it's fine, I can stay'."
It would seem that little Koby might have told a white lie. He sat enjoying pizza with his neighbours, while police and SES volunteers frantically searched for him. An public appeal was officially issued at 7pm, probably the precise time that Koby was tucking into his third piece of pizza.
He slept as the investigation continued.
Detective Hutchinson, although conceding that the situation is rather unusual, is relieved that Koby is safe.