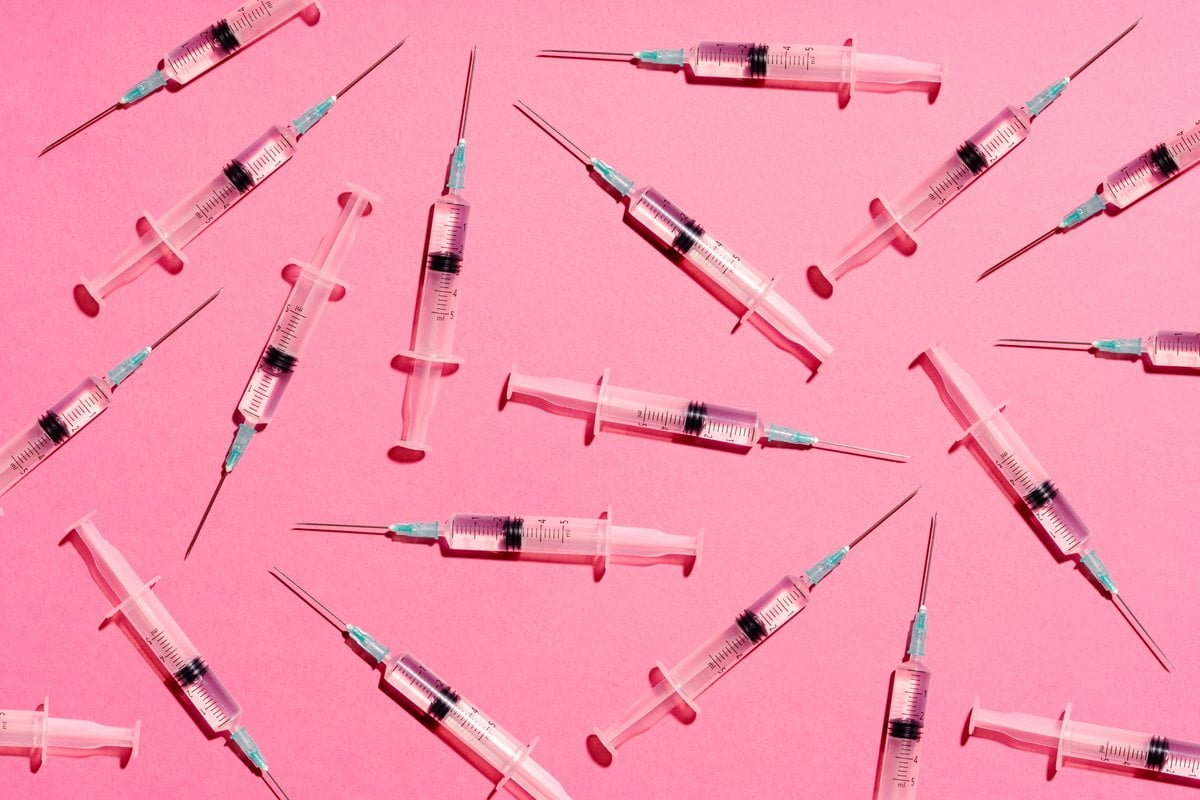 The public debate around weight-loss drugs has never been louder than it is right now.
Initially created to help control blood sugar levels in patients such as those with type 2 diabetes, the rise of 'off-label' usage – such as those who use the drugs for weight loss rather than their intended original purpose – is being blamed for a shortage in their availability.
The Therapeutic Goods Association (TGA) has advised that supply for the rest of 2023 and 2024 will be limited, stating that supplies should be conserved for patients with type 2 diabetes who are stabilised on the drug.
The topic has proven polarising: some have praised the injectable drugs, while others are warning against their use, and recent headlines have suggested they can even be deadly.
From supply to side effects, below are the answers to all the questions you might have about these weight-loss drugs amid their shortage.
Listen: Mamamia's daily news podcast The Quicky. Post continues below audio.
What does 'off-label' use mean?
Patients with type 2 diabetes may be prescribed these medications through the pharmaceutical benefits scheme (PBS), which means the government will provide a rebate. This drastically subsidises the cost of the prescriptions.
However, off-label usage refers to anyone being prescribed the medication for other reasons, including weight loss. These prescriptions are not covered by the PBS, and patients will foot the full cost.
"It's not got across the line in Australia as far as being used for that purpose, or economically viable for the country for that purpose," Dr McKay told The Quicky.