Selena Gomez, 23, is the latest celebrity who has been given the task to entertain The Late Late Show host James Corden on his way to work.
They've only just started their trip when Gomez decides Corden should mix things up. By that she means head to an amusement park and continue the karaoke on the roller coaster. Now if singing and waving your arms while you plummet down a roller coaster isn't talent, then I don't know what is.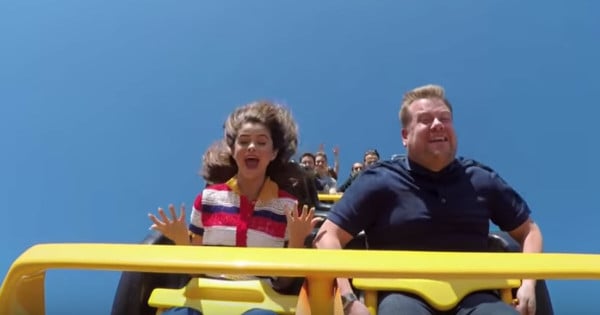 Selena Gomez and James Corden on a roller coaster. Singing. As you do. Image: YouTube
What do you do after that? Take a ginger shot of course (apparently something Gomez does every morning).
If you are thinking of taking up the habit (apparently good for "killing everything inside, all the bad things") then don't look at Corden's face when he is done, "it's burning".
To combat any health benefits, Corden and Gomez pop into their local Maccas drive thru.
The drive thru staff are close to having a heart attack when they realise it is Gomez in the car... no one cares (or knows) who Corden is (not happy).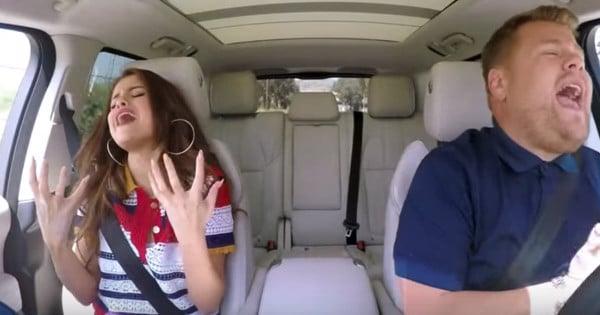 Selena Gomez is the latest celebrity to entertain James Corden on the way to work. Image: YouTube
The video has been viewed on YouTube more than three million times since it was posted 48 hours ago.
The best bit, though, is when they karaoke to Tay Tay's Shake it off.