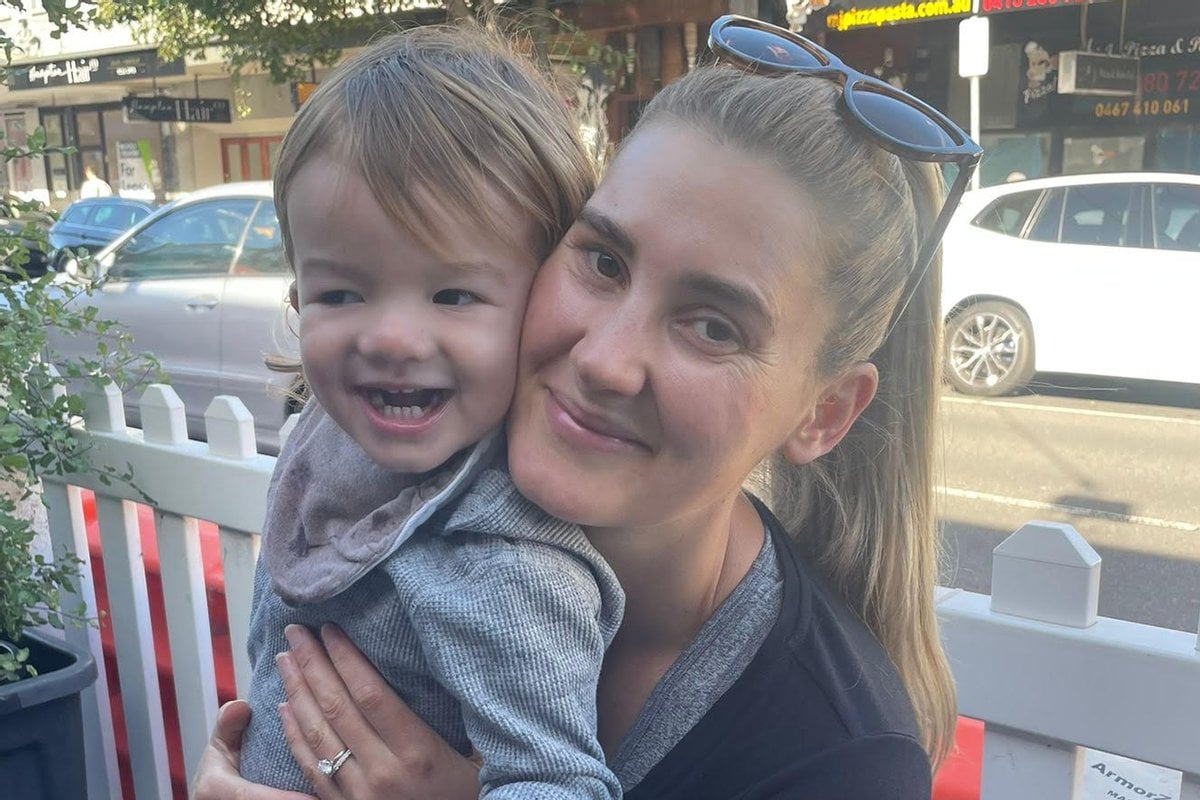 "What a gorgeous little boy! Must be time to go again soon?"
I paused, briefly processing the intimacy of such a question coming from someone I'd spoken with for just three short minutes. I'd chatted with the check-out clerk casually in between unpacking groceries onto the belt, and then replacing the ones my toddler had thrown back into the trolly. So far, we'd covered our shared despondence over the end of summer, our appreciation of the upcoming winter fashion, and how long she had left on her shift - 3 hours, 15 mins, but who was counting.
After leaving the question floating in the air for an uncomfortable amount of time, I gave her an awkward smile, making a mental note to use self-check-out in the future.
Watch: Superwoman is dead. Post continues below.
My kiddo's almost two, and as he moves further from babyhood and closer to becoming a little person, I've been confronted with this question more and more. Sometimes from a well-meaning stranger, other times a genuinely curious friend, and I can understand why it may seem like a perfectly reasonable one to anyone who hasn't 'been through it' so to speak, when it comes to the process of childbearing.
And that's just it I think, that's the issue - you just don't know.
There's no way of knowing what the recipient of such a seemingly innocuous question has been through.
Just this week, Bindi Irwin opened up about her decade-long battle with endometriosis, imploring, "Please be gentle and pause before asking me (or any woman) when we'll be having more children." And hers is only one example of the many reasons why hearing those words can be such a knife in the heart for many of us.