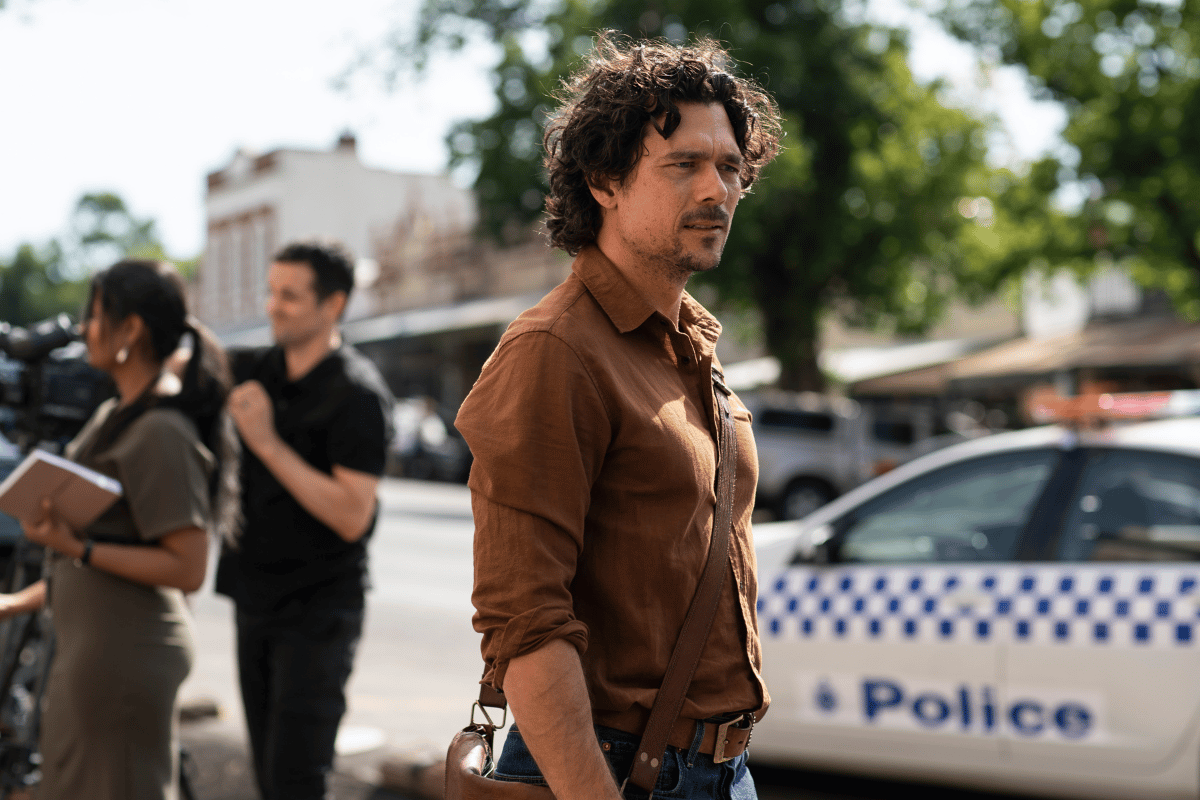 There's a good reason why Scrublands was one of the most anticipated new Australian shows of the year.
Readers will recognise the name of the new series, which premieres this week, from the award-winning novel by Chris Hammer, which so many adored, myself included.
So when Mamamia was offered the chance to visit the set of Scrublands, which has been brought to life on screen as a Stan Original Series - our answer was an immediate yes.
Back in March I was whisked away to Riversend, a fictionalised isolated and struggling country town in rural Victoria, where this captivating crime drama takes place. While there, I spoke to the actors and producers themselves about what it was really like to bring this beloved Australian mystery to life.
The story kicks off when a young priest named Byron Swift (played by Jay Ryan), who had been known throughout the community as a charismatic and dedicated man, calmly opens fire on his congregation.
Take a look at the trailer for the Stan Original Series Scrublands. Post continues below.
In a devastating turn of events, he ends up killing five of his parishioners.
Things then fast-forward a year when investigative journalist Martin Scarsden (played by Luke Arnold) arrives in Riversend to research and write what he thinks will be a simple tribute story, to commemorate the anniversary of the murders and the families, who are still mourning the loss.