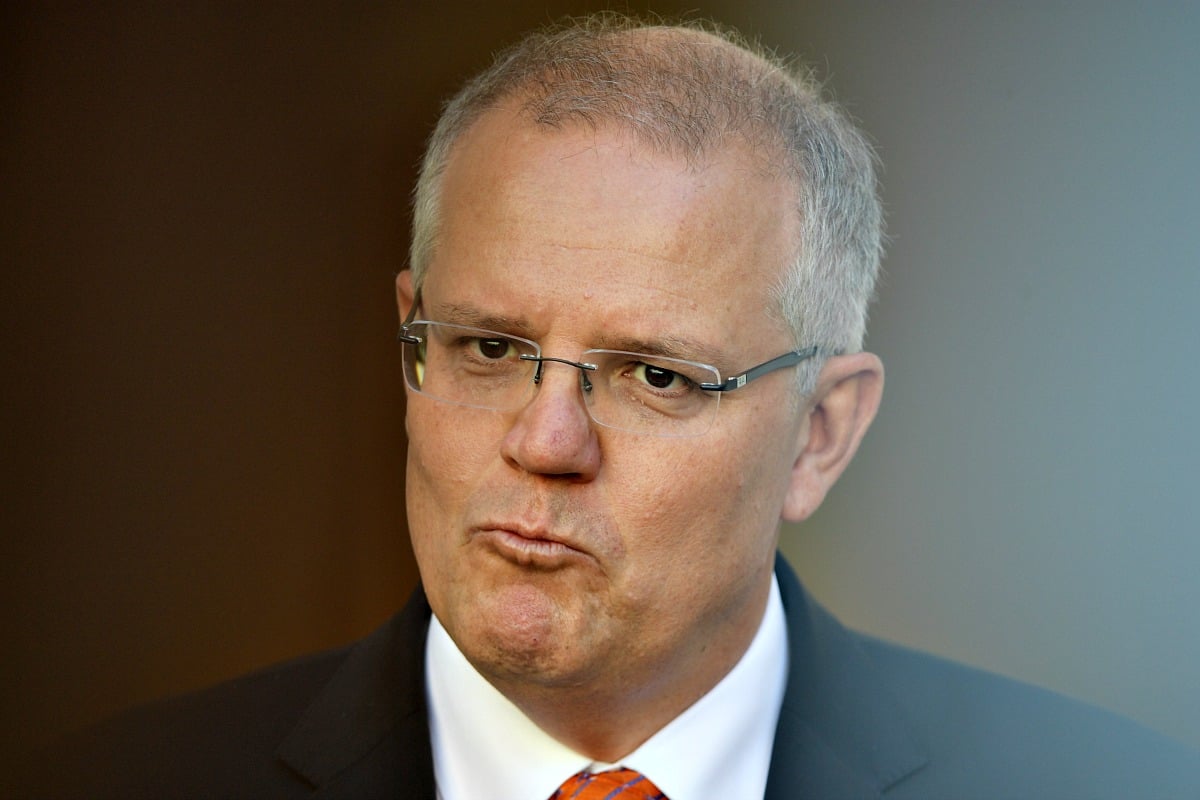 Prime Minister Scott Morrison wants us to promise something before we all go too far with this whole feminism thing. Basically, that: no men are harmed in the making of gender equality.
Delivering a speech at an International Women's Day 2019 breakfast in Perth this morning, an event that's designed to celebrate the social, economic, cultural and political achievements of women, our dear leader somehow managed to make it about the blokes.
"We want to see women rise," he told the Chamber of Minerals and Energy. "But we don't want to see women rise only on the basis of others doing worse."
LISTEN: Mamamia's daily podcast, The Quicky, asks: 'Does the Liberal party have a women problem?'

Prime Minister Morrison made the comments in the context of a recent statement made by Minister for Women Kelly O'Dwyer. During an address to The Press Club, the Liberal MP had rejected the idea that "girls doing well must mean that boys do badly".
"See, we're not about setting Australians against each other, trying to push some down to lift others up," Morrison added, according to attending media.
"That's not in our values. That is an absolutely Liberal value, that you don't push some people down to lift some people up. And that is true about gender equality, too."
Which is awkward. Considering that for, oh, let's say… always, the economic/political/social success of men has come at the direct expense of women's. But I guess we can't blame the bloke for wanting to keep the good times rolling. You know… like our eyes are doing right now.
But, benefit of the doubt for a moment: maybe Prime Minister Morrison just chose his words poorly? Maybe.
"We want everybody to do better," he continued, "and we want to see the rise of women in this country to be accelerated to ensure that their overall place is maintained."
Their-whatnow?!
Oh, Sir. No.
Labor MP Tanya Plibersek was among those clearly baffled by the Prime Minister's comments.
"Gender equality is good for both women and men," she tweeted. "It gives all of us more freedom and choice at work, at home, and in our relationships. Feminism is a fight for equality between men and women, what's so complicated about that?"