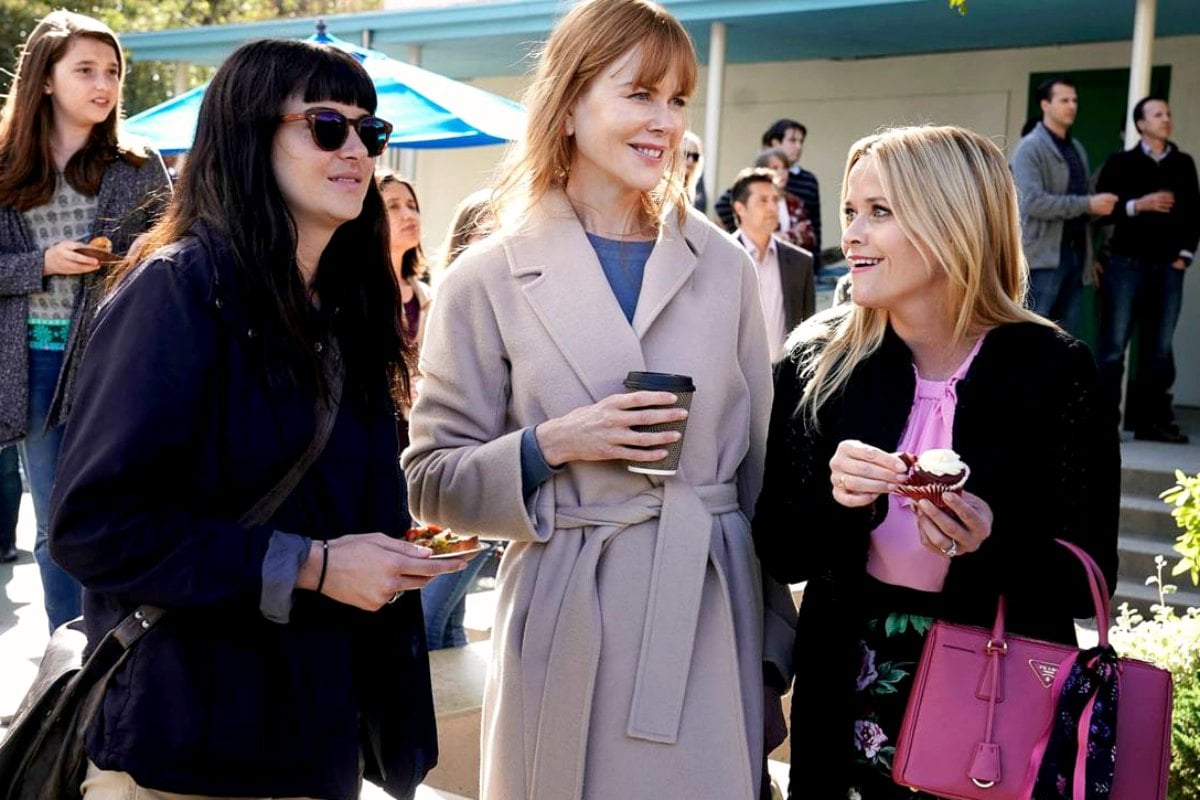 I can honestly say I've tried. I've tried hard, and I mean really, really hard.
But when it comes to primary school mums, I now know the reason so many parents dread or even avoid the school gate like the plague. My husband included.
This year my eldest started high school and not having to walk into the school physically to pick her up has been the BEST THING EVER. No parental contact has meant no drama. No drama has meant no stress or anxiety whatsoever with being a high schooler's mum. It's great.
The only problem is that I have two kids left in primary school and a total of 21 and a half terms to go.
Check out the trailer for Mamamia's new podcast, That's Incredible, the perfect podcast for parents and kids to listen to together. Post continues below.

Don't get me wrong, I have met some of the most beautiful, genuine and easy-going parents at the primary school gate over the years and I do have mums, dads and grandparents that I am happy to gasbag to every morning or afternoon. But that number has unfortunately reduced since my eldest started high school.
The parents with children still at the primary school are like me, and we constantly state how we barely know anyone anymore. The older our remaining kids at the school get, the more the parents seem to disappear.
It's almost like being the Kindy mum again, but even the new Kindy mums seem to have comfortably large cliques formed already. Or maybe that's because they're all just new to their friendships and still naïve to the next seven years of life at the primary school gate.
Obviously, I was just as naïve when I was a Kindy mum.
In reality, a lot of school gate friendships are not unlike being back at high school yourself. And if your high school experience was as crappy as mine at an all girls school, then you'll know exactly what I mean. Groups, cliques, fickle friendships, bitchiness and bullying.