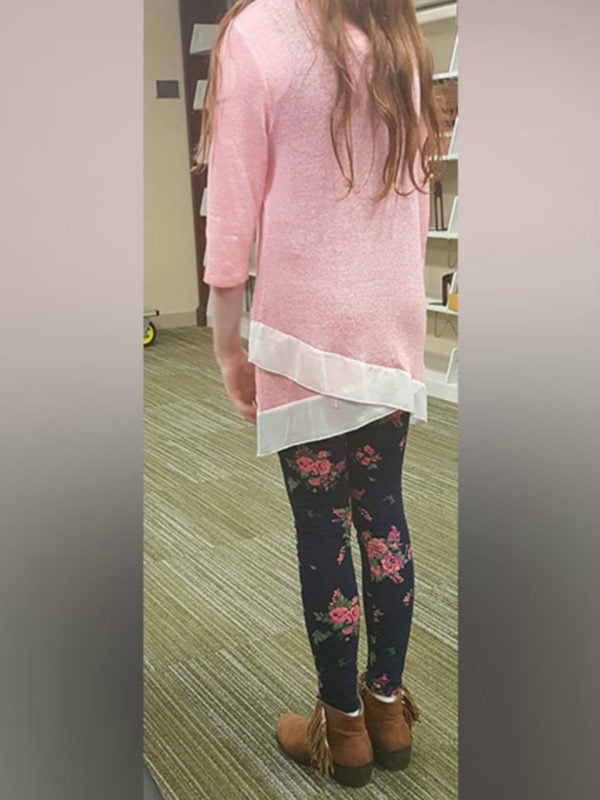 Starting at a new school is tough. Being singled out in front of your new classmates for a reason you don't understand makes it even tougher.
This is the situation Bella Jones found herself in, after her middle school in Lansey, Kansas decided the 11-year-old's leggings violated the school dress code.
The Year Six student was dismissed from her classroom and sent to the office, where she was forced to put on a pair of borrowed tracksuit bottoms and told she was not allowed to call her mother to bring her a change of clothes.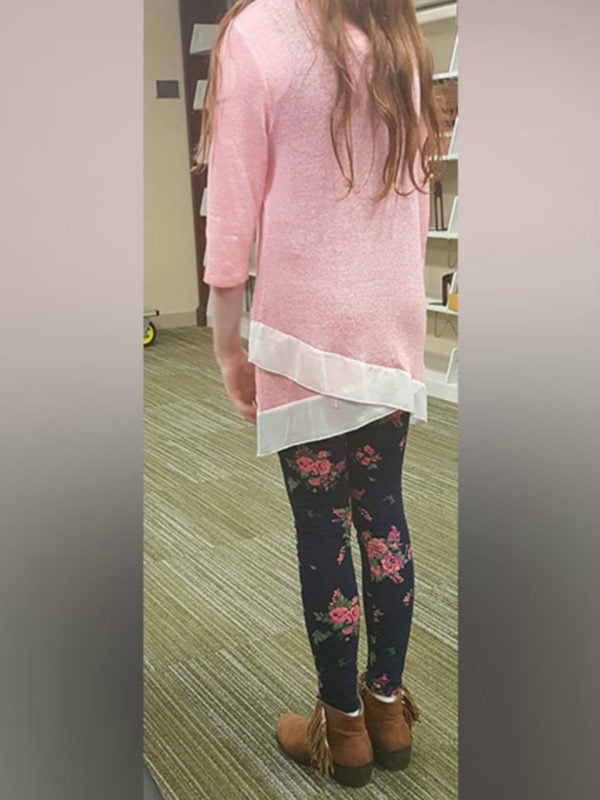 Image: Kimberly Jones/Fox4KC
After receiving a secret text from her daughter, Kimberly Jones took to Facebook in a since deleted post to complain about the incident.
"She texted me all upset sobbing that they told her not to call me and that she had to wear borrowed sweatpants all day. Their policy is that they are not allowed to change. She was begging to move because they embarrassed and harassed her," she wrote.
She stated that the outfit offered full coverage and Bella was even wearing a singlet underneath her jumper.