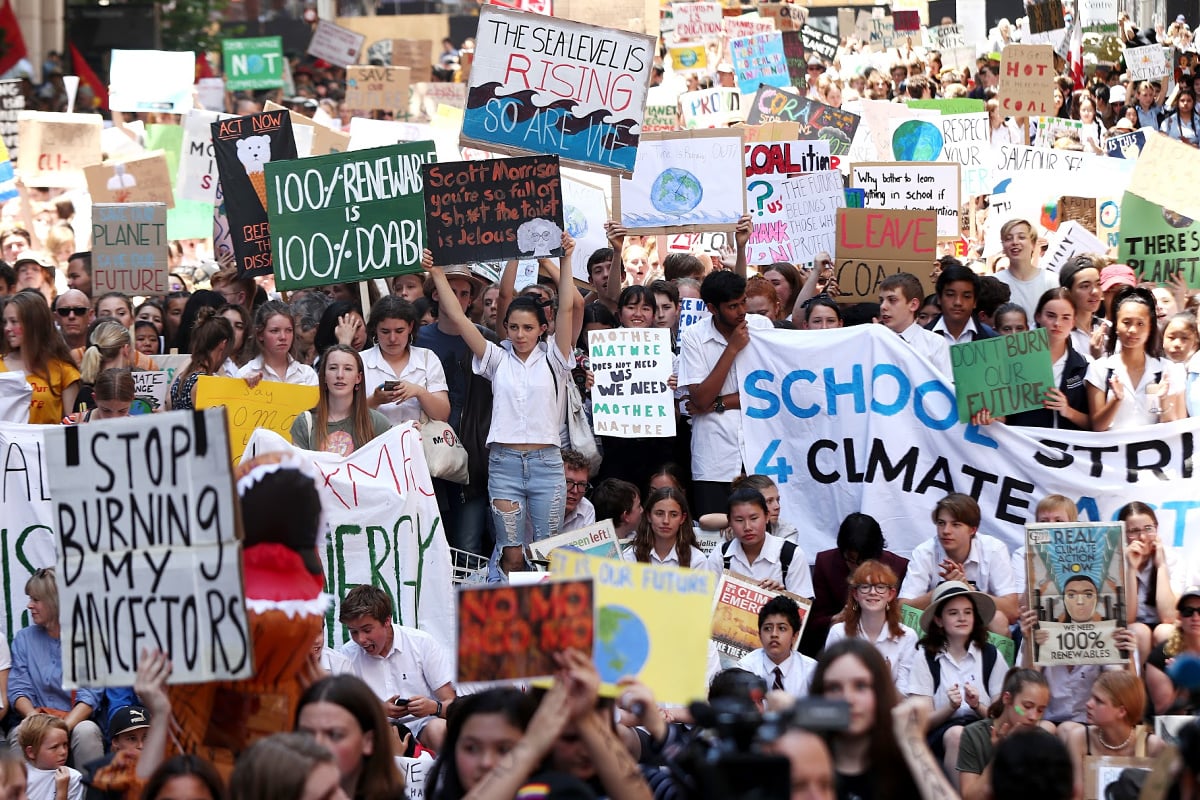 Australia's youth have turned out in large groups today, taking a few hours to protest the Australian Government's inaction on climate change.
These children, who will suffer the consequences of human-made global warming caused by the generations before them, are expressing their discontent with the Government's lack of climate change and environment policy.
"We do not support our schools being turned into parliaments," Prime Minister Scott Morrison said earlier this week. "What we want is more learning in schools and less activism in schools."
But following the United Nation's report on Climate Change, released last month on the seriously dire predictions about our planet's future, students around Australia decided to walk out of their classrooms and demanded action by the Government.
They turned up in their thousands, and chanted in unison: "ScoMo sucks".
Enjoy these powerful and inspirational images of these incredible kids doing amazing things for this country and, more importantly, for the planet.