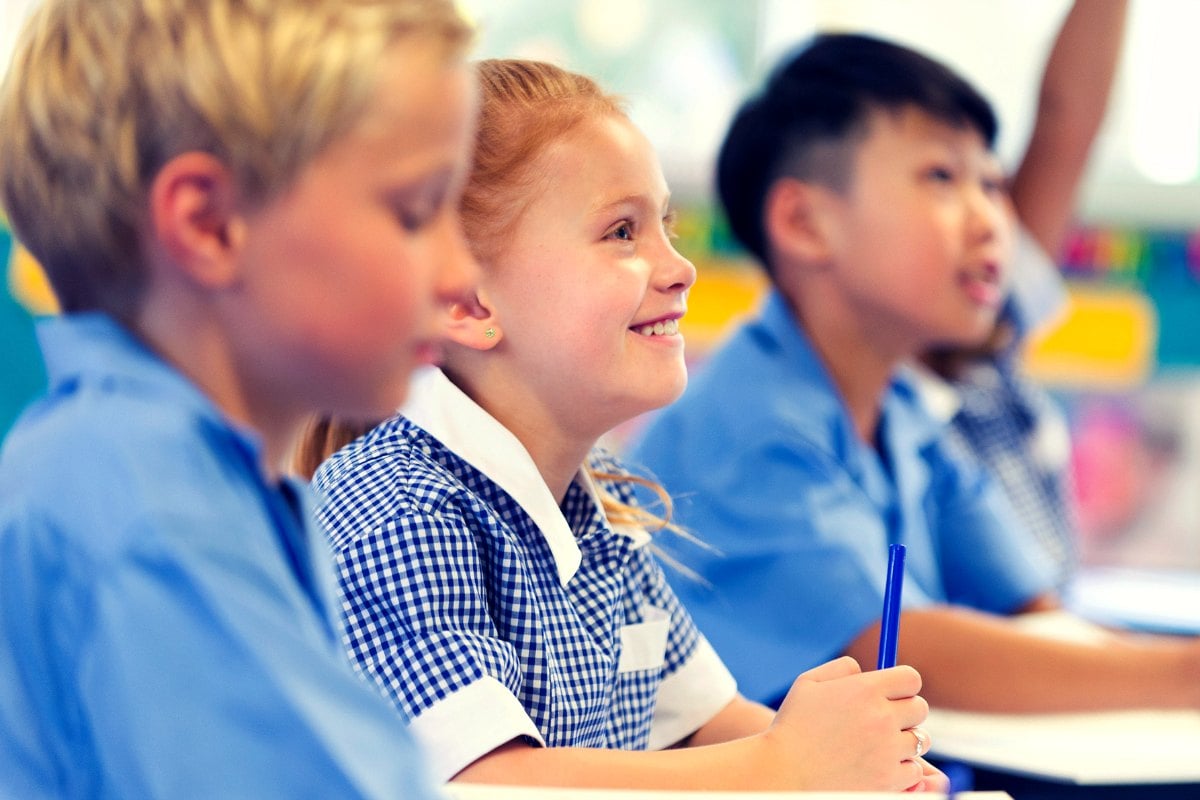 Class lists – who your child will be with, and the teacher they will have for the following year, are a popular topic of conversation at this time of the year, as term four is well and truly underway and these decisions are being made.
The decision of class allocation is usually made by the school; often the teachers and other staff who have taught your child this year, and the teachers from the following year level – who will teach them the next year – will decide your child's classmates and who will be their primary teacher.
For some kids (and some parents) this can be an anxiety fuelled process. The idea of change can make many children feel uncomfortable, the knowledge that they will not have their best friends and the teacher they have grown familiar with can create a sense of insecurity, worry, or anxiety. For some parents, the loss of control about the environment their child will spend the majority of their time in can also create the same feelings within them, especially if they have strong feelings about their potential teacher or classmates.
So, the question is, as a parent do you interfere with the usual process of class selection? Do you request a particular teacher or other students for your child to be with (or not to be with) the following year?
Dr Judith Locke, a clinical psychologist, former teacher and author of parenting book, The Bonsai Child, says a firm no. Class placements should be made by the school and not influenced by parents.
"There is an emphasis on making children happy, where immediate feelings are prioritised over long time gain," Dr Locke says.
She argues that parents will often try and solve a child's worry about change by stepping in and asking for a 'solution' to the issue, in this case by requesting their child be put in the class with a particular person or with a specific teacher. She says though that this isn't the solution to the problem, because it's the feeling of worry or anxiety about change that is the real problem. This is what needs to be looked at and worked on in its own right; requesting particular people or conditions will not help solve the real issue, she argues.
Dr Locke actually believes trying to make kids happy, by controlling particular situations or environments like school classes, can actually do more harm than good.
"When parents constantly make things immediately better, by allowing their child to get out of situations they are a little unsure of, then the child will start to believe they truly can't cope with challenge, because their parent's actions reinforce this belief. Inadvertently, over time, the child's anxiety, bossiness, or poor behaviour will increase," she says.
"Don't cater to everything [children] want. You can't dictate terms forever, you need to look deeper," Dr Locke says.
There are two types of parents when it comes to school shopping. Which one are you?