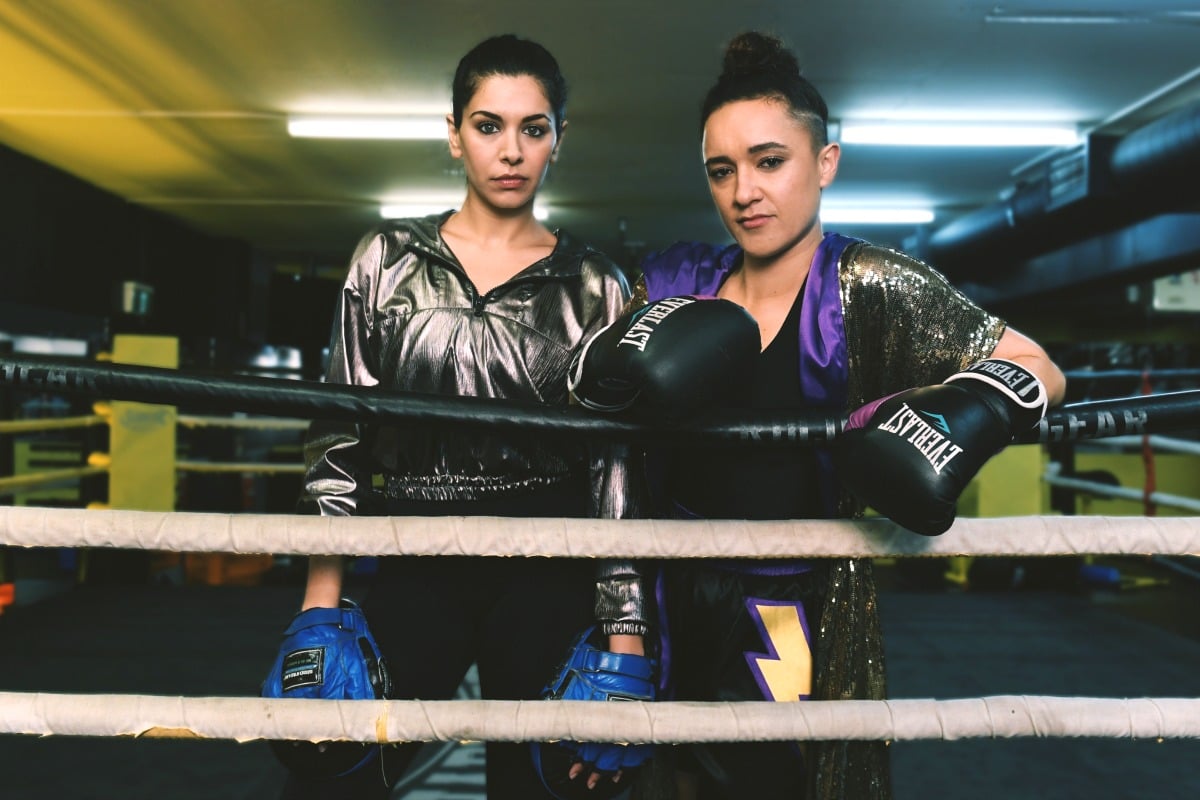 It's rare that a TV show is able to deliver a knock-out punch both in front of the camera and behind-the-scenes, but that's exactly what new SBS series On the Ropes has been able to achieve.
Not only do the storylines in the series feature a diverse cast of well-written female characters, but the production team behind the series is also predominantly female-driven, two things that can often be a rarity in the world of Australian television.
On The Ropes explores the complexities and realities of life for a migrant family living in the western suburbs of Sydney, while also expertly delving into the deep-seated culture of misogyny that can be found in the sporting world.
We see this world through the eyes of Amirah (played by Nicole Chamoun, best known for her roles in Safe Harbour, Romper Stomper), a young woman who is desperate to walk her own path.
While working in her family's gym alongside her two brothers Amirah negotiates a professional debut match for her fighter Jess O'Connor (Keisha Castle-Hughes), despite the fact that her conservative family want her to concentrate on her university studies and stay away from the male focused world of boxing.
When her plan to become a professional trainer is discovered by her family, her father is furious that she has gone behind his back and threatens to cut her off.
For actress Nicole Chamoun, the plight of her character Amirah was one that she deeply related to while also representing the kind of person she aspires to be.
"Amirah is a young woman coming into her own, her dad is an ex-pro fighter and she has grown up in the world of boxing," Nicole told Mamamia. "She's grown up in the gym, this world is all she really knows. It's her passion, so she wants to follow in her dad's footsteps.
"But she's also been taught to believe that a woman's place is not in the boxing world, so she needs to find her hustle to succeed.
"Before I took this role I was not aware that there was a female boxing world or even a female boxing industry. It's a world where the women who are  involved in it are excited about it, but they are also equally frustrated, because they don't get the same kind of opportunities that their male counterparts do. So I think the audience for our show will be intrigued and engaged by that."