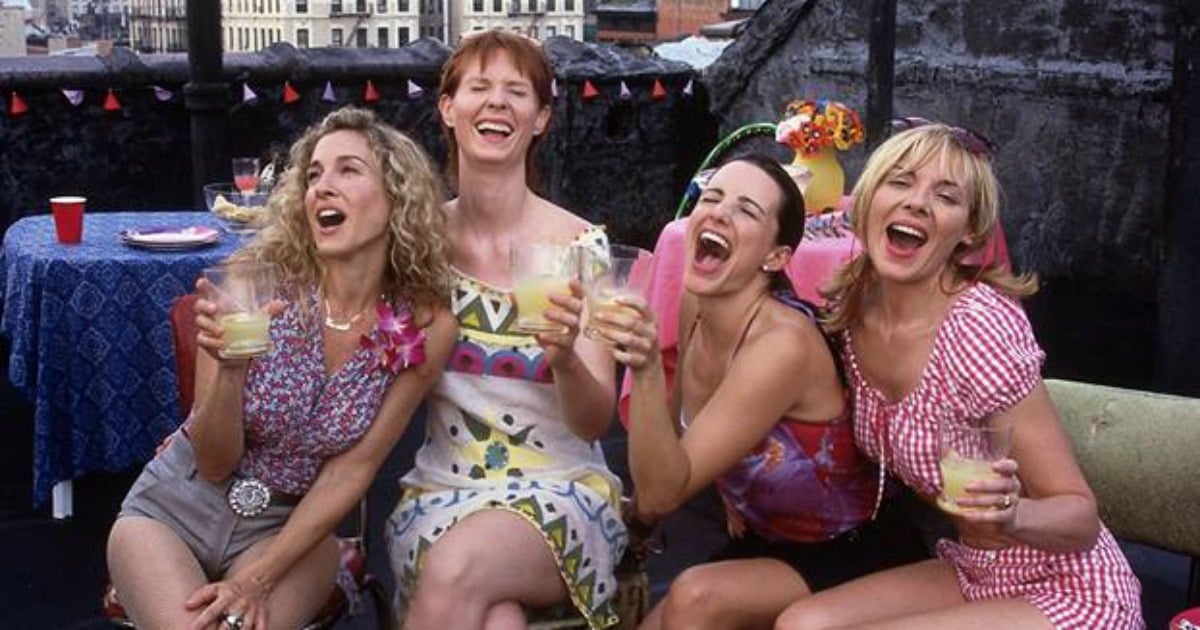 No matter what's going on in your life, relationship fails and successes, hard time at work or new friendships, there's one TV show that can relate to us – Sex and the City.
It's as if Carrie, Samantha, Charlotte and Miranda are living out our lives on screen, or they're getting into our minds.
And even the outlandish, insane drama and sexual conquests are somehow relatable. It's as if the show isn't JUST a TV show.
Well, it turns out there's a very good reason why we all relate to the four gal pals so well – every single sex and relationship related event (i.e. the whole show) was based on a real life events. Yep, every weird and wonderful thing to happen to the women ACTUALLY happened.