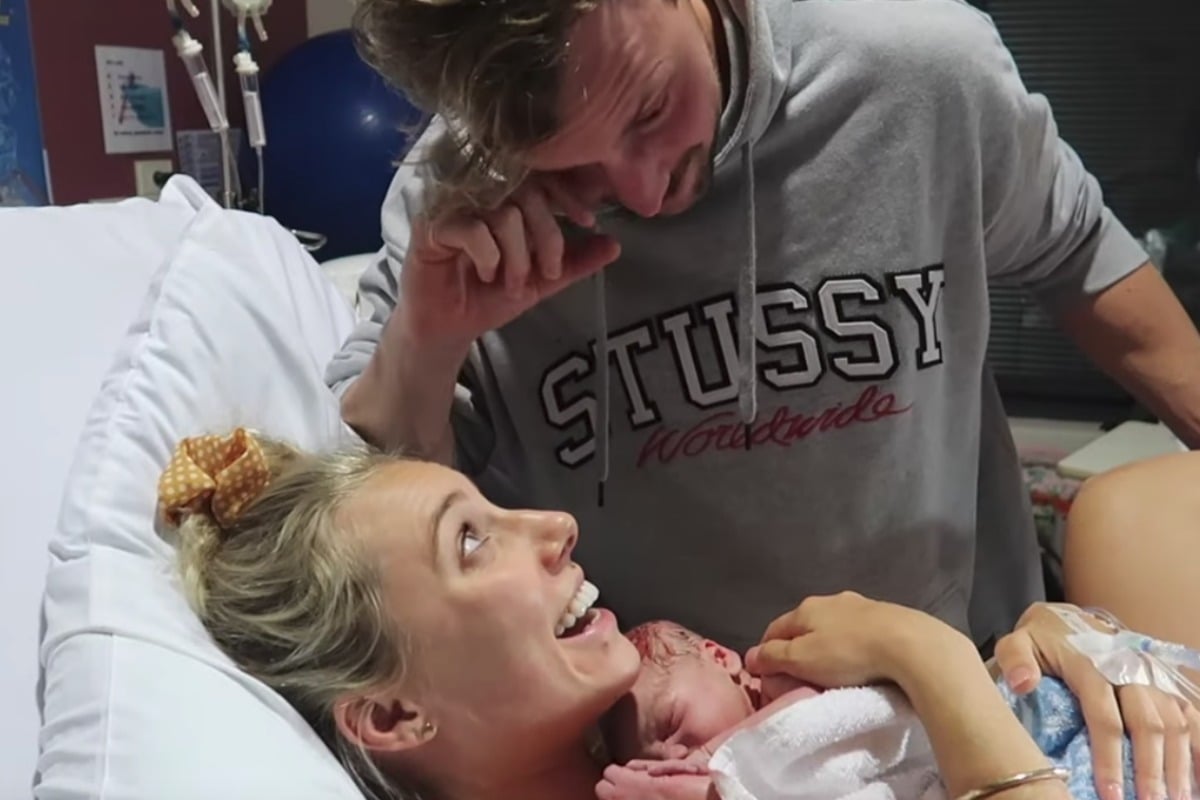 From the very first contraction to howling in excruciating pain in the shower – the birth video of fitness blogger Sarah Stevenson is being touted as one of the rawest and most emotional videos on the internet.
By more than one million viewers.
Stevenson, or Sarah's Day as she's known to her followers, filmed the birth of her son starting from Sunday, March 24 to delivery on Tuesday, March 26.
Five days later, she filmed a baby name reveal video, before sharing her son's name on Instagram; Fox Ocean Tilse.