Sarah Paulson has many children. Not the flesh and blood kind – she likens to the characters she plays on screen to her children. And that's the closest the American Horror Story actress says she'll come to motherhood.
In a cover feature interview with Town and Country, the 43-year-old said she's too "selfish" to have children and doesn't care who judges her for it.
"I don't want to be torn," she explained to interviewer Lesley Blume.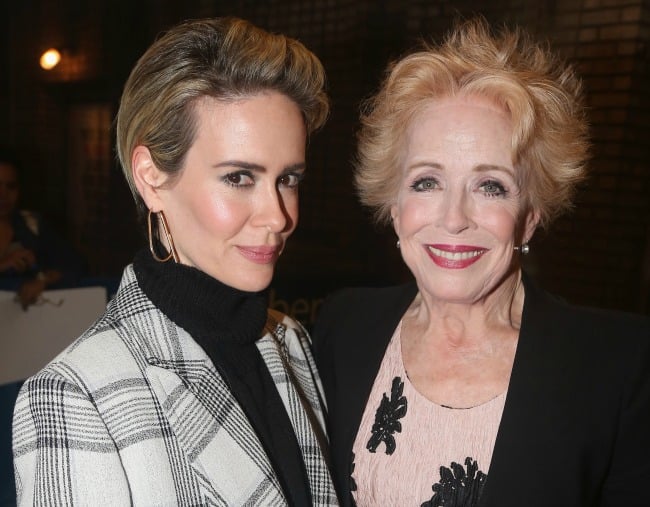 While many people chastise women by telling them one day they'll regret being childless, for Paulson, it's about a fear she would one day regret not being childless.
"I don't want to look at my child and say, 'You're the most extraordinary thing that ever happened to me, but also the death knell.'"
"It was hard for my mother to be everywhere, to come to the school play and make a living.
"I've always known what I wanted out of my professional life, and I didn't want to turn around and go, 'If I had only made the choice to just dedicate this time in my life to me.'
"It's selfish, but I think the word selfish gets a bad rap."
Listen: The Out Loud team discuss the women who never wanted to be mothers. (Post continues.)

Paulson also told the magazine that her pet dogs had also contributed to her decision to not have children. She said she'd become overly devoted to the greyhound-Chihuahua mixes Alice and Millie to the point where she got their initials tattooed on her arm and they became a distraction.
If she could become that attached to dogs, what would having children do to her ability to maintain autonomy?