American Horror Story actress Sarah Paulson, 42, has a wonderful bond with her actress and playwright girlfriend Holland Taylor, who is 32 years her senior.
But throughout the relationship's infancy in 2015, people warned Paulson about this 'unconventional' union and the effect dating a 74-year-old woman could have on the Emmy Award winner's career.
Speaking to The Edit, Paulson said she'd never worried about blending her professional and personal life until people told her to be "careful".
"Early on, when people found out I was with [Taylor], some said,  'I think you have to be careful, I'm afraid it's going to affect your career negatively,'" the personality said.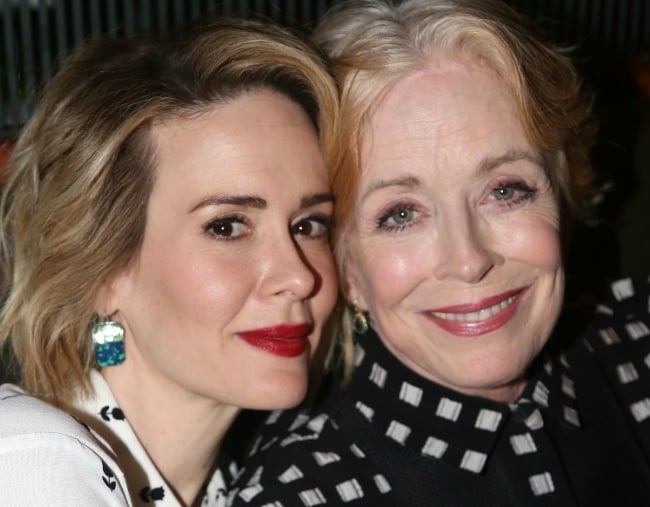 "I was like, 'what?' It never occurred to me at all."
The warnings stopped Paulson from going public with her relationship for some time.
Then, during her 2016 Emmy acceptance speech last year for her leading role in The People v O.J Simpson, Paulson decided to spontaneously announce her love for Taylor, saying "Holland Taylor, I love you", while she was up on stage.
"It occurred to me, 'Should I not?' And then I thought, 'Why would I not?'"
"The fact I'm having this thought is wrong. But I had a moment of societal concern; wondering if, maybe, people who didn't know that about me would be like, 'Wait what?' But then, you know I did it anyway."
Listen: Penny Wong speaks about same sex marriage. (Post continues after audio...)
Despite the age gap between the pair, Paulson says she wouldn't have it any other way.
"I'm with a much older person and people find that totally fascinating and odd, and, to me,
it's the least interesting thing about me, but I do feel unconventional. I am a woman of a certain age who chose not to have children and who has made my career my priority."
Paulson said she's going to keep living her life on her own terms.
"I am the captain of my own ship, and I've never looked to anyone else to validate that, or tell me it's okay."