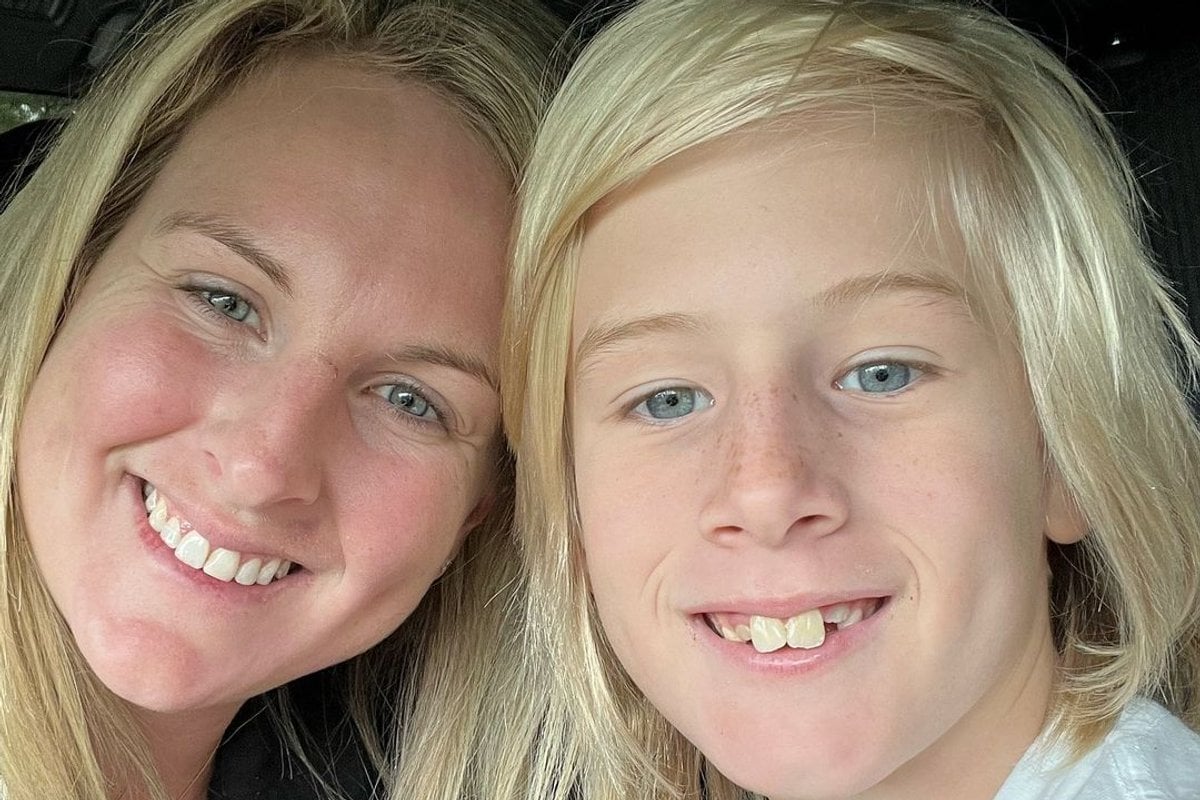 The other day my seven-year-old daughter strutted out of her room dressed and ready to head out. 
I'm not sure exactly what she was wearing, it was quite hard to identify specific items through the textures and (a very loud and very shiny) kaleidoscope of colour. 
I'm not proud to admit what came out of my mouth upon seeing her...
"Darlin', do you think that outfit might be a bit much?" 
However, I am incredibly proud to admit what came out of her mouth...
"Mum, I am a bit much."
Well played, darling. Well played.
Watch: How to improve your daughter's body image. Post continues after video. 
It's a strange fact of motherhood that the little people we are supposed to raise, actually raise us.  
They are our most profound teachers.   
In that moment, my teacher reminded me that we get to show up in this world exactly as we choose. Us grown ups, we forget that sometimes.  
I was reminded of this exchange between my daughter and I when I was scrolling through Facebook recently and saw a post by NSW mum and parenting influencer, Sarah Kearns, wife to Brad Kearns.
The title of the post read, "If supporting your son to be the truest form of himself is wrong, then I don't want to be right. Questions I always get and my answers." 
The post garnered thousands of likes and comments of support across Instagram and Facebook.  
The picture in the post is one of Sarah with her eight-year-old son, Knox. Beaming smiles on both of their faces.