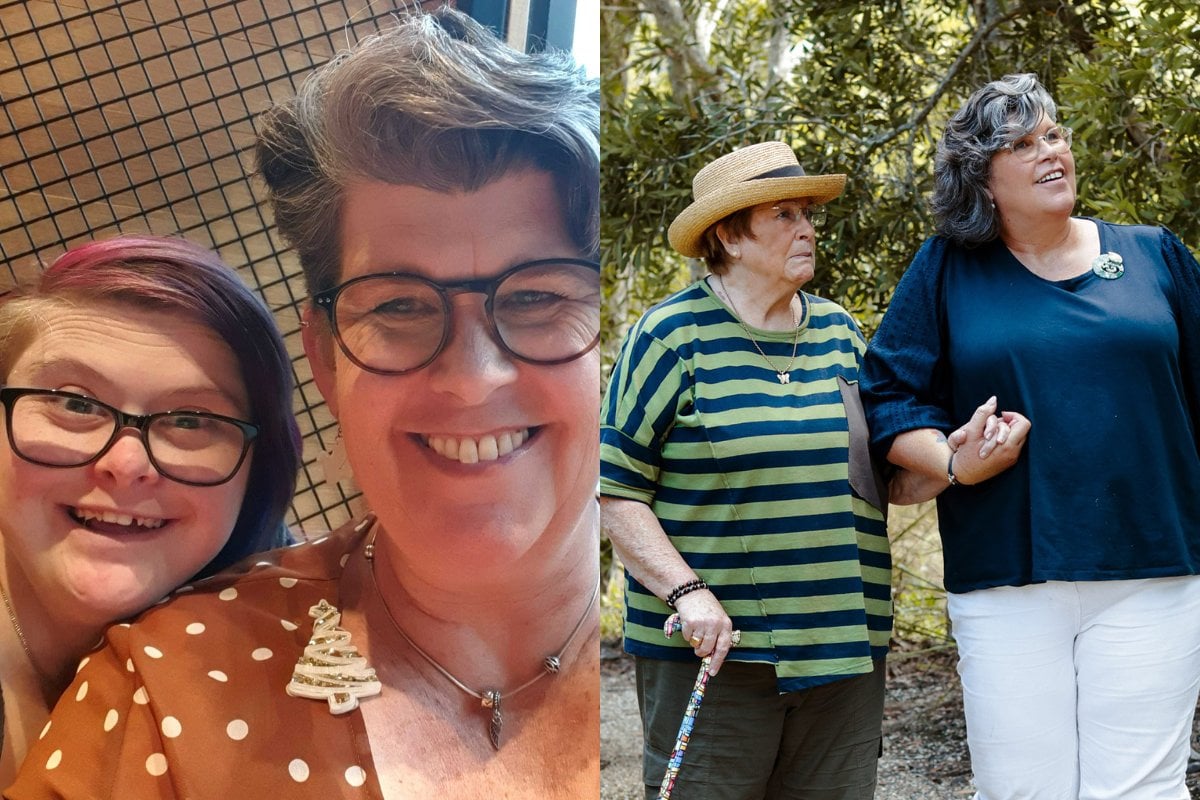 Pieta Manning is one of the growing number of Australians who find themselves navigating the stage of life known as the sandwich generation.
It's a term that used to describe the growing proportion of people balancing between the often-competing demands of their own growing children and ageing parents.
In Pieta's case, her 'sandwich' is comprised of caring for her 21-year-old daughter Caitlin, who has Down Syndrome, and supporting her 77-year-old mother Carol, who lives interstate.
"Mum moved to Spencer [a regional NSW town] around 18 months ago. At the time, she was in good health but that all changed really quickly due to a bad fall and some bad breaks in her arm which have greatly impacted her mobility," Melbourne-based Pieta shares with Mamamia.
When Carol's accident first happened, "My immediate reaction was that she can't stay there, away from us." Pieta reflects on the difficulty of living interstate, preventing Pieta from being able to physically support Carol as much as she would have liked after her accident.
"We fought a lot after [the accident], and she was starting to resent me bossing her around," Pieta says.
The pressures of trying to support both her mum and daughter – the reality of many who feel squished between all the responsibilities – really took its toll on Pieta.
"It's exhausting. You always feel 'on', you're navigating all of these competing duties and putting out small fires all the time," she says.
One of the major challenges for Pieta was trying to navigate funding and government support, which for people with disabilities and older Australians, are two distinctly different processes.