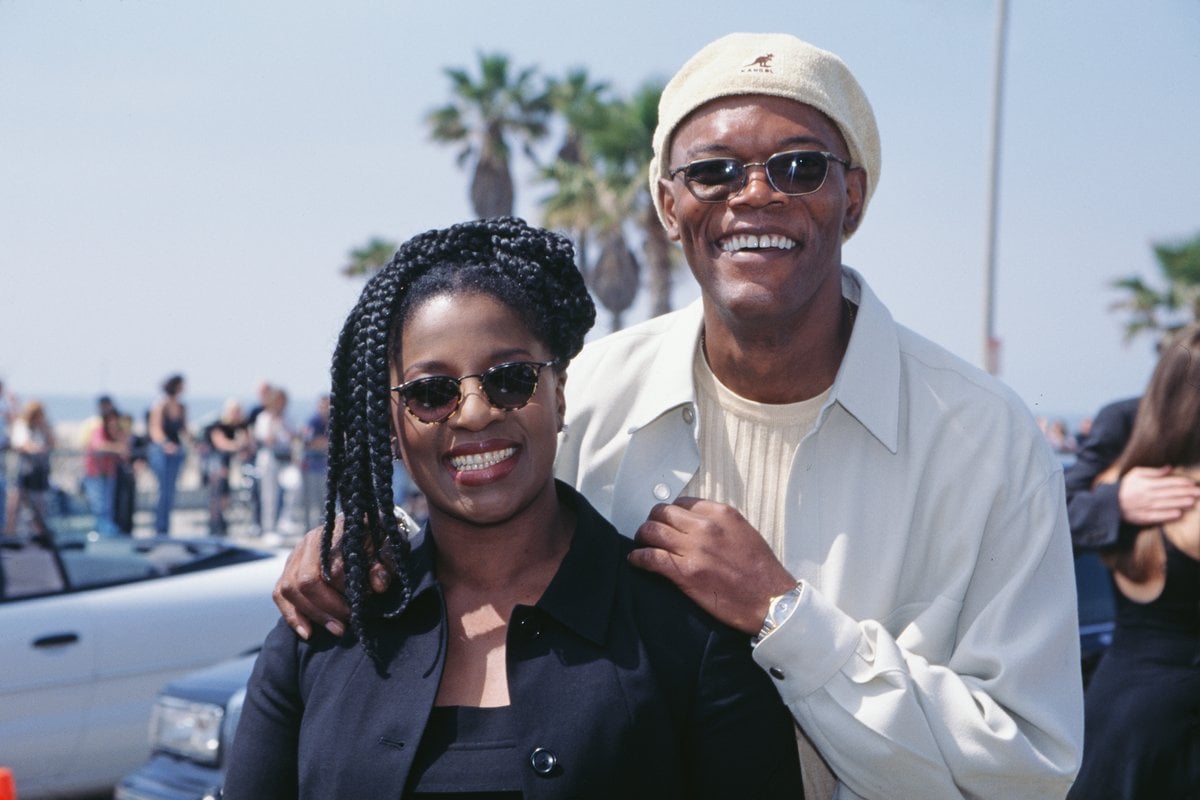 This post deals with addiction and might be triggering for some readers.
Samuel L. Jackson is one of the most bankable actors of all time. 
In his 73 years, he has appeared in over 120 movies, which collectively have grossed well over US$13 billion, hits including Pulp Fiction, The Hitman's Bodyguard, The Hateful Eight, Kingsman: The Secret Service and Kong: Skull Island. 
Jackson's star was rising in Hollywood in the early 1990s after he starred in a bunch of successful films. But behind-the-scenes, the actor was at his lowest, and was dealing with a serious drug addiction. 
Since his college days, Jackson had been dabbling in various drugs including LSD, heroin and marijuana, along with heavy alcohol usage. By 1990, he was dealing with a serious crack cocaine addiction, and things were unravelling quickly. But by his side the whole time was his wife LaTanya Richardson Jackson. 
Watch: Mamamia's quick questions with Quentin Tarantino and Samuel L. Jackson. Post continues below.
The pair first met at a theatre club as students in the '70s in Atlanta, Georgia. Jackson was studying marine biology and LaTanya was studying theatre. Then in 1980, they wed. 
"50 years ago we started dancing, it was all fun and games. 40 years ago today, sh*t got real! The slow drag of our lives pressed together, I led sometimes, sometimes she did," Jackson reflected in an Instagram post.
Two years after getting married, the couple welcomed their only child, daughter Zoe Jackson.
But the early years of their marriage were rocky, because of Jackson's drug addiction, which had begun to spiral. 
"I had basically moved into the basement of our brownstone [New York townhouse]," he said to PEOPLE this week. "I was like the troll in the basement, and every now and then I'd come upstairs and hover around to do something. I was addicted and being crazy."
Although not emotionally present with his family, the actor still managed to star in various films, including Coming to America (1988), Do the Right Thing (1989), Mo' Better Blues (1990), The Exorcist III (1990) and Goodfellas (1990).