Six years ago, mum-of-two Amanda Goff decided to embrace her "strong" and "fun-loving" alter ego.
She left her career as a successful magazine beauty editor and started working as a high-profile escort under the name Samantha X.
She's earned such a reputation in the industry that a single hour of her company is worth $1200.
But after six years in the business, 43-year-old Samantha X has revealed on Instagram that in just three days, she will be "hanging up her heels" and leaving the industry behind.
"There it is in black and white folks – yes I still write in an old fashioned diary – October 24th hanging up the heels day," she wrote alongside an image of a page of her diary with the words "no more escorting ever!'
"New life awaits."
At the end of September, Samantha explained that it was time for her to move on to a "brand new life and new projects" on her blog.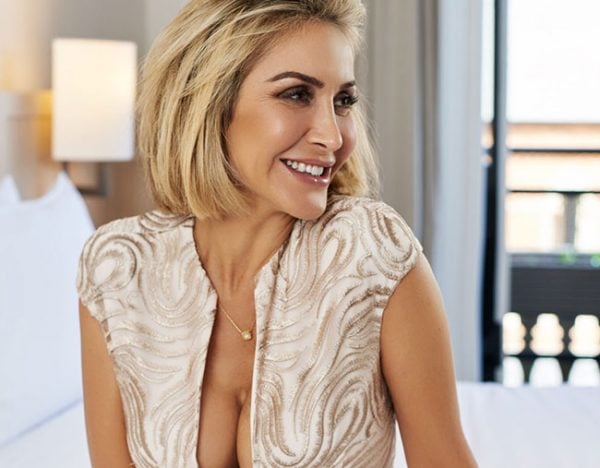 "I never thought I'd be writing this, but life works in wonderfully surprising and mysterious ways!" she wrote.
"This isn't a 'I'm taking a break but I'll be back' blog – this is it. The end of escorting for me, but the beginning of something even more wonderful."
Replying to a fan on Instagram, she hinted she would "still be Samantha... but with clothes on".
LISTEN: Samantha X on why getting your period is not great when you are a sex worker.
Others joked that Samantha was hanging up the Louboutins to take over Lisa Wilkinson's co-hosting role on Today.
Speaking to Mia Freedman on Mamamia's No Filter podcast last month, Samantha revealed that as much as her services cost, there is one thing money could never, ever buy.
"There's no way anything goes near my bottom," the 43-year-old said.
"I don't care how much someone offers me, nothing goes near my bum. Nothing."
You can listen to Mia Freedman's full interview with Samantha X, here.