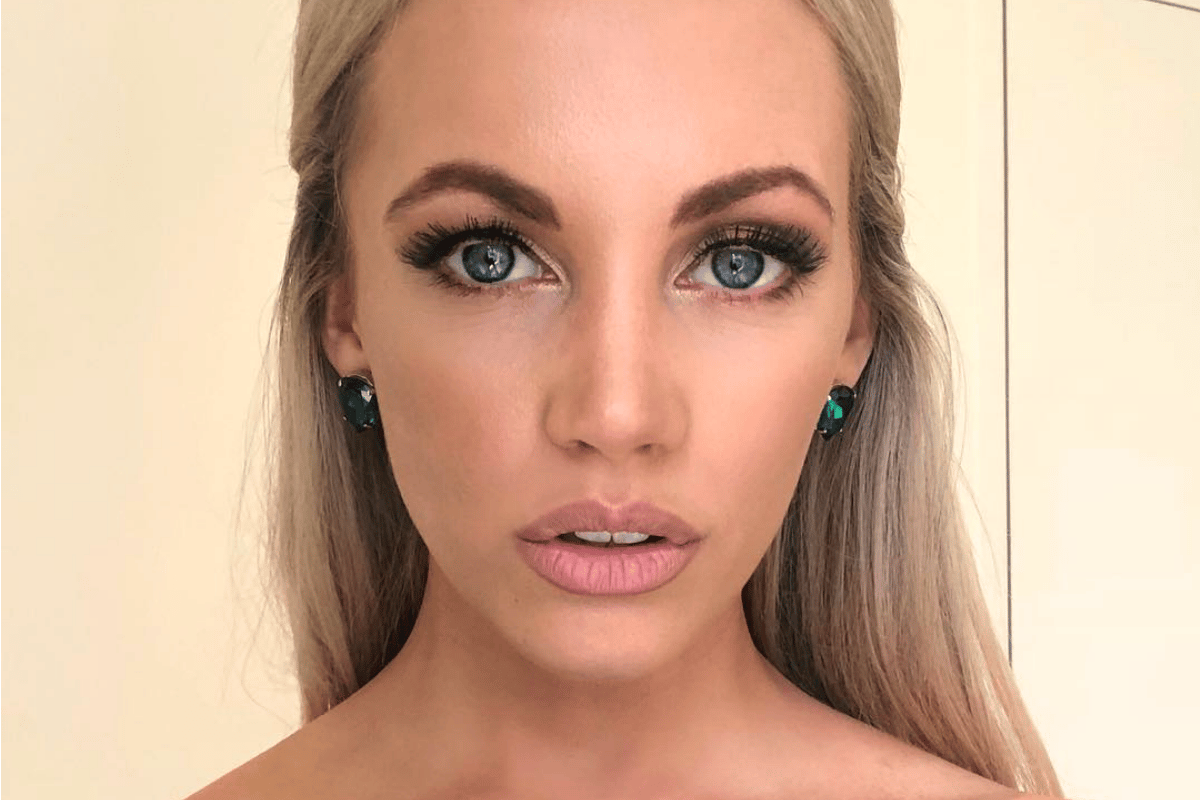 This wonderful nugget of beauty wisdom comes courtesy of Mamamia's beauty show, You Beauty. For this week's In Her Bag, Leigh Campbell rummaged through Samantha Jade's beauty bag to find out which products she loves.
Samantha Jade is an ARIA Award-winning Australian singer, songwriter and actress. After writing songs for international stars, Jade won season four of The X Factor Australia in 2012 and has since become one of our most successful artists. Samantha has also starred in Home and Away, and INXS: Never Tear Us Apart as Kylie Minogue.
Listen to Samantha's full interview on You Beauty below. To ensure you never miss an episode, subscribe to You Beauty here for free. It's a blast.
Despite truly dismal Sydney weather on Wednesday night, Samantha Jade look stunning on the 2018 ARIA Awards red carpet.
The singer-songwriter stood out in an electric blue Lillian Khallouf mini dress, dewy makeup and slicked back wet-look hair. Very wet weather appropriate, we might add.
But one thing that's always on show at any red carpet event is your skin.
When Samantha spoke to Mamamia's executive editor Leigh Campbell for the You Beauty podcast before the ARIAs, she shared the two essential skincare products she returns to again and again, and relies on for red carpet events.