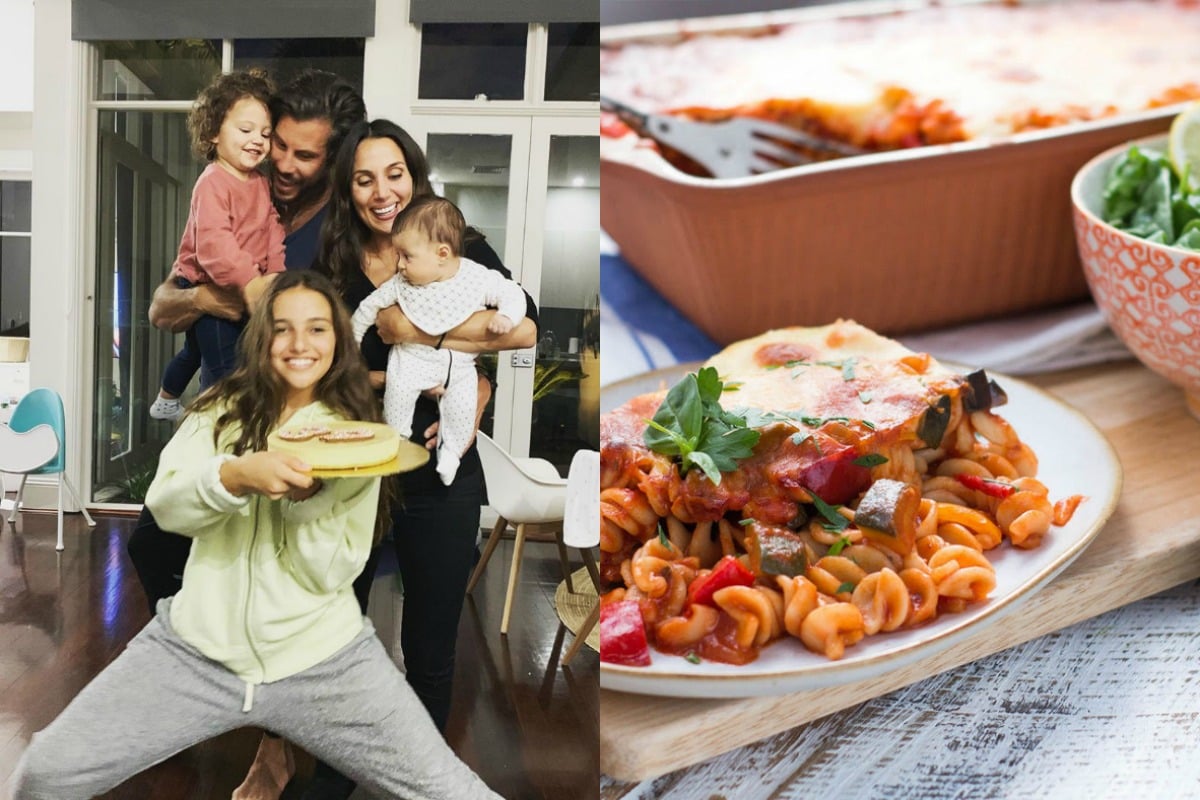 With so much time at home, most of us are finding ways to broaden our culinary horizons.
Here are five of my all-time family favourites that you can try, that both you and the kids will love.
Think you know everything about ex-Bachelor Sam Wood? Think again. Post continues below.
Ratatouille Pasta Bake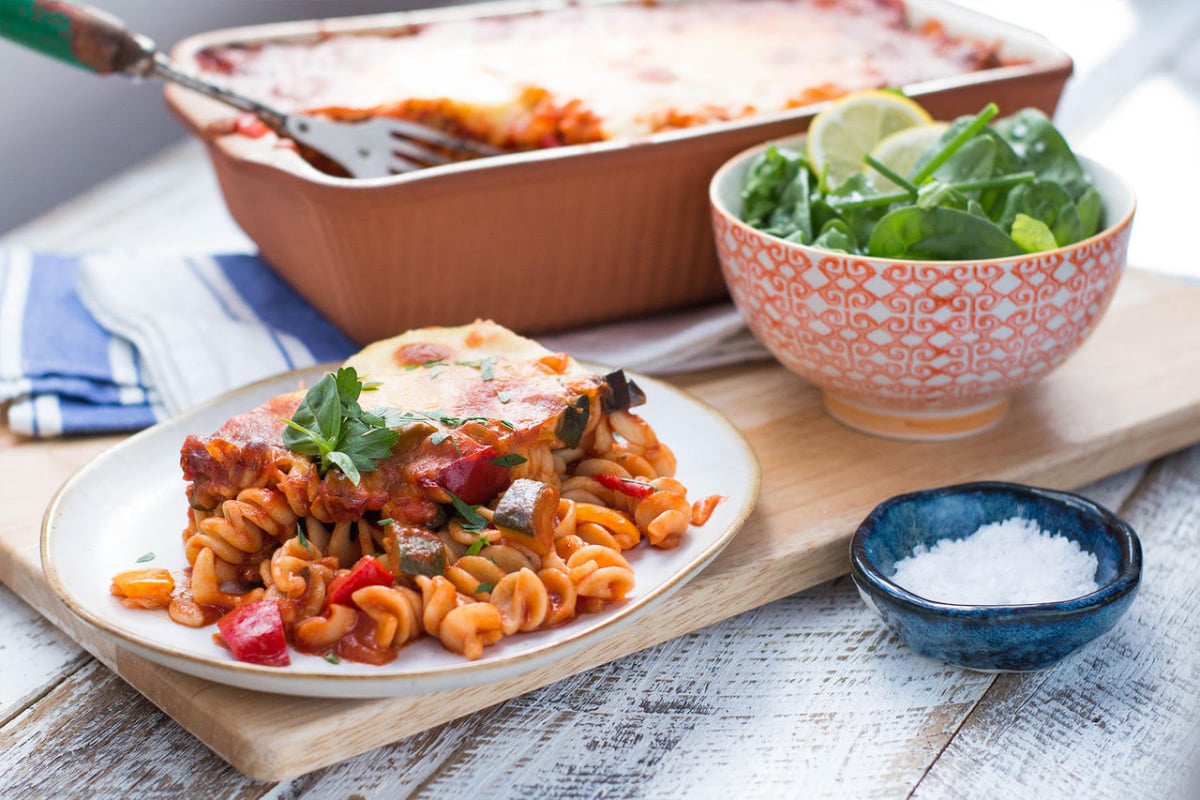 Nothing says hearty home cooking quite like a big, family-friendly pasta bake. This delicious ratatouille version packs in plenty of veggies but I promise you, it is child approved!
Serves: 6
Ingredients
1 red onion (diced)
2 cloves crushed garlic
1 teaspoon chilli flakes
1 red capsicum (diced)
1 yellow capsicum (diced)
1 eggplant (cut into 3cm pieces)
2 diced zucchinis
700g tomato passata or puree
1/4 cup water
1 teaspoon oregano
1/4 cup fresh basil (roughly chopped)
1 tablespoon extra virgin olive oil
250g wholemeal (or gluten free) spiral pasta
1 cup cheddar (or tasty) cheese
salt & pepper to taste
Ingredients for salad
80g mixed salad
1/2 lemon
salt & pepper (to taste)
Directions
1. Preheat oven to 180°C and lightly grease a 27cm x 15cm baking dish with 1/2 teaspoon oil.