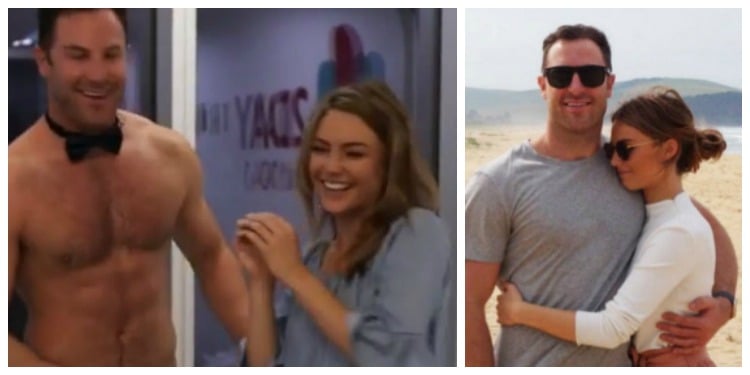 Is it a bird? Is it a plane? No it's Sam Frost and Sasha Mielczarek in the middle of the wilderness.
Sam Frost offered listeners an inside look into her outdoor life on her radio show with Rove McManus this morning.
The 27-year-old host told listeners that her and beau Sasha had snuck out for outdoor sex during last year's filming of The Bachelorette.
The outdoors sessions would occur on the 'rendezvous weekends' organised by the production company.
The couple were allegedly warned against public meetings lest their activities were witnessed by more than a nearby bird.
"When we used to have our 'rendezvous weekends', the production company who organised the weekend were like 'Don't go outside! You have to stay indoors just in case you get papped and it ruins the show,'" Frost said.
The dress code for these weekends was also quite formal with both television stars in their birthday suits.
"Sash and I used to go outside in the daylight full nudie and just do the deed. Just anywhere: outside, on the front, out the back," she announced.
"I'm sure you guys were still in the days when you were enjoying experimentation," said McManus.
"Yeah, just out in the daylight! I knew that they [paparazzi] weren't there, because we were in the middle of nowhere and they didn't follow us. There was a few houses around, but," Frost said.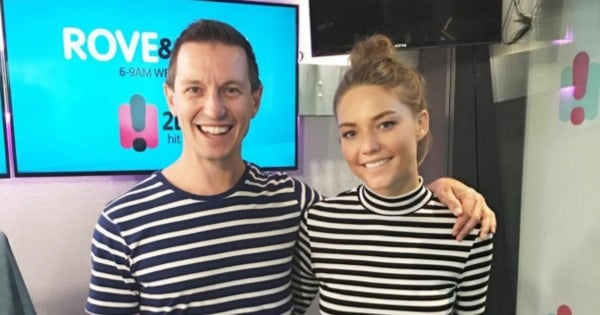 The saucy admission has come on the same day the second ratings survey of 2016 Sydney radio was released.
Frost and McManus' show's 'Rove and Sam' continues to lag behind breakfast host rivals with only 3 per cent of the morning slot audience.
Comparatively, timeslot leaders, Kyle Sandilands and Jackie O maintained their lead at 11.3 per cent.
Watch as the team at Mamamia share some of the strange things we think about during sex...